Save Water and Improve Your Lawn With a Smart Sprinkler System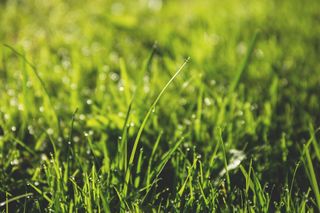 Watering your lawn can be a costly endeavor. A smart sprinkler system can help you cut back on your water bill by helping you determine the best way (time, duration, amount, etc.) to water your lawn. You can save water (and money) and improve your lawn with these iPhone-controlled smart sprinkler systems!
Something to keep in mind: If you don't have an irrigation system in your home, that's where you'll want to start. It's likely you'll be able to find an irrigation package that includes smart functionality. If you do have an irrigation system with a "dumb" controller, then you'll just swap out the current controller with one of the systems mentioned in this piece.
Many of the systems mentioned below quote a 30-minutes-or-less install time. If you've ever installed a new thermostat in your home, this will be a lot like that: You'll need to take the wires running into your old irrigation controller and put them in the corresponding connections in the smart controller. When in doubt, hire an installer. Best of luck!
Rachio
Rachio is a very popular smart sprinkler controller and scurrently carries a Best Seller badge on Amazon. It's no surprise that's the case given it maintains a 4.5 star rating with nearly 1200 customer reviews.
Rachio connects to your home Wi-Fi network and gives you both manual and app-based control of your irrigation system. You can split up your lawn and garden into sprinkler zones within the app and control each of the sites individually — even when you're away from home. The app also features real-time notifications for problems in your sprinkler system, weather, and more. You can also integrate Rachio with the Google Assistant, Nest, Amazon Alexa, IFTTT, SmartThings, and Wink to add irrigation control to your smart home setup.
Rachio is aware of the weather so — unlike timer-based watering systems — it'll never water your lawn when it's raining. Its weather awareness doesn't stop there, though, it adjusts its watering schedule based on previous and future weather forecasts, skips watering if there's a good chance of rain in the forecast, and delays watering if it's too cold.
Instead of spraying the entire lawn all at once (something that can cause loads of runoff), Rachio features "smart cycles" that break up your schedule into short bursts of watering so the soil has time to drink up the water you're giving it.
The Rachio Smart Sprinkler Controller is a popular, feature-packed sprinkler system that's definitely worth a shot! The 8-zone sprinkler controller retails for $190.42 on Amazon.
Orbit B-hyve
The Orbit B-Hyve isn't the prettiest controller you'll come across, but it's a solid choice that's made in the USA. The system has been able to maintain a 4.5 star rating with nearly 300 customer reviews.
You can think of the Orbit B-Hyve as a traditional irrigation controller with a smart upgrade — it features remote access, but touts full system control right from the box itself. And although it's relatively traditional in looks, it still features weather awareness. That means it'll both skip out on watering your lawn if there's rain in the forecast and let the weather influence its watering schedules.
Orbit says the B-Hyve has the simplest app interface so you can control your sprinkler system while you're away without needing to fiddle with loads of settings. The sprinkler controller also works with Amazon Alexa, so you can control your watering with your voice.
Unlike other sprinkler systems that charge you more for a weather-resistant case, the B-Hyve's lockable, weather-resistant case is included in the price so you don't have to worry about installing it indoors if you'd rather have it outside.
That just about covers it for the B-Hyve. Traditional in looks but futuristic in features, the Orbit B-Hyve is a worthy choice for your smart sprinkler controller. The sprinkler controller retails for $119 on Amazon.
RainMachine
The RainMachine Touch, in my opinion, takes top honors in the looks department. It features a capacitive touch screen with glanceable data right on the device. Plus, with a 4.5 star rating and more than 600 customer reviews, customers seem to dig this irrigation controller.
One of my favorite things about the RainMachine touch is that it's "cloud independent," meaning all of your personal data is stored locally. The system only relies on "the cloud" for accessing weather forecasts. That said, you can also tie your RainMachine into services like Amazon Alexa, Nest, Wink, IFTTT, and Samsung SmartThings.
Much like the other irrigation controllers on the list, RainMachine Touch uses the weather forecast to inform its watering schedule — in fact, it checks the forecast several times per day so you can be sure it doesn't miss or skip a watering based on an incorrect forecast.
The RainMachine app gives you remote control of your irrigation system and also lets you access data related to your waterings. Interestingly, you can also access your RainMachine from a PC for visualizing data and controlling your system.
If I were going for an irrigation controller, this is the one I'd get. It's beautifully designed, feature-packed, and despite missing HomeKit integration, it works with several smart home platforms. The sprinkler controller retails for $239 on Amazon.
GreenIQ
GreenIQ Smart Garden Hub is an adorably designed irrigation controller with a twist: It's meant to control more than just your sprinkler system. GreenIQ ties in to just about every garden system you can think of: light sensors, temperature sensors, fertilizer meters, rain sensors, moisture sensors, and even garden lighting.
The waterproof device connects to your garden's lighting circuit so you can control your yard lights while you're keeping the lawn nice and watered. Much like the other irrigation controllers we mentioned, the device uses weather forecasts to inform its watering decisions.
The device, which promises to save you 50 percent of your outdoor water consumption, integrates with Nest, Amazon Alexa, IFTTT, Netatmo, and a whole host of other garden product manufacturers. It's a truly powerful maestro for your lawn and garden. It connects to your home network over Wi-Fi and features remote access through a web app that works on both PCs and mobile devices.
If you're looking for one device to rule them all, the GreenIQ Smart Garden Hub might be the one for you. I've yet to come across another smart hub with this much universality. The sprinkler controller and flow meter retails for $259.92 on Amazon.
Did we miss any?
Did I miss the smart sprinkler system you absolutely love and adore? Let me know in the comments and I'll give it a look!
Updated July 2017 with the latest, best smart sprinkler systems.
Master your iPhone in minutes
iMore offers spot-on advice and guidance from our team of experts, with decades of Apple device experience to lean on. Learn more with iMore!
Mikah Sargent is Senior Editor at Mobile Nations. When he's not bothering his chihuahuas, Mikah spends entirely too much time and money on HomeKit products. You can follow him on Twitter at @mikahsargent if you're so inclined.