During Black Friday 2018 we saw the Apple Watch Series 3 drop below $200 for the first time, and after nearly a year of the price jumping around Apple made the discount official. Since its release, $199 was the best price we had seen on the great device, until now. Amazon currently has the 38mm Apple Watch Series 3 on sale for $189, which is $10 less than the previous low.
For the wrist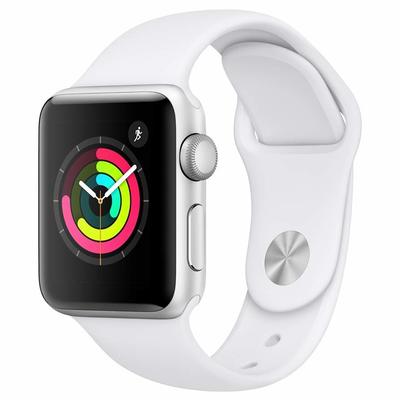 Apple Watch Series 3
This is $10 less than it normally sells for, but keep in mind that the $199 price is a recent change that came about when Apple introduced the Series 5 watch. Previously, $199 was the lowest we'd ever seen for it.
$189.00 $199.00 $10 off
When Apple announced the Series 5 Apple Watch it discontinued the Series 4, but continued to offer the Series 3 for purchase. It comes in both a 38mm and 42mm option, but right now only the smaller size in silver is on sale. This watch comes with a white sports band, and unlike with the Series 5, you can't customize which band it comes with. Luckily, Amazon sells a ton of Apple Watch bands, so you can grab one of them with some of the extra cash you're saving on the Watch itself.
As for the Series 3, it's already running the latest version of watchOS, and will likely continue to get updates for a few more years. It's water resistant, swim proof, and has a built-in optical heart sensor. Our very own Rene Ritchie just took another look at the Series 3 Watch in 2019 and concluded that:
...even in 2019, Apple Watch Series 3 is still one of the best health and fitness trackers and motivators, connected communications and emergency contact bands, and wearable computer platforms in the world. That's why, starting at $199, I expect it to fly off the shelves and into a lot of new lives this year.
Be sure to grab one now, before the price drop disappears.
We may earn a commission for purchases using our links. Learn more.