My dog hated this HomeKit smart pet feeder, but this is why yours will love it
It's him, hi, he's the problem, it's him.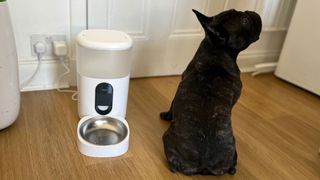 (Image credit: John-Anthony Disotto)
When I first saw the Aqara Smart Pet Feeder C1, my ears perked up like my dog hearing the words "dinner." It's an automated feeder for cats and dogs that can be set up to work with the Home app and Siri, and I loved the idea.
HomeKit has come a long way from smart light bulbs, now, you can control curtains, heating, doorbells, and even your pet's feeding patterns. And with devices now getting Matter support, we're going to be seeing even more smart products in the Home app very soon.
Imagine never having to weigh your dog's food again or automatically feeding it when you're out at a restaurant. It sounds awesome, and I couldn't wait to set it up.
This was straightforward, where it was your typical plug-in, download the app and sync up process, similar to most smart home products on the market. To use the Pet Feeder C1 with HomeKit, you also need the Aqara Hub M1S, a compact smart home hub that works with all of Aqara's smart home accessories.
Everything was going swimmingly. I had found a spot for the feeder in my kitchen, weighed out my dog's food to make sure the scheduled feeding times would feed him his daily allowance, and I couldn't wait to get everything going.
And then, Pet Feeder C1 met Kermit, my lovable, demonic French Bulldog. And unfortunately, he wasn't Aqara's biggest fan.
As soon as Kermit woke up that bright spring morning, he walked to the door of the room where he slept and made the cat-like screeches he always does to alert my girlfriend and me that it's time to wake up - imagine an obnoxious morning rooster but in your home and less than 10 meters away. After he went out to do his morning business, I took him into the kitchen, ready to show off the new tech that would make his life so much better. He'd never worry about starvation again; it would be glorious.
The Pet Feeder C1 started to spit out Kermit's kibble, all 80 grams of it, and then…nothing.
My tiny energetic bundle of muscle just stared at the contraption, and then he stared, and then he stared some more. Only then did I realize that Kermit was far more obedient than I had ever given him credit for. "Ok, Go," and he ran over and started munching away at his food.
I was a little concerned about his lack of urgency, but I thought it would be easily solvable by adding the command to the Aqara app so that my voice would say "Ok, Go" every time the food was dispensed. Unfortunately, the command wasn't the issue. A week went by of the Pet Feeder C1 dispensing kibble and Kermit grazing before refusing to eat anymore. Every evening, I'd move the kibble into his other food bowl, and he'd chomp away happily, leaving the bowl clean.
I love the idea of using Shortcuts and the Aqara hub with HomeKit to never worry about feeding my Kermit again, never needing to weigh food, and all the other first-world problems that I moan about daily. But, unfortunately, my dog seems to be the biggest technophobe I know, and he didn't share the same enthusiasm that I did for a smart pet feeder.
As a product, the Aqara Pet Feeder C1 is a great piece of equipment that does exactly what it is supposed to do. The only caveat is whether or not your dog agrees. As Kermit gets closer to the age of two, I'm pretty sure that he's the problem, not the tools that want to make his life better. So, if you've got a normal dog that loves food, the Aqara Pet Feeder C1 could be an excellent product for you. If, like me, you have a rebel without a cause, you might find yourself out-of-pocket, wishing your dog could understand how cool a smart life could be.
Master your iPhone in minutes
iMore offers spot-on advice and guidance from our team of experts, with decades of Apple device experience to lean on. Learn more with iMore!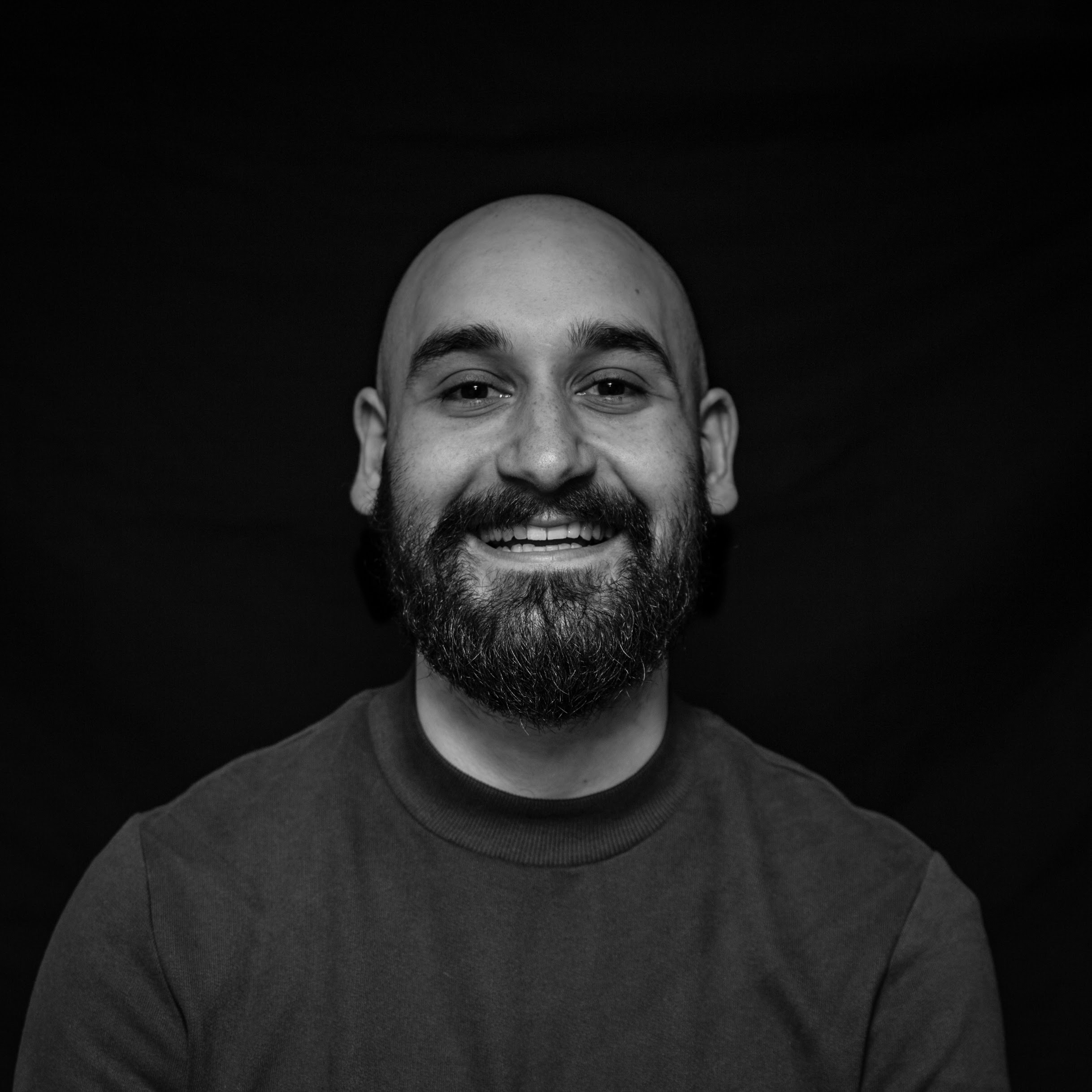 John-Anthony Disotto is the How To Editor of iMore, ensuring you can get the most from your Apple products and helping fix things when your technology isn't behaving itself.

Living in Scotland, where he worked for Apple as a technician focused on iOS and iPhone repairs at the Genius Bar, John-Anthony has used the Apple ecosystem for over a decade and prides himself in his ability to complete his Apple Watch activity rings.

John-Anthony has previously worked in editorial for collectable TCG websites and graduated from The University of Strathclyde where he won the Scottish Student Journalism Award for Website of the Year as Editor-in-Chief of his university paper. He is also an avid film geek, having previously written film reviews and received the Edinburgh International Film Festival Student Critics award in 2019.

John-Anthony also loves to tinker with other non-Apple technology and enjoys playing around with game emulation and Linux on his Steam Deck.
In his spare time, John-Anthony can be found watching any sport under the sun from football to darts, taking the term "Lego house" far too literally as he runs out of space to display any more plastic bricks, or chilling on the couch with his French Bulldog, Kermit.