Sn0wBreeze Windows jailbreak updated to 2.8b6 to officially support iOS 5 beta 6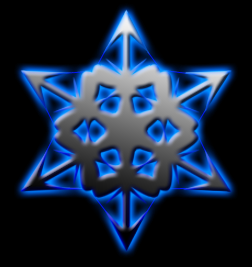 Sn0wBreeze for Windows users has now officially been updated to support iOS 5 beta 6 users. We reported the old version of Sn0wBreeze already working for some users, yet others had complications. But the tool has now been updated to officially support beta 6.
Yes the jailbreak is still tethered (with the exception of old bootrom iPhone 3GS users). This version of Sn0wBreeze not only lets you jailbreak iOS 5 beta 6, it will also allow you to skip the UDID check. This basically means you can install the beta without having a developer's license. (We don't condone this but to each their own.) Sn0wBreeze will also preserve your baseband like before and allow "hacktivation". The following devices are supported -
Original iPad
iPhone 3GS (if you had the older bootrom it will also be untethered)
iPhone 4 (GSM)
iPhone 4 (CDMA)
iPod Touch 3G
iPod Touch 4
Keep in mind that not only is iOS 5 still in beta but that these jailbreaks are also beta. So if you're not afraid of some bugs and are already aware of the risks involved, simply hit the link below to download the updated version of Sn0wBreeze.
[Sn0wBreeze 2.8b6 download link]
iMore senior editor from 2011 to 2015.
I am running IOS5 beta 6 with develper lice. When I run SnowBreeze - and then grab the IOS5beta6 upload and drag it to the load spot - Snowbreeze checks it, and then says the file is Invalid??
This is the one right from Apple? I dont understand? Should I use a different one? Any suggestions would be greatly appreciated. Thanks.

What's the latest on Ultrasnow on iOS 5, anyone know? My 3GS is jailbroken and unlocked but I'm still using it on ATT. I'd love to upgrade to iOS5 when it comes out.

People Wonder Why Apple Ends Up Being One Step Ahead When They Release A Final Version Of Their Software Because They Developers For Jailbreak "Announce" To Apple Thru Sites Like This That They Have Found A Way To Jailbreak Their Latest Software, So Apple Again Comes Out With A Update That Blocks It & So Forth. Would It Be So Hard To Keep The Latest Jailbreak "A Secret" Until Apple Releases The Final Version For Once So THE WORLD could jailbreak On The Latest Release For Once? #JustAThought. ;-)

The jailbreak works via a hardware exploit, hence this cannot be fixed by Apple and explains why iPad 2 is not vulnerable.
Get the best of iMore in in your inbox, every day!
Thank you for signing up to iMore. You will receive a verification email shortly.
There was a problem. Please refresh the page and try again.