Sprint continues with LTE rollout, launches enhanced 4G speeds in 6 new cities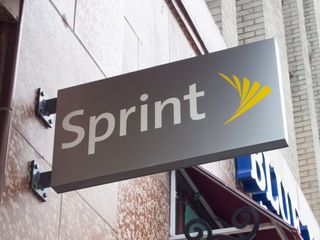 Sprint has today announced that its new 4G LTE network is available in 41 more cities, now covering more than 225 million people in total. Sprint Spark, the carrier's enhanced LTE service delivering peak wireless speeds of up to 60Mbps, has launched in 6 new cities and is expected to reach 100 million customers by the end of 2014. The exciting part about Sprint's enhanced LTE is the company boasts that speeds of up to three times as fast can be achieved in the future.
As well as the new network rollouts, Sprint is also offering HD Voice in numerous cities, with the aim to cover nationwide by mid-year. Becoming the standard for voice calling, the HD upgrades will surely please those who find themselves on the phone an awful lot. 4G LTE data speeds are now available in locations, including Long Island, New York, Minneapolis and Phoenix. Those who reside in the likes of Newark, New Jersey; Oakland, California and Orlando, Florida can now enjoy Sprint Spark.
Are you using Sprint's new network? How do you find the service?
Sprint Spark Delivers Powerful Peak Wireless Speeds of 60Mbps in Six More Cities
OVERLAND PARK, Kan. (BUSINESS WIRE), April 29, 2014 - Sprint (NYSE:S) today announced that its all-new network offers 4G LTE service in 41 more cities. Sprint 4G LTE now covers more than 225 million people and remains on track to cover 250 million by mid-year. Sprint Spark™, an enhanced LTE service delivering peak wireless speeds of 60Mbps, is available in six new cities, and is expected to cover 100 million people by year-end.
4G LTE data speeds are now available to more customers in such locations as Long Island, N.Y., Minneapolis, and Phoenix. Customers in Newark, N.J.; Oakland, Calif.; Orlando, Fla.; Tacoma, Wash.; Waukegan, Ill.; and West Palm Beach, Fla. will also now benefit from even faster data speeds with the availability of Sprint Spark.
"We're making great progress on Network Vision and customers are pleased with the faster data speeds and crystal clear voice calls," said John Saw, chief network officer at Sprint. "Today our network is delivering significantly better service. Furthermore, it's a strong foundation for tomorrow – a time will ultimately come when customer demands for bandwidth, and technology changes with 4G and beyond, will require the kind of platform we now have in place."
Sprint Spark is an enhanced LTE service that's built for data and designed to deliver peak wireless speeds of 60Mbps today on capable devices, with the potential for speeds three times as fast by late next year.1 Sprint offers 14 Sprint Spark-enabled devices, including the recently launched Samsung Galaxy S® 5 and HTC One (M8). With its unique combination of network technologies, spectrum capacity and tri-band devices, Sprint Spark is designed to greatly improve the performance of video and other bandwidth-intensive applications. It enables stutter-free video chat on-the-go and mobile gaming that leaves lag behind.
Sprint's all-new network also includes HD Voice in many cities today, with nationwide availability expected by mid-year. HD Voice is a new Sprint standard for crystal-clear voice calls. It provides a fuller, more natural-sounding voice, plus noise-cancelling technology that virtually eliminates background noise from places like a busy road or crowded restaurant. 2
Sprint 4G LTE is available in 443 cities. Sprint Spark is available in the following 24 cities: Austin, Texas; Baltimore; Chicago; Dallas; Fort Lauderdale, Fla.; Fort Worth, Texas; Houston; Jacksonville, Fla.; Kansas City, Kan./Mo.; Los Angeles; Miami; New York; Newark, N.J.; Oakland, Calif.; Orlando, Fla.; Philadelphia; Provo, Utah; Salt Lake City; San Antonio; Tacoma, Wash.; Tampa, Fla.; Trenton, N.J.; Waukegan, Ill.; and West Palm Beach, Fla.
Sprint Framily Plan and Virgin Mobile Broadband2Go
Innovation at Sprint is not limited to advances with the network. Customers with Sprint Spark-enabled devices can select the new Sprint FramilySM Plan – a pricing program available to new and existing customers. The more people added to the group, up to 10 phone lines, the greater the savings for everyone on the plan. Build a group of at least seven people and everyone gets unlimited talk, text and 1GB of data for $25 per month per line (pricing excludes taxes and surcharges). For only $20 per month per line, Sprint Framily Plan members can buy up to unlimited data, and they are eligible for a new phone every year. Unlimited features are while on the Sprint network.
Customers of Sprint's prepaid brands – including Boost Mobile and Virgin Mobile USA – also benefit from the enhancements to the 3G, 4G LTE and Sprint Spark services. Both brands offer a number of 4G LTE devices and Virgin Mobile now offers the NETGEAR® Mingle™ Mobile Hotspot, the first Sprint Spark device available for U.S. prepaid customers.
Source: Sprint
Get the best of iMore in your inbox, every day!
Worst provider ever. on LTE and only get .29 Mbps. reported to sprint and there are no outages in this area.

I completley agree with you not only is LTE slow but I constantly have to worry about my calls being dropped.

When I get a good LTE signal I'm more than happy. However, it's still spotty in my city and building penetration is mostly still poor. Everyday at work I have to switch the LTE off on my iPhone because it gets 1 bar of spotty LTE and constantly drops the data connection. Sent from the iMore App

It's getting better here in Tempe but slooooowly. I finally get LTE where I work but every time I see it connected it gets scared and switches back to 3G. I will give them credit, though, I was in Gilbert over the weekend and had great LTE coverage. Scottsdale too. My contract comes up this year but they'll have until the new iPhone comes out to get things sorted or I'll probably take my two lines elsewhere.

Sprints lte speeds are pathetic. My verizon iphone 4 gets faster 3G speeds than my sprint iPhone 5s on their lte network. Will be leaving sprint by the end of the month. Sent from the iMore App

So, I've been a Sprint customer like for ever..still get the worst signal and service possible. The only reason I don't change providers is, it's the only signal I can get where I live...so I'm stuck between a rock and a hard place..