Steve Wozniak talks Apple Watch, FBI encryption feud and more in Reddit AMA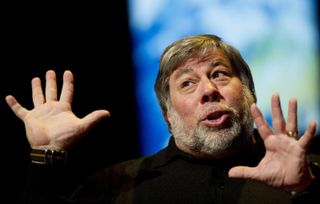 Apple co-founder Steve Wozniak recently took part in an "Ask Me Anything" (AMA) on Reddit, fielding questions on a wide range of topics mostly centered around Apple. In response to a question concerning Tim Cook, Wozniak stated that he likes the direction that Cook is taking the company, noting the Apple CEO's focus on the consumer is the continuation of a precedent that Steve Jobs set.
Wozniak did express some concern over the Apple Watch, however — particularly concerning its variation in price based on band style:
Wozniak was then asked about his thoughts on the ongoing encryption feud between Apple and the FBI. The Apple co-founder sided with Apple from the standpoint of protecting personal liberties:
In addition to his Reddit AMA, Wozniak also sat down for an interview as part of Reddit's Formative series. In the interview, which you can check out in the embedded video below, Wozniak talks about how he became passionate about computers and eventually co-founded Apple.
"Well this isn't the company that Apple was originally". Guess Woz did not realize that the Apple watch is a....... Watch. A wearable. It needs to have so many different models and price points. If the actual hardware varies so much and there were 20 different case sizes and designs, then there cannot be an ecosystem. In a way he is right. The Apple he knew did not make wearables.
On a different note, if Apple did what Woz wanted it to do, we would be typing in Apple XXIV

Lol. You're right. The man that invented the personal computer and co-founded Apple doesn't realize that the Apple Watch is a "wearable".

Woz did an AMA on Reddit. It's a fun read, really personal and he answered some great questions!

Your blog article is very nice thank you for share this information students are getting certificates for their academic life now colleges are taken taken by the additional courses after completing that courses. students are getting the good degree of that courses.(http://www.essayscouncil.com)

I love my Apple Watch Sport. I am even considering upgrading to the Stainless version when the next one is released. I have had Jewelry watches in the past and IMHO, the Apple Watch, or any smartwatch, blows them all away. Far more useful to me than any jewelry watch I have ever purchased.
Get the best of iMore in in your inbox, every day!
Thank you for signing up to iMore. You will receive a verification email shortly.
There was a problem. Please refresh the page and try again.