Tim Cook: iPhone price corrections delivering 'better results' in India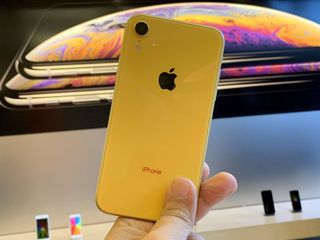 (Image credit: iMore)
At the start of last month, Apple did something uncharacteristic: it slashed the prices of the iPhone XR in India, a market where it has struggled to find momentum. Android devices dominate the country, with Apple accounting for less than 1% of the overall market share.
But it looks like the ₹17,000 ($250) price cut worked out for Apple, as Tim Cook mentioned during the Q2 earnings call that the price correction delivered "better results." Furthermore, it looks like Apple will learn from this "pricing action" for future launches:
Calling India a "very important market in the long term," Cook said that there's a lot of potential for growth:
The reduction in iPhone XR prices led to a buying frenzy, with the phone getting sold out at major retailers. The premium segment is still a fraction of the overall market in India, but Apple is finally moving in the right direction in the country.
Get the best of iMore in in your inbox, every day!
The clumsiest man in tech.
How about a 250 dollar price cut for ALL regions. I would own two more iphones then!

Because Apple knows that people will pay.....

More people will pay then! Pricing is the main reason that apple is getting trounced in the phone segement now. Drop the price and take back number 2 spot from huawei. when releasing new phones keep the price lower than samesongs and then take number one. As a side benefit, You will get more back from more people using your services. That's what apple is all about these days anyways! People do not want to pay the apple tax anymore.
Thank you for signing up to iMore. You will receive a verification email shortly.
There was a problem. Please refresh the page and try again.