TouchPad and NumPad have returned, and they're better than ever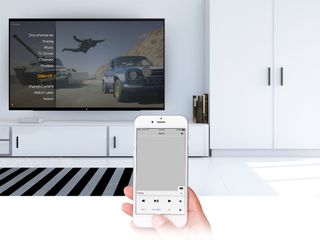 Last week, app developing company Edovia announced that its oldest and possibly handiest apps — NumPad and TouchPad — have returned to both the Edovia family of apps and Apple's App Store after being sold in 2013 and removed from the App Store in December of last year. And on top of that, they've gotten a tune-up, making them more versatile and functional than ever.
For those of you who are unfamiliar, NumPad essentially turns your iOS device into a virtual numeric keypad for your computer. This is especially useful for Mac users, who usually don't have a numeric keypad built into their keyboards. With NumPad, you can more easily use your computer's calculator, input numbers into spreadsheets, and use music notation software like Sibelius (opens in new tab) and Finale without having to shell out an extra hundred bucks or more for a keyboard with an integrated numeric keypad.
TouchPad, on the other hand, is an entire virtual keyboard and trackpad in one easy-to-use interface. It even features navigation keys and built-in media remote, so it's not only perfect for casual control of your computer, but also for presentations and movie nights.
Though built for iOS mobile devices, both apps work with Windows, Linux, and Raspberry Pi computers as well as Macs — though a VNC server is required in those cases.
With the update, both apps have been optimized for the iPhone X's OLED screen, taking full advantage of the gorgeous display. In addition, Edovia has added a really cool Tron-inspired dark mode, and has made all the themes as well as the Sibelius and Finale layouts 100% free. The company has also added a connection indicator and VNCKit (the same VNC engine as its other popular app, Screens), and has implemented tons of minor bug fixes and stability improvements.
If you'd like to add NumPad and/or TouchPad to your app collection, you can get them for $4.99 each by clicking the links above. You can also get them bundled in either the Wireless Productivity Pack (opens in new tab) or the Ultimate Control Pack (opens in new tab) (the latter of which comes with Screens VNC). Oh, and if you're already a TouchPad or NumPad user, you can get the updates for free — just head to the App Store and update them as you normally would.
Thoughts?
Are you happy TouchPad and NumPad are back home with Edovia? If you've either of the apps, what has your experience been like? Share in the comments!
Get the best of iMore in in your inbox, every day!
Tory Foulk is a writer at Mobile Nations. She lives at the intersection of technology and sorcery and enjoys radio, bees, and houses in small towns. When she isn't working on articles, you'll likely find her listening to her favorite podcasts in a carefully curated blanket nest. You can follow her on Twitter at @tsfoulk.
Is there any benefit to using this if you already have Screens? I'm interested in using it for my Raspberry Pi since I'm currently using Screens, but I do already have the TV in front of me, I'm just using Screens to control it
Thank you for signing up to iMore. You will receive a verification email shortly.
There was a problem. Please refresh the page and try again.