Train smarter with the Moov Now Personal Coach & Workout Tracker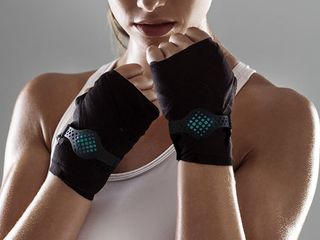 There's a lot of technology out there to help folks get fit and stay in shape, but often it's pretty expensive and difficult to use. If it isn't convenient to use, it's going to end up in that pile in the basement where you store all the other failed workout equipment.
Save 37% off the Moov Now Personal Coach & Workout Tracker!
Learn More
That's why it's work taking a look at the Moov Now Personal Coach & Workout Tracker, a fitness tracker that's unlike any other you've used.
For starters, consider how the Moov Now tracks your activity using Moov's 9-axis Omni Motion™ sensor. It mirrors the navigation tech used in strategic missiles, capturing and analyzing your motion in 3D for incredibly nuanced feedback.
You're given that feedback as you work out via the Moov Fitness Coach app (opens in new tab) which offers a range of guided workouts with a virtual coach giving you tips and pointers on your form as you do a quick circuit training in the morning, go for a run or walk, or even do some swim training. The Moov Now bracelet is waterproof and can be worn on your wrist or ankle to track different movements. Two bands can be paired for an even more accurate workout for boxing training!
Usually, these workout bands cost around $80, but thanks to iMore Digital Offers you can get yours for just $49.95 — that's a savings of 37%! Get yours today!
Get guided workouts from the Moov Now Personal Coach!
Learn More
Get the best of iMore in in your inbox, every day!
Your source for all things Apple
Thank you for signing up to iMore. You will receive a verification email shortly.
There was a problem. Please refresh the page and try again.