TVCatchup mobile apps losing channels following legal action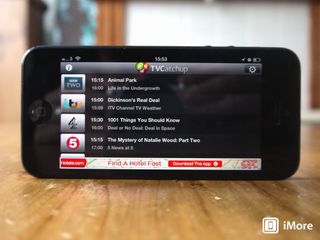 TVCatchup has been a favorite among UK iPhone owners for many a year, offering a free way to watch domestic television on the go. Sadly, the TV providers haven't all been fans of the service, and following legal proceedings some changes are now to be made to the TVCatchup offering.
As a result, some channels have now been removed completely from the mobile apps, while offering a redirect to the broadcasters own services via the web client. Other channels such as ITV1, Channel 4 and Channel 5 are no longer available to watch via the mobile apps using a cellular connection. It wouldn't be so much of a pain if the providers own apps were better than they are right now.
TVCatchup does say that additional content, including HQ channels will be added going forward, but it's a sad piece of news for those of us – myself included – that make regular use of the service. How does this affect your own usage?
Source: TVCatchup
Get the best of iMore in your inbox, every day!
UK TV. I can remember when it used to be watchable.

Richard - I still have ITV, C4 and C5 in on the list and have just tried and can watch them fine. I have noticed the likes of E4 etc missing and obviously I've had the popup explaining the removal but the rest you listed are still active.

Sorry my fault! I was on Wifi I didn't realise your cannot view over the mobile network I should have read more carefully.

I'm quite disappointed by this, been using this service for years (since it was just a web app!) and I would use it throughout the day when I wasn't near a TV. I love E4 (+1) which is now gone. I still use it for early morning Channel 4 but not nearly as much. The 4OD app is pretty decent... but no live stream :(