Apple Watch and watchOS 2 FAQ: Everything you need to know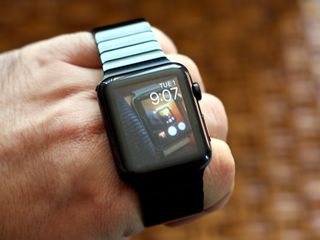 watchOS 2 officially has a shipping date: We'll see it September 16. And there will be some new Apple Watch models and bands this fall, too. Here's everything we know about the new Apple Watch models and operating system, for your reading (and salivating) pleasure.
Hold up, what's watchOS?
As OS X is to the Mac, and iOS is to the iPhone and iPad, watch OS is to the Apple Watch. It's the operating system and underlying software responsible for showcasing your clock face, powering notifications, launching and running apps, and pretty much everything you do on the Watch.
iOS 9. OS X. Why is watchOS lower-case without a space?
Same reason iOS has a lowercase i without a space? Probably to make our brains explode.
So when are we getting it?
September 16! Get your downloading fingers ready.
We usually get new iPhones with a new version of iOS. Are we going to get new Apple Watches with watchOS 2?
Sort of. There's no new internal Apple Watch hardware, but the Sport models are getting two new hues: rose gold (really more of a bright pink) and gold anodization, in both 38mm and 42mm. The steel Watch model is also getting one new entry: One paired with a a Product RED band.
Apple's new models will ship starting September 9.
There's also the fashion angle: Apple has partnered with Hermès to introduce three new Watch and leather band combinations. Price and ship date is currently unknown, but I'd expect something in the low-to-mid four figures.
What about new bands? I want more pretty things!
You're in luck! Apple has expanded its Sport band lineup to include darker colors like midnight blue and more muted greys and pinks. These, too, will ship September 9.
So I hear there are some new clock face options?
Correct! In watchOS 2, you'll see the return of clock face options shown off briefly at the original Apple Watch event: Timelapse, Photo, and Photo Album.
Sadly, they seem to be limited to displaying the time; if you want additional complications in the fall with watchOS 2, you'll probably want to stick with one of the other clock faces.
Timelapse offers you a 24 hour timelapse of five locations around the world: Hong Kong, China; London, England; Mack Lake, Michigan; New York City, New York; and Shanghai, China. You just pick the timelapse you want, and it displays when you raise your wrist or turn on the watch.
Photo lets you pick a specific image from the Photos app to display whenever you enable your watch, while Photo Album rotates through all images from your Apple Watch-synced album—you'll see a different picture every time you raise your wrist.
What else is new on the clock face?
Not only are there new clock faces coming in watchOS 2, but you'll also be able to add custom third-party complications to your existing clock faces. With these complications, you'll be able to check your flight info or step count without launching Glances or the app itself.
If your watch is charging on its side, you'll also get the new Nightstand mode in watchOS 2; this lets you view the time and set/silence alarms without having to squint sideways to try and read your clock face.
And let's not forget my favorite new clock face feature: TIME TRAVEL.
Hold up, my watch can travel through time?!
Well, sort of! In watchOS 1, you could turn the Digital Crown when you were on the Solar or Astronomy clock faces to move through days, weeks, and months as shown by the Sun, Moon, Earth, or Solar System.
With watchOS 2, Apple has made this perk a bit more functional: On any clock face that features complications, spinning the Digital Crown will let you rewind or fast-forward through the previous or next 48 hours to see what's happened—and what you still have in store.
This will even work for third-party complications, so you can see if your electric car will be charged in time to drive it to the airport for an upcoming flight, for example. Apple also uses news headlines as an example — you can turn the Digital Crown counter-clockwise to catch up on complication headlines you might have missed. And when you're done time traveling, just press the Digital Crown to return to the current time.
Time Travel works on the concept of a timeline, which means the app powering the complication provides a list of events for the clock face to show. If you try to go back further than the timeline allows, the complication will cease changing and fade to gray.
Also, as mentioned during the keynote, Time Travel won't work with the stock complication, because science.
What kinds of things could I see as an app complication?
Apple gave all sorts of examples during various keynotes and on its website, including the charge time for your electric vehicle, your flight status, HomeKit device activation, sports scores, and the like.
Third-party developers will have access to five different sizes and styles of complication, including those that just display text, imagery, or a combination of both.
How does Nightstand mode work?
If you don't have a fancy charging stand for your Apple Watch and instead prefer to lay it on its side, the company has created a new clock face specifically for this purpose.
With watchOS 2, when you charge your Apple Watch on its side, Nightstand mode activates. The display rotates automatically; it will show any information horizontally when you press the screen, Digital Crown, or Side button. When the display is lit up, you'll see the time, date, and any alarm set in big, bright green letters and numbers.
And if you have an alarm set, when it goes off, you can use the side button to turn it off, and the Digital Crown to snooze for ten minutes.
Is it true? Are real apps coming to the Apple Watch?
Our long national "processing" spinner nightmare should be soon over, yes! With watchOS 2, app extensions are moving from living partially on your iPhone to living completely on your Apple Watch. Your watch apps will still communicate with your iPhone to pull up data, but they should work much more expediently and — better yet — have more functionality.
So what's the difference between a native app and an Apple Watch extension?
Currently, your third-party Apple Watch apps are split in two. The interface lives on your Apple Watch, but the logic that drives the interface lives on your iPhone. So, whenever you launch one, your iPhone has to push not just he data but all of the processing over to your watch for you to use them. This is why you may see the slow "processing" spinner while your app loads, and why your app stops working if you lose connection with your phone.
In watchOS 2, the logic for the app extension moves over to join the interface on the Apple Watch itself. This way, your third-party apps will launch more quickly, and they only have to refresh their data—rather than processing and assets—from your iPhone or from iCloud.
Native watch apps also have access to sensors and buttons that the original version WatchKit extensions did not: Come the fall, third-party apps will be able to hook in to the Digital Crown, accelerometer, your heart rate sensors, and the Taptic Engine. They'll also be able to view and display video and audio; record and play back audio messages; and display animations.
So developers can tap into my heart rate data?
Yup! But only if you give them permission to, first. If you like working out with apps like Strava, or you (like me) have a hobby that Apple's Workout app can't quite track, this will be a huge boon for your daily exercise tracking.
Wait, access to the Taptic Engine? Am I going to have to deal with apps buzzing my wrist all the time now?
Depends on the app, but probably not: Though third-party apps have access to the Taptic Engine, they'll be limited to a subset of haptic buzzes and clicks. And if an app annoys you with its buzzing too much, you can also always disable or delete it.
The Apple Watch screen is pretty small. What's video going to look like?
Pretty small! But it should be visible enough. Video on the Apple Watch will play back at 208-by-260 pixels (fullscreen) or 320-by-180 (letterboxed), at 32kbps audio AAC routed through Bluetooth headphones.
In other words, there was a reason Apple went with Vine for the video segment.
How is all this going to affect my watch's battery life?
To be determined. Heavy animations, graphics, taptics, and heart rate checks already put some drain on your Apple Watch battery currently; with third-party apps having access to your sensors, you may find that, come the fall, your watch runs out of battery sooner. Or you may not! It really depends on how well-built the apps in question are, and what you use your watch to do.
What new features are coming to Apple's default apps?
There are a couple of awesome new perks. Mail becomes a full-fledged citizen on the Apple Watch and gets a "Reply to Email" option on both notifications and in the Watch app itself; the reply screen looks almost identical to your Messages reply screen, offering dictation, emoji, or preset replies.
iOS 9's transit information will also appear on the Apple Watch, letting you view subway maps, bus schedules, and get walking and transit directions for any of the Transit-supported cities.
Will I really be able to send sketches to more than 12 friends now?
You will! Apple is introducing multiple Friends screens to the interface, allowing you to name each screen and add twelve separate friends to every one; you'll also be able to add friends directly on the watch, rather than having to use the Apple Watch app on your iPhone.
Once you've added those friends, you'll be able to do even more with Apple's Digital Touch sketching feature: The company has opened up the color palette to let you draw with multiple colors before your drawing vanishes off to your friend's Apple Watch.
What's new with Apple Pay and the Apple Watch?
Come the fall, watchOS 2 will get the same loyalty card improvements to Apple Pay as the iPhone: You'll be able to use store credit cards, rewards cards, and more—all right from your watch. If you're a Discover Card user, you'll also be able to add those cards to Apple Pay.
Will Siri be able to understand more commands?
Thankfully, yes. A few of the Handoff growing pains disappear with watchOS 2, letting you do just a bit more on your Apple Watch. You can start workouts, open glances, get transit directions, look up dictionary words, calculate tips, launch HomeKit devices, and more.
What's this I've heard about Activation Lock coming to the wrist?
When the Apple Watch first launched, it didn't ship with Activation Lock—the company's iPhone security feature that requires your Apple ID and password when trying to erase your device, reactivate it, or remove tracking. With watchOS 2, however, your Apple Watch will gain the same protective features, keeping would-be thieves from getting at your data or reselling your device.
Any other questions?
Got a question about the Apple Watch 2.0 software update that we didn't answer? Fire it off in the comments and we'll try to address it.
Get the best of iMore in your inbox, every day!
Serenity was formerly the Managing Editor at iMore, and now works for Apple. She's been talking, writing about, and tinkering with Apple products since she was old enough to double-click. In her spare time, she sketches, sings, and in her secret superhero life, plays roller derby. Follow her on Twitter @settern.
Is there going to be a power saving mode like in ios9? Sent from the iMore App

Apple Watch already had that.. Thats a feature that went from watchOS over to iOS 9..

Yea I have a comment that I really though you would address. Is there a way to restore WatchOS 1.0.1 from the WatchOS 2 Beta. I'm working on an app for my web site and now that we're getting native apps on the Watch, I'd like to make it Apple Watch compatible, but I don't want to sacrifice my Watch to do it.

Not sure, but I'll look into it. Because the Watch is updated through your iPhone, it might be harder to restore to factory defaults than other iOS devices.

According to the 11 page thread in the forums, no one has been able to do it. Well, a few claim to but there's no official word. I thought maybe you guys could get to the bottom of it.

If you wait a few weeks, iOS 9 and watchOS 2 betas should become more stable. There is already a marked improvement in battery life from the two beta 2 releases yesterday.

If I'm being honest, I'm just not comfortable with the way that Apple is treating developers here. Sure, if you're a developer just to get a beta, then you deserve to be screwed, but I want to make an app for my web site. Apple's making the assumption that all developers have enough money for a spare Apple Watch? And before anyone says anything, I know there's an emulator. Just, I really think we deserve the ability to do a reset. We can get updates through the iPhone. Why can't we download and flash the OS through the iPhone? Even Mac has DFU. Actually, Apple Watch has one too, as far as I can tell, I just can't tell what kind of cable goes in that diagnostic port.

I think the big issue here is that as far as I'm aware they haven't actually pushed a "New" image to the watch before. The watch is originally flashed at the factory and then you have the updated files pushed to the watch from your iPhone and the watch processes the update.
Unless I'm off base (which is quite possible) the watch can't be reset because nobody knows how to flash an entirely new image to the watch. I think apple is running into a problem here where there isn't any actual ports on the watch and if they want to push anything they have to push it through the charging cradle or bluetooth which means that the watch can never go offically "dead" because it would lose all communication with everything where if you have a port you could plug into you don't have that issue. Again I could be WAY off here

I like your theory, my one problem with it is that Apple Watch around all around have confirmed the existence of a hidden diagnostic port, which can at least carry charge (And likely data). So a direct connection is possible, just not yet opened to the public.

Were you able to find a way to downgrade? I am considering bidding on an aWatch on eBay that's already on watch OS beta 2.

No. It's not possible just yet. Honestly, I wouldn't recommend grabbing that Apple Watch. Beta 2 was really bad. Well, Beta 3 is still pretty bad. The thing is, you have to make sure you have the Apple Watch beta config profile on that watch just to get beta updates. You won't be able to pair that with your iPhone unless it's running iOS 9. When I was on beta 2, it rebooted every few hours until I finally managed to do a factory reset. If you have to do that, you have to reinstall the beta config file or you're stuck on beta 2. You also don't know that this guy will keep you on his dev profile. If he takes the device off his dev account, your brand new Apple Watch will stop working the second you try to update it.

Yeah, I stayed away from it. As much as I want to play around with it, it's just not worth the risk on my daily personal/work phone/watch. I'm about to update my iPad Air to pb3, we'll see how that is. But the phone and watch will have to wait.
-
I might consider running pb on phone& watch if I could run 3rd party apps natively on the watch right now, but I don't think that's the case. I doubt apple would allow those apps in the app store yet.

Will 3rd party app developers who have already created Apple Watch extensions for their apps have to re-write their applications to support watchOS2 and native apps or will their already working extensions be transferred over as "real apps" automatically?

Devs will have to take their code that runs the core of the App (remember that the watch currently just has display logic) and transfer that to code to run on the watch. I am in no means an expert on that process, but there will be some work involved in transferring and compiling the code that will run on the new Watch OS.

What about all the Watch apps already in the App Store written for 1.0, will they run "as is" on watchOS 2.0 without modification? i.e. Is new code/modification necessary only for apps that want to take advantage of new features in 2.0? In other words, does watchOS 2.0 have a backwards compatible mode to support all the pre-existing 1.0 apps that won't immediately be modified/changed?

What @JNGold said. There will be some code changes, but it shouldn't be too drastic.

Great FAQ with amazing useful info. Have any of you realized that in the Watch intro video online, it shows both of the watch faces introduced in watchOS 2? And this video was released in September. Wonder why they weren't included if they were basically finished...

I imagine their concept was finished but they couldn't get it to work without bugs for 1.0. Lots of stuff gets pushed like this in lieu of more mission-critical features.

Can you turn the nightstand mode off?

Yup, it doesn't light up unless you press a button.

Will the nightsand mode keep the Watch display lit?

No. It seems to stay on for a bit then fades away. Motion of the watch or even the table causes it to come back on.
Additionally, if you have an alarm set, the watch will slowly begin to turn on to full bright to correspond with the alarm. Sent from the iMore App

Has Apple addressed the heart rate monitoring bug that doesn't read your heartrate if your arm is moving? In 1.0 the Watch read your heartrate every 10 minutes, but since the update, it only reads it if you expressly tell it to, or if your arm is completely still. This throws off the calorie burn counting since it factors in your heartrate, and if it doesn't take your heartrate, it doesn't give you proper credit for the minutes of activity or the calories burned. Thus, the watch goes hours without taking a heartrate reading if you're not completely still. One of the Watch's selling points was that it did all of this passively, so you got credit for work around the house, etc., where you wouldn't force it into tracking your heartrate by explicetly running the Workout app. Apple took this away in the 1.0.1 update. Despite what Apple says, this is a bug, not a feature. Has then been addressed?

No because as you say, Apple probably doesn't consider it a bug. I believe that the explanation is when measuring your resting heart rate it makes measuring your calories more accurate. If you are moving, it is no longer your resting heart rate. If you want to measure a workout, use the workout mode. It does measure your calories throughout the day but it only seems to measure exercise when you use the workout app.

Apple has never acknowledged this as a bug, it appears that they are taking the stance that since your battery is improved in doing this then you have a direct benefit from this "feature"

What TS said.
Apple can say it's a feature, but personally it's a frustrating step in the wrong direction for the way I want to use the watch.
I found it interesting to look into the Health app and see how my heart rate varied throughout the day, equating it to 'was this where I went to get coffee, was this when I was in the middle of a big presentation when it all went wrong' etc.
I try to be fairly active throughout the day which the watch has certainly helped encourage, but most of that activity is 'normal' in that I don't feel the need to start the fitness app to record it every time.
Frustrating therefore to see gaps of sometimes multiple hours at a time each day with no record of my rate just because I was moving at the time, when those moments are exactly the times I am most interested in looking back on.

I just wanted you to know that I was sent a video via Messages and it showed up on my watch and played perfectly. Sooooo cool

How about an AnimGIF behind the clockface?

Oooh, would be cool, but sadly don't think it's supported. (Also would kill, kill, kill battery life.)

Well, they do some anims – the butterfly wings – and there will be the new time-lapse face…

I would love to see complications on the butterfly/flower faces and the new picture faces coming in 2.0
I like to see activity & battery meter. I wonder why wedont have the option on these faces like we can do with the others?

Will the pulse oximeter be activated? It would do those with sleep apnea a great benefit.

One of the things I hope they fix in the next version of watch os is the way alerts pop up. If you are in the middle of responding to an iMessage, say by dictating a reply and another message comes in, it just takes over the screen an you lose the response you dictated if you haven't had time to verify it and send it out. This happens fairly frequently if the other person is chatting back and forth with you. I can live with the override but I should not lose the work in progress.

Will Apple apps that are preinstalled be able to pull new incoming data directly from wifi without the iPhone on the same network like these new native apps will be able to do?

I wish there was a way to leave the clock hands and the red notification indicator on all the time. shouldnt waste much battery since the screen is omled. should at least be an option. My battery is usually around half at night, and i always have to do a hokey-pokey with my hand to check what the time is and if I have a notification.

I've been hearing mixed things about what watchOS 2 will allow re: independent wifi networking in stock and third party apps. What's currently possible and what's going to be new?

The Apple Watch plays video in the Message app already. It tells you to go to the phone with a notification but if you go into Messages you can watch the video in there. Top notch breakdown of watchOS 2. Always the best stuff on iMore and from Serenity Caldwell.

Why would nighttime mode be green instead of red?

Any word on MUSIC support in watchOS 2? For example, we currently can't even use the ♥ function from the wrist – which seems like a crazy oversight to me.

I realize that streaming music to the watch is probably asking too much since that's already a battery killer on the iPhone. I just want to ♥ songs at a glance. Current routine is: glance, nod, smile, pull out phone, tap heart, put phone back in pocket, repeat. The WATCH is such a wonderful thing every time it keeps my phone stowed away, but every interaction that directs me to use the iPhone just became an extra step for the low low price of $376. At the very least, it should treat every Siri command as a request of the phone. For example, if I tell the watch to "Take A Note," it shouldn't tell me to use my phone for that when I'm already indirectly talking to the phone. The fact that we can already set reminders and add things to lists via Siri demonstrates that this sort of expanded functionality is probably still baking.

I would like the ability to have 2 iphones connected to the apple watch, where you don't have to unpair, restore the watch os, granted to do everything between 1 iphone to another is only I think maybe 15 minutes, but still kinda annoying. Let me clarify, basically I just want to unpair 1 iphone, then pair/connect the other iphone, and have the process be a lot simpler than having to restore the settings/watchos everytime.

A big bug bear of mine is that when I delete a message on my phone it doesn't delete on my watch, will they fix this? Sent from the iMore App

Does it notify you if you leave home without the iPhone? It happened to me many times. Infact, this is the only reason why i am not buying until it has that feature on the watch. Thx.

Does the watchOS 2 support AirPlay mirroring of the apple watch to the Apple TV? Sent from the iMore App

The watch has been surprisingly useful professionally, but has one major drawback for me, about which I've done my small job by replying to Apple: The watch goes dark somewhere between 12-15 seconds, and I need at least 20 seconds screen-on time and preferably more for my work. This would be no problem for the watch battery since it never falls below 40% over an 18 hour day. Any chance the watchOS 2 will support customization of the dimming feature?

The best feature of watchOS 2 for me is not even mentioned: Multicolored Modular watch face!

Anyone know if the pulse oximeter found by iFixit will be turned on? Would love to be able to monitor oxygen levels!

Also, my phone is connected to my Chevy Avalanche via Bluetooth so that I can hear through the stereo when making calls (which also silences the stereo and turns down the vent speed to reduce noise). However, when I initiate a call from my watch, it doesn't go through my phone to Bluetooth. That would be a nice fix.

Can anyone answer if there watch connects to their phone via wifi? When you are out of Bluetooth range, but both under the same wifi. We are supposed to be able to. But there is no wifi indicator on the watch. And Apple told me that it won't work Sent from the iMore App

Will the new OS support multiple watches with one iPhone? I'd like to have a second watch but the pair/unpair process takes some time and you have to setup Apple Pay each time. It would be nice to change from one watch to the other without having to do all this.

Plus One to William Ko1's question: with the imminent distribution of watchOS, will Watch notify a user (presumably via a haptic nudge) that it's paired iPhone is out-of-range? This feature would be very helpful to ensure phones are not left behind. SC: any insights? (SC: commendations and thank you for the years of great reporting!)

Apple watches are now available for a huge discount only at BestSmartwatchOffers .com

I have to admit that the Apple Watch Sport edition in Rose Gold wins my heart. I was considering one of the Apple Watch line models, but not anymore. Pink, or not, who cares. Rose gold is the new black, baby!

I would really like it if they allowed notifications to sound on both the watch and the phone. The haptics aren't always strong enough and I miss notifications sometimes when the phone is locked. Plus the "ding" isn't loud enough for my ears. All those years of loud music have taken their toll.

Is anyone having an issue with the Activity Move count and Step counters being far too generous since upgrading to OS2.0? Yesterday I did a 7klm walk at 6.5 Klm's per hour and did some gardening throughout the day and it said that I had done 3405 Kilojoules and 17354 steps. Previous to OS2.0, I would only get near that when doing boundary umpiring for my son's AFL football match running about 9 to 10klm's over 4 quarters of aussie rules football???? Today, I have been mainly driving and already after 4hrs, it says that I have burned 347 kilojoules(does not include resting kilojoules), 1278 steps and 1.02klm's, there is no way Iv'e done that when mainly sitting and driving. I don't want my watch pumping me up when I haven't done the work, what's the point in that? Anyone else having these issues?

I just got the Apple Watch running OS2, anyway, I'm finding it extremely difficult to arrange my apps in sections as I prefer. Yes, I've seen and tried the "scientific method" for this, but I don't get how to make them stay in the area where I want in. They all move, shift, and slip. Any suggestions?