A weaker pound means pricier apps for the UK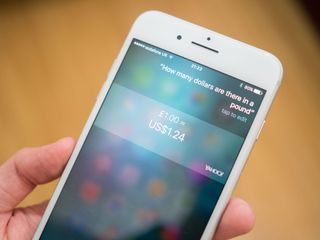 App Store prices will soon rise by 25% for Brits, following the latest dip in value of the British pound. Sterling has been steadily declining since the UK voted to leave the European Union last June, and as The Guardian reports, citing an email sent to developers, Apple will raise app prices over the next seven days to reflect the weakening of the pound.
It's likely Apple's other content platforms will see similar price rises in the days ahead, putting them in line with U.S. prices in numerical terms.
In recent days the pound has dipped below U.S. $1.20 — the latest historic low for the currency, which stood at around $1.47 immediately before the Brexit vote. The latest depreciation came ahead of a major speech from prime minister Theresa May, in which she outlined plans to leave the European single market. Shortly after, the pound recovered slightly to $1.24.
A one-to-one conversion between pound and dollar prices on the App Store is significant, underscoring the diminished pound relative to the strong U.S. dollar. In its statement to The Guardian, Apple notes that "business practices, taxes and the cost of doing business" also affect its local prices, as well as currency fluctuations.
It's just the latest tech-related price rise to come following the Brexit vote. In October Mac prices were raised by around 20% as the pound continued its post-referendum slide. Elsewhere, PC makers like Dell, HP and Microsoft hiked prices shortly after the vote, as did Android phone maker OnePlus.
So these latest price rises should come as no surprise. Though it's likely a sign that Apple, like many other international firms doing business in the UK, wishes to insulate itself against any further drop in the pound — and that it doesn't see the currency returning to its pre-Brexit level anytime soon.
Get the best of iMore in your inbox, every day!