Where can you buy the Fitbit Aria 2?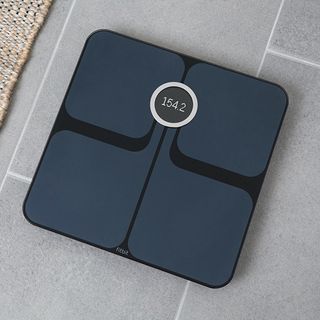 Where can you buy the Fitbit Aria 2?
Best answer: Amazon is the best place to buy your Fitbit Aria 2, mainly because of convenience, fast shipping, and the potential for some pretty awesome sales. Plus you can check out other products that will work with the scale.Amazon: Fitbit Aria 2 (opens in new tab) ($130)Amazon: Fitbit Versa (opens in new tab) ($200)
Amazon is your one-stop shop for everything Fitbit: including the Fitbit Aria 2
If you're looking to effortlessly pick up and buy a Fitbit Aria 2, then Amazon is a great place to start. While you're at it, you could also grab some other fitness accessories, like a matching Fitbit Versa (opens in new tab), which is one of the best if not the best option to go with your new smart scale. Check out our review to get more details.
Amazon is a really a terrific option because you get to see a wide variety of user reviews from different people who have bought and used the scale, and every once in a while the product may be on sale, and who doesn't love saving some money? Plus, free shipping: who can say no to that? The addition of Amazon Prime gets you that 2-day free shipping and depending on the area you live in, you might be able to get same-day shipping.
Get it straight from the source at Fitbit.com
If you're somebody who prefers to pick something up from the direct website for whatever reason, ordering from Fitbit.com (opens in new tab) is a fantastic option, too.
Fitbit.com also does a really great job of explaining their products and their product features, so you can always go there to gather more information. While you're there, you could even check out different Fitbit accessories and trackers that would work with the Fitbit Aria 2, like the Fitbit Versa (opens in new tab).
Our pick
(opens in new tab)
Monitor your weight and reach your goals.

The Fitbit Aria 2 is a genius smart scale that connects directly to your iPhone, making it the perfect tool for monitoring and keeping track of your weight. If you have a Fitbit device: even better! You can use both to maximize your ultimate weight-loss goals.
The perfect partner
(opens in new tab)
Your fitness is important.

Whether you're someone with extreme fitness goals, someone who wants to monitor their steps during the day, or just someone who wants a high-quality fitness tracker, the waterproof Fitbit Versa is worth taking a peek at. This stylish little fitness accessory comes in rose gold, black, and silver aluminum.
Cella writes for iMore on social and photography. She's a true crime enthusiast, bestselling horror author, lipstick collector, buzzkill, and Sicilian. Follow her on Twitter and Instagram: @hellorousseau
Get the best of iMore in in your inbox, every day!
Thank you for signing up to iMore. You will receive a verification email shortly.
There was a problem. Please refresh the page and try again.