Why you should wait to jailbreak iOS 7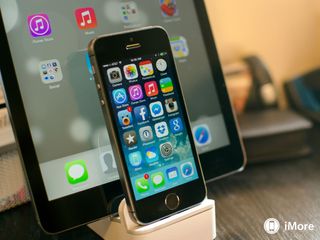 An iOS 7 jailbreak has been released by the evasi0n team. What's more, it's untethered and will work on any iPhone, iPod touch, or iPad that can run iOS 7.0 through iOS 7.0.4. Unfortunately, that's where the good news ends and the uncertainty begins. There are lots of reasons, even post-iOS 7, that someone might want to jailbreak. However, there are even more important reasons, with this specific jailbreak, that everyone should hold off, at least for now...
The safety of your data
According to numerous reports, when using the new evasi0n jailbreak for iOS 7, if your iPhone is set to Chinese, it will install certain Chinese "app stores". Given the nature of those "app stores", that should ring huge alarm bells for anyone even considering the jailbreak. Worse, some are going as far to say that the tool spams Cydia repos.
Privacy and security are the absolute most important concerns when it comes to allowing any tool to modify your iPhone, iPod touch, or iPad. Unless and until more is known about exactly which hooks are in this jailbreak, and why, it's impossible to determine how safe the jailbreak is.
For this reason alone, nobody should be using it right now.
Cydia, stability, and compatibility
According to his posts on Twitter, Jay Freeman, known as saurik, and the creator of Cydia, had no idea about the jailbreak ahead of time. That means he can't guarantee how any of the foundational jailbreak infrastructure, including mobile substrate, will function on iOS 7. So far saurik has gotten some core functions of Winterboard working but hasn't pushed the update yet.
That saurik, and other prominent jailbreak developers, didn't know about evasi0n is in and of itself alarming. Not only does it mean most popular jailbreak apps, tweaks, and themes won't be updated, but it means none of them can yet vouch for the safety and stability of the jailbreak.
Another huge, blinking, neon sign to stay away.
You'll have to jailbreak again anyway
Since the evad3rs team also didn't test a current build of substrate, and the bundled version of Cydia isn't official, another update to evasi0n will likely have to be pushed in order to fix the compatibility issues. That means you'll just as likely have to go through the jailbreak process again at a later date.
That might be fun for people who love to tinker, but not for people who just want to jailbreak and get on with their lives.
iOS 7.1
iOS 7.1 is currently in beta 2. Why the evad3rs team didn't wait until it was out to push the release button is uncertain. However, it means that Apple may just patch whatever exploit evasi0n is using before 7.1 is released to the public. That means anyone who wants both will have to go back to waiting on a jailbreak all over again.
Other things to think about
Since you normally need to restore via iTunes, not OTA, in order for a jailbreak to work, there's nothing wrong with backing up and restoring via iTunes on iOS 7.0.4 now. That way you're ensuring you'll be able to jailbreak if iOS 7.1 drops before issues are worked out and Apple stops signing 7.0.4.
As always, we'll update as we know more! But for now, we'd highly recommend staying away from the current evasi0n jailbreak.
Master your iPhone in minutes
iMore offers spot-on advice and guidance from our team of experts, with decades of Apple device experience to lean on. Learn more with iMore!
iMore senior editor from 2011 to 2015.