Nintendo Switch Online Service: Is it worth it?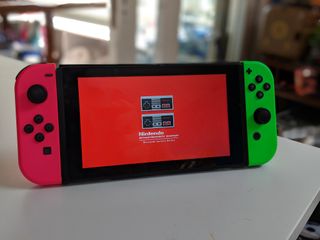 (Image credit: iMore/ Rene Ritchie)
Nintendo Switch Online Service: Is it worth it?
Best Answer: It's definitely worth it, but only if subscribers make use of the majority of its services. Nintendo Switch Online is only $20 a year for individuals. There's also a Family Plan for $35 a year, and it supports up to eight users on a single Family Plan.
Is Nintendo Switch Online worth it? — Do you play a lot of games online?
Before Nintendo Switch Online debuted, everyone could play their Switch games online for free. Now that ability is locked behind Nintendo Switch Online's paywall, so you'll either need to pony up for the individual service at $4 per month or $20 per year or join a Family Membership at $35 per year for up to eight people for more savings. Nintendo also released the Expansion Pack on October 25, 2021 with a higher pricing tier, at $50 per year for individuals or $80 per year for a Family Membership.
The service itself gives you back the ability to play your favorite Nintendo Switch games online, such as Splatoon 2, Mario Kart 8 Deluxe, Monster Hunter Rise, Animal Crossing: New Horizons, and pretty much everything else that has online connectivity. The only exceptions to this rule are free-to-play Switch games like Fortnite, which don't require an online subscription to play. If you were playing a lot of games online before the service debuted and would rather not be without it, then this alone makes the cost of the membership worth it.
Is Nintendo Switch Online worth it? — Do you want to voice chat with your friends while playing?
Nintendo Switch Online also grants you the ability to use voice chat with certain games in the Nintendo Switch Online mobile app. However, we found that Nintendo has an overall poor implementation of voice chat, and you're better off using Discord or Skype when gaming with your Switch friends.
Either way, there are currently only a few games that support voice chat through the Nintendo Switch Online app:
ARMS
Dragon Quest Builders 2
Mario Kart 8 Deluxe
Mario Tennis Aces
Marvel Ultimate Alliance 3: The Black Order
Mortal Kombat 11
Red Faction Guerrilla Re-Mars-tered
Saints Row: The Third — The Full Package
Skulls of the Shogun: Bone-A-Fide Edition
Splatoon 2
Stardew Valley
Super Mario Party
Super Smash Bros. Ultimate
TT Isle of Man
If you insist on using it though, you can do things like schedule gaming sessions, voice chat, and sometimes get exclusive gear in games (like in Splatoon 2). The entire retro Nintendo Switch Online library also supports voice chat through the app.
Is Nintendo Switch Online worth it? - Do you want to have a backup of your game save data in the cloud?
Chances are high that you've invested dozens, perhaps hundreds of hours into all of your Nintendo Switch games by now. With Nintendo Switch Online, you'll get automatic cloud backups for all of your games that currently support the feature. This means one less thing to worry about if something happens to your Switch because you can just pick up where you last left off.
However, some games do not support cloud saves. For the most part, unless it's specifically stated, you can assume that all games should be supporting it. At the moment, here are the exceptions:
1-2-Switch
8-Bit ADV Steins;Gate
A Duel Hand Disaster: Trackher
A Fold Apart
A Sound Plan
Air Hockey
Animal Crossing: New Horizons
Arcade Archives IKARI III -THE RESCUE-
Asphalt 9: Legends
Bass Pro Shops: The Strike - Championship Edition
Battle Supremacy - Evolution
Battleground
BINGO for Nintendo Switch
Blade II - The Return Of Evil
Bookbound Brigade
Bowling
Bubble
Cabela's: The Hunt - Championship Edition
Catan
Chapeau
Clue: The Classic Mystery Game
Color Zen Kids
Creepy Brawlers
Curious Cases
DAEMON X MACHINA
DAEMON X MACHINA: Prototype Missions
DARK SOULS: REMASTERED
Darts
Dawn of the Breakers
Dead By Daylight
Deadly Premonition 2: A Blessing in Disguise
Deployment
Doggie Ninja The Golden Mission
Dungeon Stars
EA SPORTS FIFA 20 Nintendo Switch Legacy Edition
Escape First
Eternal Card Game
EXORDER
Fear of Traffic
FIFA 18
FIFA 19
Fledgling Heroes
Fortnite
Fractured Minds
Funimation
Gates Of Hell
Gato Roboto
Gems of War
Gigantosaurus The Game
Go Vacation
Golf
Guess the Word
Gurgamoth
HAUNTED: Halloween '86
Hidden
Hidden in Plain Sight
Hulu
Idle Champions of the Forgotten Realms
InkyPen
IN-VERT
It's Spring Again
izneo
JUMANJI: The Video Game
Just Black Jack
Lanternium
Lightseekers
Little Shopping
MetaChampions
Minecraft: Nintendo Switch Edition
Miner Warfare
Miniature - The Story Puzzle
MISTOVER
Modern Combat Blackout
NBA 2K Playgrounds 2
Neverlast
New Super Lucky's Tale
Nidhogg 2
Ninjala
No Time to Relax
North
Onigiri
Orbitblazers
Othello
Overwatch - Legendary Edition
Party Trivia
Pet Care
Pixel Devil and the Broken Cartridge
Pizza Parking
PLOID SAGA
Pokémon Brilliant Diamond
Pokémon HOME
Pokémon Shield
Pokémon Shining Pearl
Pokémon Sword
Pokémon: Let's Go, Eevee!
Pokémon: Let's Go, Pikachu!
POOL
Ragtag Adventurers
Red Hot Ricochet
Robbie Swifthand and the Orb of Mysteries
Robox
Royal Adviser
Santa Tracker
Sheep in Hell
Slam Land
Slot
Smash Rush
Speaking Simulator
Splatoon 2
Spot the Difference
Squidlit
SUPER DRAGON BALL HEROES WORLD MISSION - Launch Edition
Super Holobunnies: Pause Café
Taimumari: Complete Edition
Teddy Gangs
The Lord of the Rings: Adventure Card Game
The Otterman Empire
The Raven Remastered
The Town of Light: Deluxe Edition
Theatre Tales
Theme Park Simulator
Tokyo Mirage Sessions #FE Encore
Trailer Trashers
Trials Rising Standard Edition
V.O.I.D.
Wanba Warriors
Warface
Warhammer Age of Sigmar: Champions
while True: learn()
World Soccer
Yu-Gi-Oh! Legacy of the Duelist: Link Evolution
ZOMB
It should be noted that in Animal Crossing: New Horizons, players can backup their island to a cloud server if their Switch gets lost. To transfer save data to another console, a separate Island Transfer Tool is available specifically for Animal Crossing. Players can use this to transfer their save data to a new console, like the Nintendo Switch OLED model.
Is Nintendo Switch Online worth it? — Do you enjoy playing old-school classic Nintendo games?
For those of you who don't have an original NES laying around and weren't able to get your hands on an NES Classic Edition (here are some great accessories to go with that if you did), then you can enjoy your old favorites through Nintendo Switch Online's Nintendo Entertainment System! It includes the following games:
Adventures of Lolo
Balloon Fight
Baseball
Blaster Master
City Connection
Clu Clu Land
Crystalis
Donkey Kong
Donkey Kong Jr.
Donkey Kong 3
Double Dragon
Double Dragon II: The Revenge
Dr. Mario
Eliminator Boat Duel
Excitebike
Fire 'n Ice
Ghosts 'n Goblins
Gradius
Ice Climber
Ice Hockey
The Immortal
Journey to Silius
Kid Icarus
Kirby's Adventure
Kung-Fu Heroes
The Legend of Zelda
Mario Bros.
Metroid
Mighty BombJack
NES Open Tournament Golf
Nightshade
Ninja Gaiden
Ninja JaJaMaru-kun
Pro Wrestling Punch-Out!! Featuring Mr. Dream
River City Ransom
Rygar
S.C.A.T.: Special Cybernetic Attack Team
Shadow of the Ninja
Soccer
Solomon's Key
Star Soldier
StarTropics
Super Dodge Ball
Super Mario Bros.
Super Mario Bros.: The Lost Levels
Super Mario Bros. 2
Super Mario Bros. 3
Tecmo Bowl
Tennis
TwinBee
Vice: Project Doom
Volleyball
VS. Excitebike
Wario's Woods
Wrecking Crew
Yoshi
Zelda II: The Adventure of Link
Not only does Nintendo Switch Online allow you to play these classic NES games, but it even adds online multiplayer functionality to them so you can enjoy them with others. If that entices you, then a Nintendo Switch Online membership is definitely worth the money.
Is Nintendo Switch Online worth it? — Do you want to play SNES games?
Nintendo upped Nintendo Switch Online's nostalgia value last year when it began offering a collection of SNES games through the subscription service. These are all the SNES games members currently have access to:
Bombuzal
Brawl Brothers
Breath Of Fire
Breath of Fire II
Claymates
Demon's Crest
Donkey Kong Country
Donkey Kong Country 2: Diddy's Kong Quest
Doomsday Warrior
F-ZERO
The Ignition Factor
Jelly Boy
Joe and Mac
Joe and Mac 2: Lost in the Tropics
Kirby's Dream Course
Kirby's Dream Land 3
Kirby Super Star
The Legend of Zelda: A Link to the Past
Magical Drop II
Mario's Super Picross
Natsume Championship Wrestling
Operation Logic Bomb
Panel de Pon
The Peace Keepers
Prehistorik Man
Pilotwings
Pop'n TwinBee
Psycho Dream
Smash Tennis
Spanky's Quest
Star Fox
Star Fox 2
Stunt Race FX
Super Baseball Simulator 1.000
Super E.D.F Earth Defense Force
Super Ghouls'n Ghosts
Super Mario Kart
Super Mario World
Super Mario World 2: Yoshi's Island
Super Metroid
Super Punch-Out!!
Super Puyo Puyo 2
Super Soccer
Super Tennis
Wild Guns
Is Nintendo Switch Online worth it? — Do you want to play N64 and Sega Genesis games?
In the September 2021 Nintendo Direct, Nintendo announced that an Expansion Pack would be coming to Nintendo Switch Online. This pack comes alongside a higher pricing tier and includes all the goodness of the base subscription, plus games from the Nintendo 64 and Sega Genesis. Here are the N64 games coming soon:
Super Mario 64
Mario Kart 64
StarFox 64
Yoshi's Story
The Legend of Zelda: Ocarina of Time
WinBack Covert Operation
Mario Tennis
Dr. Mario 64
Paper Mario
N64 fans can also count on these games coming in the future:
The Legend of Zelda: Majora's Mask
F-Zero X
Mario Golf
Pokémon Snap
Kirby 64 The Crystal Shards
Banjo Kazooie
These Sega Genesis games are also included in the Expansion Pack:
Castlevania Bloodlines
Contra Hard Corps
Dr. Robtnik's Mean Bean Machine
Ecco the Dolphin
Golden Axe
Gunstar Heroes
Musha
Phantasy Star IV
Ristar
Shining Force
Shinobi III
Sonic The Hedgehog 2
Streets of Rage 2
Strider
Is Nintendo Switch Online worth it? — Do you want exclusive offers or games?
Nintendo does offer some limited-time promotions for in-game gear, exclusive product sales, and even free games as a special bonus for Nintendo Switch Online members. So far, they've given some download codes for in-game gear in Splatoon 2, had the exclusive Nintendo Entertainment System controller offer (works with the NES online games), and the free Tetris 99 and PAC-MAN 99 games.
There hasn't been a regular schedule for these offers, but it's a nice bonus for anyone who subscribes to the service. Think of it as the icing on the cake.
So is Nintendo Switch Online worth it?
For us, getting all of these features is definitely worth the monthly or annual fee. However, not everyone has the same budget, so it really depends on whether you're going to use everything Nintendo Switch Online has to offer.
If you can spare some money for Nintendo Switch Online, then it's definitely worth it. I mean, how else are you going to play Super Smash Bros. Ultimate?
Our pick
Nintendo Switch Online 12-Month Individual Membership
Cheap online service with plenty of useful features

Nintendo Switch Online has a lot of useful benefits for subscribers. You'll be able to play online with others, voice chat through the mobile app, get exclusive bonus offers and games, cloud game saves, and gain access to the NES classics with online functionality. It's a win-win and relatively cheap when you compare it to PlayStation Plus and Xbox Live.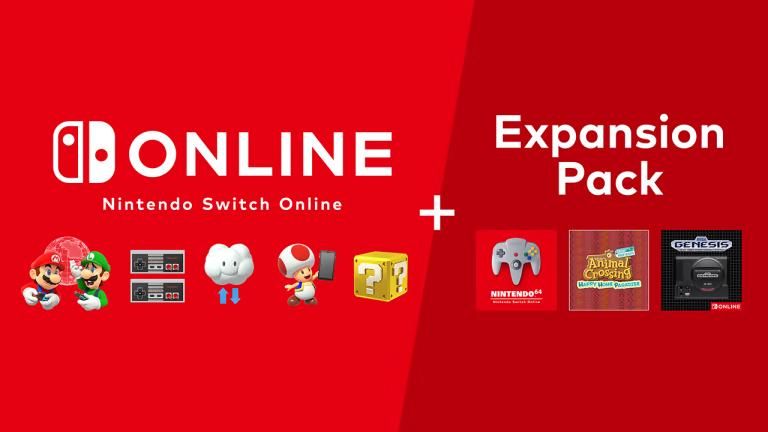 Even more retro games
Nintendo Switch Online + Expansion Pack 12-month Individual Membership
Lots of retro goodness under one roof.

The Nintendo Switch Online Expansion Pack offers not only everything in the base subscription, but access to Nintendo 64 and Sega Genesis titles. Subscribers get special offers for retro-themed controllers, and Animal Crossing: New Horizons players can access the Happy Home Paradise DLC for free if they're a subscriber.
Great value for the family
Nintendo Switch Online 12-month Family Membership
Save more with a group

The family membership for Nintendo Switch Online can have up to eight people on one plan. The more people you get to join in on this plan, the more money you save.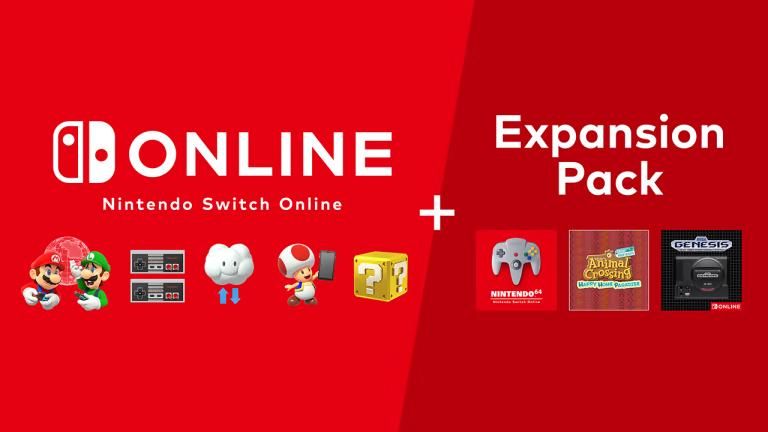 Share the fun
Nintendo Switch Online + Expansion Pack 12-month Family Membership
Even more games for the family.

If you're looking to play Nintendo 64 or Sega Genesis games online with members of your family, this is the plan for you. Animal Crossing: New Horizons players also save lots of money on DLC through this plan.
Master your iPhone in minutes
iMore offers spot-on advice and guidance from our team of experts, with decades of Apple device experience to lean on. Learn more with iMore!
Samantha Nelson writes about gaming and electronics for iMore, Windows Central and Android Central while also covering nerd culture for publications including IGN and Polygon. She loves superheroes, RPGs, cooking, and spending time outside with her dog. You can follow her on Twitter @samanthanelson1.