You can include multiple photos in an Instagram post – here's how!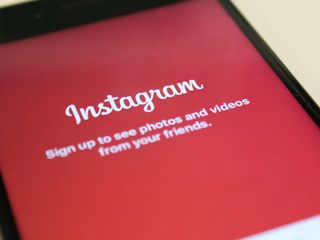 (Image credit: Instagram )
Since the beginning of time (like, 2010), Instagram as only allowed people to upload one photo per post.
At first you could only post your images in the square format, but after a few updates, the app allowed you to post vertical and horizontal pictures without those stupid white and black bars around your photo.
Now, Instagram has taken another big leap and has changed the entire look and feel of the app altogether by allowing users to post multiple photos per post. And before you go saying, "I COULD DO THAT ALREADY WITH A COLLAGE", keep in mind that a) THIS IS DIFFERENT, and b) it's kind of a big deal.
Why is it such a big deal?
There are people from all walks of life on IG: from makeup artists, to business owners, to pre-teens, and everyone in between. By allowing users to post more than one photo, it could change the way timelines look, how many photos are posted in a given day, how people interact with their followers, and so, so much more.
Makeup gurus could use the multiple photo format to ask followers to vote for their favorite makeup look – "Pick look A, B, or C!" – while meme pages could spread their hilarity at twice the rate with multiple memes in one post.
Even movie studios could get in on the fun by putting out multiple trailers to movies!
Oh, wait. Did we not mention that it's not just multiple photos you can post? It's videos, too?
Can I seriously post multiple videos to one Instagram post?!
Yup! Seriously. Seriously serious fo' reals.
Okay so how can I post?!
Tap the upload button as you normally would.
Tap Select Multiple to upload multiple photos and videos.
Tap the photos or videos you would like to add to your post.
Select your filter for your gallery of photos. Keep in mind that you can't change the filter on every image or video – they all stay the same.
Tap Next in the upper right corner when you're happy with how your photos or videos look.
Write your caption for your photo gallery and add your location. You can tap the photo gallery to tag whoever is in the photos.
Tap Share when you're happy with your Instagram gallery and it will appear in your feed!
Thanks for that! But I can't actually see any new icons yet… is my IG broken?
Unfortunately, while the feature is out, it's not available for everyone yet.
It should be appearing within the next couple of days or weeks!
Where can I learn more?
On Instagram's blog post, of course!
What do you think?
If you were someone who was just about to delete your Instagram for whatever reason, would this new update persuade you not to? Or do you think this is just another way for Instagram to be extra annoying and in-your-face?
Let us know what you think in the comments below!
YAY MULTIPLE INSTAGRAM POSTS!!!!!!?!?!?!?!?!?!??!!? 🎉🎉🎉🎉🎉YAY MULTIPLE INSTAGRAM POSTS!!!!!!?!?!?!?!?!?!??!!? 🎉🎉🎉🎉🎉— cella lao rousseau (@hellorousseau) February 22, 2017February 22, 2017
Master your iPhone in minutes
iMore offers spot-on advice and guidance from our team of experts, with decades of Apple device experience to lean on. Learn more with iMore!
Cella writes for iMore on social and photography. She's a true crime enthusiast, bestselling horror author, lipstick collector, buzzkill, and Sicilian. Follow her on Twitter and Instagram: @hellorousseau