You can now stream music from Amazon Prime to your Sonos speaker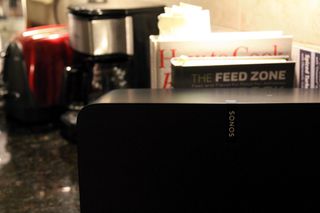 Sonos has announced that support for Amazon Prime Music is now available to those with an Amazon Prime subscription. Previously, the feature was part of a beta test which allows you to connect the streaming service to your portable speaker and stream all the best tunes.
Prior to the inclusion of streaming support, it was only possible to play songs purchased through Amazon on a Sonos speaker. Should you already be shelling out $99 a year for Amazon Prime (opens in new tab), you'll now be able to stream your favorite songs to your connected speaker. All you need to do is fire up the Sonos app and head into the Amazon Prime Music area to get started.
Grab the Sonos app from the App Store and let us know in the comments how you get on. If you haven't yet got a Sonos speaker, they're available from $199 (opens in new tab).
I just subscribed to Amazon music unlimited. For $79 a year, and my two Sonos Play 1 speakers, it's a perfect match.
Thank you for signing up to iMore. You will receive a verification email shortly.
There was a problem. Please refresh the page and try again.