Your boss will be able to download all of your private chats on Slack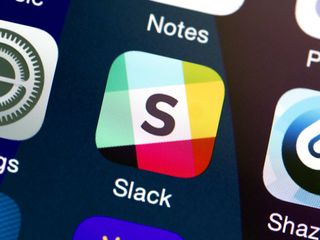 Slack is an instant office messaging service that's available for both desktop and mobile. It features chatroom-style "channels", allowing businesses to compartmentalize teams. These channels are essentially public to every member of that particular Slack group, and users can also message each other privately.
But now Slack has updated its privacy policy and tools, and one of the larger changes is a bit alarming to those who use the platform:
Before the update, Slack had offered something called "compliance export", a feature that was only available for customers who paid top dollar, but now with the settings change, this new tool will allow bosses to see all forms of communication between employees.
This new feature will be available by April 2018.
What do you think?
Are you a big fan of this new feature from Slack? Or are you opposed to bosses being able to creep your convos?
Let me know what your thoughts are in the comments down below!
Get the best of iMore in in your inbox, every day!
Cella writes for iMore on social and photography. She's a true crime enthusiast, bestselling horror author, lipstick collector, buzzkill, and Sicilian. Follow her on Twitter and Instagram: @hellorousseau
Thank you for signing up to iMore. You will receive a verification email shortly.
There was a problem. Please refresh the page and try again.