10 iPhone Accessories to Improve Your Train Commute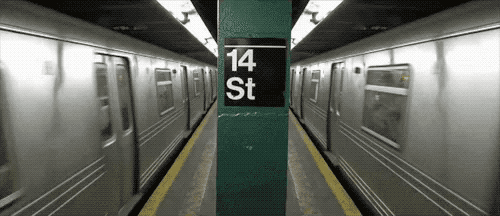 Between the spotty connection, stuffy environment, noisy passengers, and even noisier tracks, a long commute on a train can be a bit of a drag.
But it doesn't have to be! Whether you aim to get a little work done on your way to and from the office or you just want a distraction, you can improve your commute with these ten iPhone accessories.
The Bose QuietComfort 20 headphones are comfortable, lightweight, and noise-cancelling. They're great to stick in a jacket pocket or your bag and whip out when you need to concentrate on the task at hand, be it a presentation for work or a particularly dramatic scene on whatever Netflix show you're binging.
If you're rockin' an iPhone 7 or 7 Plus, make sure you've [got an adapter](/e?link=https%3A%2F%2Fapple.sjv.io%2Fc%2F221109%2F473657%2F7613%3FsubId1%3DUUimUdUnU42198%26subId2%3Ddim%26u%3Dhttps%253A%252F%252Fwww.apple.com%252Fshop%252Fproduct%252FMMX62AM%252FA%252Flightning-to-35-mm-headphone-jack-adapter&token=mu7pPKME 'cause these headphones need to be plugged into a headphone jack.
2. Need a nap to recharge? These wireless headphones won't just drown out distractions — they'll drown out the world
If you're more interested in taking a nap than just focusing on a task (and you don't mind carrying around a more cumbersome device), the Bose QuietComfort 35 Wireless Headphones are a must! Not only are they incredible noise cancellation headphones, they're also super comfortable and wireless. That means you don't have to worry about any pesky cords getting in the way of your precarious sleeping arrangement. 😴
Plain and simple: You can charge your iPhone 7 nearly seven times with this power bank from Anker. If you've got a normal five-day work week, that's more than enough juice to keep your iPhone topped up all week while you listen to music, watch Netflix, put together a presentation, or order stuff you probably don't need on Amazon.
4. Leave the power bank at home and keep your iPhone going with this Smart Battery Case.
If you're not a power bank kind of person, you can go the less-managed route with Apple's Smart Battery Case for iPhone. Slide your iPhone into the silicone case and you can count on 20 to 24 hours of battery life. Apple's case is specially designed to work with your iPhone so you don't have to worry about charging the case and phone separately.
5. Keep your screen safe from prying eyes with this privacy screen protector
Get the feeling someone's watching you while you're interacting with your phone? It's not fun.
This screen protector from 3M helps keep you safe from prying eyes by darkening the screen from certain angles. Anyone who looks at the screen at an angle past 30º to the left or right will only see a black screen. Whether you're working on an important work document or tuning into your favorite guilty-pleasure program (The Magic School Bus, anyone?), you can count on at least a little privacy in an otherwise public place.
6. Prop your phone up for easy Netflix presentation viewing with this kickstand case
If you'd like to keep both hands free for note taking, coffee drinking, or any number of other things you might want to do with both your hands, this case from Spigen can be of service! The Spigen Tough Armor case features a kickstand that'll keep your phone propped up and your hands free.
7. Get in a morning game or two with this traditional wireless game controller
This SteelSeries Nimbus gaming controller works with iPhone, iPad, and Apple TV. After a game or two at home on the big screen, stash this controller in your bag and bring it along for your ride. When you pair it with that Spigen case we just talked about, you've got a mobile gaming rig that'll have other commuters wondering why they didn't think of it first.
8. Turn your iPhone into a handheld gaming device with this gaming controller
If a separate controller seems like too much of a spectacle for your commute, consider the handheld Gamevice Controller. It turns your iPhone into what amounts to an iPhone version of the Nintendo Game Boy Advance by connecting to your iPhone via the Lightning connector. You've never played Minecraft on iPhone until you've played with the Gamevice Controller.
A commute can be incredibly stressful and sometimes that means carrying your stress into work with you (or home with you at the end of the day). Why not monitor your stress, track your activity, and practice mindfulness with the Spire Mindfulness and Activity tracker? Arrive to work feeling refreshed and ready to take on the day or arrive home without the desire to head straight to bed for a relaxing nap … on second thought, you should totally still take that nap.
If your work or play involves writing, drawing, designing, sketching, or other skills that require ink and paper, consider this smartpad from Wacom. The Bamboo Slate, as it's called, takes everything you write on the pad, digitizes it, and makes it accessible via a smartphone app. Handwritten notes suddenly become searchable and sketches no longer need to be scanned into a computer. You can save time on your commute and save time on the job with the Bamboo Slate from Wacom.
Thoughts?
Is there an iPhone accessory you take on your commute that didn't make the list? Let us know in the comments!
Master your iPhone in minutes
iMore offers spot-on advice and guidance from our team of experts, with decades of Apple device experience to lean on. Learn more with iMore!
Mikah Sargent is Senior Editor at Mobile Nations. When he's not bothering his chihuahuas, Mikah spends entirely too much time and money on HomeKit products. You can follow him on Twitter at @mikahsargent if you're so inclined.