15 ways to use Shortcuts with Pages, Keynote, and Numbers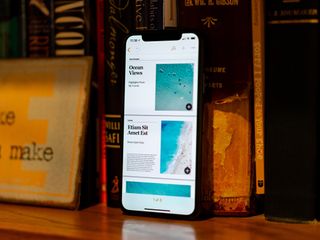 (Image credit: iMore)
In iOS 15.4 and macOS 12.3, Apple updated their iWork suite of Pages, Keynote, and the Numbers app to include improved actions for the Shortcuts app across all three applications, bringing the feature to macOS for the first time, and improving on the previous iOS-only set of actions for the suite.
Each app has Open and Create actions to let users open files and generate templates, plus Apple included specialized actions to interact with their Keynote presentations and insert values directly into tables in Numbers.
Read on to find example shortcuts using those actions, explanations for how to integrate the unique features for Keynote and Numbers, and learn what to know about password-protected files as well as improvements that could be made in future versions.
Pages
For Pages, Apple has two actions: Open Document and Create Document.
With Open Document, users can make a shortcut that uses File parameter to select a file to be opened each time, or make a shortcut that passes .pages files chosen from elsewhere in your filesystem and open that as well.
With the Create Document action, users can specify an individual template from the list of options and make a shortcut to create that document every time, or make a shortcut to ask each time to pick a template and create one on the fly — templates include categories like Reports, Books, Letters, Resumes, Flyers & Posters, Newsletters, Cards, Envelopes, Business Cards, and Certificates.
Together, this set of actions makes it easy to generate new docs from all sorts of document templates made available by Apple, as well as retrieve them to work on or view at a moment's notice — all great templates to take advantage of one of the best writing apps for the Mac.
Keynote
For Keynote, Apple has four actions: Open Presentation, Create Presentation, Open Presentation in Rehearsal Mode, and Open Presentation in Show Mode.
With Open Presentation, the action works the same as Pages' above — users can open a specific presentation (maybe you're working on one for a whole month), or pick from a list of files and open that presentation. Keynote presentations can also be password-protected, so there's additionally a Password field on Open Presentation so you can unlock as necessary — Shortcuts can prompt you for the password for a document before trying to open it.
With Create Presentation, users can to pick from the Themes available in Keynote and generate a new presentation from one of those each time — I'd recommend checking out the examples in the app before you pick one to use regularly though. Plus, users can pick from any template and create it on the fly. There's Basic, Minimal, Bold, Editorial, Portfolio, Craft, and Textured themes to choose from.
Plus, in addition to the two basic actions, Keynote has actions for opening presentations in Rehearsal Mode and Show Mode, so you can practice a presentation and even start the show for the real event when it's time — a great set of shortcuts to use on your favorite iPad.
Numbers
The Numbers actions provided by Apple for Shortcuts include Open Spreadsheet, Create Spreadsheet, and Add Row to Top or Bottom of Table.
With Open Spreadsheet, Shortcuts users can find and reopen a specific spreadsheet easily to view your data; additionally, Shortcuts can extract a set of documents or a folder, let you pick from those options, and open your chosen spreadsheet (note: spreadsheets can also be password-protected, and Shortcuts adds a parameter for this).
Create Spreadsheet is incredibly useful because of the wealth of super-useful templates available for Numbers. You can create shortcuts to generate a new pivot table or set of charts, pick from spreadsheets for Personal Finance or Business, keep track of Personal or Education information, and even generate new spreadsheets based on your own templates. Here's a shortcut to pick from the template options.
Add Row to Top or Bottom of Table is perhaps the most useful of all the iWorks actions as it actually lets you add data to your files, especially since updating spreadsheets is often the worst part about making them. Thanks to Shortcuts, this can be much easier now.
Using the action with a template like the Personal Budget, a user can add a transaction to the table on the second sheet in the document — each column of data can be added to the "Value" area of the action, then you can specify the Table Name, Sheet Name, and whether the information goes at the bottom or top.
Using Shortcuts' other scripting actions, you can create/ask yourself to enter those values on the fly using a series of Ask For Input actions, with prompts like "What's the description?", and "What's the amount?", then add those results (and the current date) into the Values field (note: leave any columns blank if you don't want to add values).
When you run the shortcut, get the prompts, and input all your data, the action will then take you into the Numbers app and insert your values directly — this requirement to manually open the app is the one downside of the action and a weird limitation from Apple, as inserting values in the background would be much smoother.
Despite the manual input, this action is extremely useful — you can use Shortcuts' scripting and Numbers to do all sorts of data entry that'd otherwise be very laborious to enter manually, especially from an iPhone or iPad. Plus, your "logging" shortcuts work on mobile and desktop, so your workflow can be smooth anywhere.
Automating iWork
Overall, these set of Shortcuts actions for Pages, Keynote, and Numbers are welcome — each application is on a level playing field across iOS and Mac, they provide great access to files and the templates in the app, and Apple gave Keynote and Numbers extra attention for their app-specific features.
In the next iteration of these, I'd love to see more ways to interact with my iWork files: getting data out, inserting data, and being able to extract details from the file's parameters would enable much more programmatic access to everything. Plus, Numbers should be able to insert data in the background without opening the app — that experience is very antithetical to the Shortcuts experience and unfortunately means many people won't utilize it.
However, these iWork actions are a great stake in the ground for first-party apps — Apple has demonstrated their intent to make apps like this have feature parity when it comes to Shortcuts support, they've pushed quality-of-life updates for users wanting to take more advantage of Pages, Keynote, and Numbers, and they're honing in on the particular use cases for each app and making them easier.
Get the shortcuts listed in the article:
Master your iPhone in minutes
iMore offers spot-on advice and guidance from our team of experts, with decades of Apple device experience to lean on. Learn more with iMore!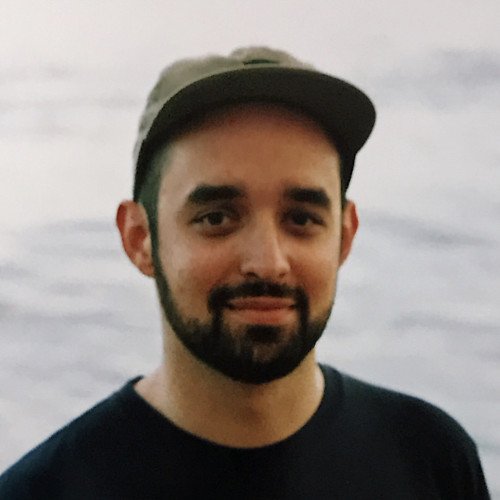 Matthew Cassinelli is a writer, podcaster, video producer, and Shortcuts creator. After working on the Workflow app before it was acquired by Apple and turned into Shortcuts, Matthew now shares about how to use Shortcuts and how to get things done with Apple technology.
On his personal website MatthewCassinelli.com, Matthew has shared hundreds & hundreds of shortcuts that anyone can download, plus runs a membership program for more advanced Shortcuts users. He also publishes a weekly newsletter called "What's New in Shortcuts."