3D buildings in iOS 6 maps ported to iPhone 3GS, still no love for turn-by-turn directions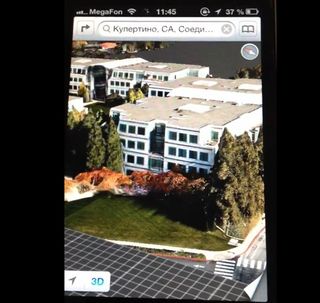 A few features introduced in iOS 6 won't be finding their way to older Apple devices, but some devs playing around with the beta release managed to get the new 3D maps working on the iPhone 3GS and iPhone 4. Of course, this was made possible by the recent jailbreak, so 3D maps won't necessarily be made available on the older iPhones, but at least we know they're technically able. That said, both of them should be able to handle something simple like turn-by-turn directions, but that's another big feature that older iPhone owners won't be able to enjoy just yet. These davs haven't been able to get turn-by-turn navigation running on the iPhone 4 or 3GS yet, but at this rate, they may get there soon.
Here's a video of the hack in action. 3GS and iPhone 4 owners - how jilted do you feel about having some features held back? Will it tempt you to jailbreak?
Get the best of iMore in in your inbox, every day!
Editor-at-very-large at Mobile Nations, gamer, giant.
This is ridiculous. the iphone 4 isnt that old and is still very much a top of the line device. why dont we get features our phone can easily handle?! ridiculous. #JAILBREAK4EVER

Oh we are gonna get them, via Jailbreak. I dont see what's all the fuss about.

sorry their not getting the map features WTF?! apple is being ridicoulous not including them thats like nearly android upgrading bad

If by "working" you mean "has all the fluidity of a pre-Gingerbread Android device", then yes, 3D maps appear to be working on the iPhone 4.
I can see why they nixed it.

Completely agreed. Didn't show the actual fly-over slow pan, which I doubt would be fluid at all, and it was incredibly stuttery and slow to load in images. And this was on the 4, I can only assume the 3GS would be even worse.
By the time iOS 6 releases, the new iPhone should be out, which means the 4 will be two years old and two generations behind. That's a reasonable timeframe to start losing some of the high-end features, considering many people are on two year contracts (not us Canadians, sadly).

I couldn't care less about having 3D maps. I just want the navigation.

It was mandatory for Apple.
Obviously they want you to buy new devices. Who even likes old devices these days?
The only thing confusing is howcome Apple broke their "3 devices getting latest OS" thing?
Thank you for signing up to iMore. You will receive a verification email shortly.
There was a problem. Please refresh the page and try again.