8 ways to get help from Apple Support using Shortcuts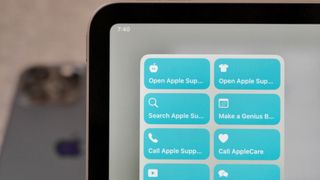 (Image credit: iMore / Matthew Cassinelli)
Apple's Support resources are incredibly helpful when you're running into issues, need to repair a device, or for learning more about how to use your devices.
With an entire Knowledge Base online, the Apple Support app, and their social media pages, there's a lot of ways to access help pages, get direct support, and browse more to learn on your own — so here's a set of shortcuts to help you do just that.
Get the shortcuts here:
Access help
Apple Support is always available on the web at Apple.com/support. Additionally, Apple has a dedicated Support app that's available on the App Store. Plus, their search results show up all the time online — here's how to get at all three:
Open Apple Support online
For starters, the Apple Support website is their main hub for getting help with products you own, browsing resources on other devices, and finding specific solutions.
This shortcut Open Apple Support page will take you to the URL, making it easy to get back there at a moment's notice.
Alternatively, the Apple Support app will show you resources for your specific devices and lets you handle all your issues in a native environment.
This shortcut Open Apple Support app takes you to the app whenever you want to get help directly with a product — you can actually dictate into the app and it'll guide you toward the right solution.
When trying to find information about problems with Apple products, most people probably Google search for their result and find results from Apple's Knowledge Base in the results.
With our Search Apple Support shortcut, you can query this resource directly and type your search in the prompt, then be taken to Apple's search results online.
Get direct support
If you find you can't solve the problem on your own, it's worth trying to get direct help from Apple, either in-person or over the phone.
If you still can't solve your problem, this shortcut Make a Genius Bar reservation uses the Get Support webpage that Apple redirects most resources to online and opens it directly, letting users find and book a Genius Bar reservation at the closest Apple Store.
Users will have to navigate through to their specific product, but then they'll be able to get help quickly and move on with their day.
As an alternative to visiting in-person, Apple's phone support teams can also help you diagnose and solve problems remotely.
These two shortcuts Call Apple Support and Call AppleCare uses the two numbers provided by Apple and immediately places a call so that you can speak to someone directly and try to figure out what's going wrong and how to fix it.
Find more resources
Finally, Apple has spent the last five years or so building out their social media presence for Apple Support on both Twitter and YouTube — both platforms are full of short-form explainers that use simple language and clear visuals to walk users through how to use specific features of Apple's OSes.
Here are two shortcuts to explore more of what they've shared — Open Apple Support on Twitter and Open Apple Support on YouTube — try jumping in on your favorite iPad and learn at your own pace.
Different Shortcuts for your solution
Together, this set of Apple Support shortcuts should give you everything you need to interact with Apple Support when needed.
I recommend placing a Large widget set to a Shortcuts folder for these shortcuts and putting in the Today View of the Notification Center (the widgets area to the left) — that way you can always get help just one swipe away from the Home/Lock Screen.
Master your iPhone in minutes
iMore offers spot-on advice and guidance from our team of experts, with decades of Apple device experience to lean on. Learn more with iMore!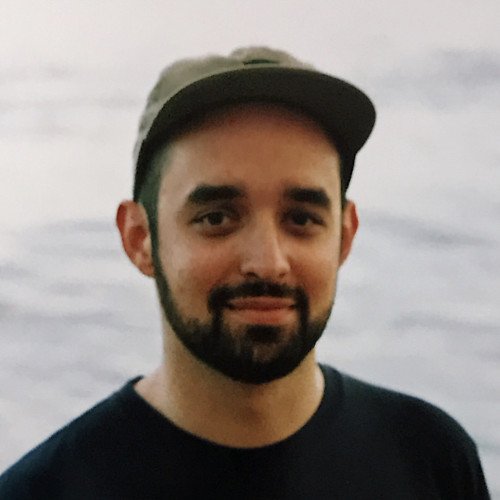 Matthew Cassinelli is a writer, podcaster, video producer, and Shortcuts creator. After working on the Workflow app before it was acquired by Apple and turned into Shortcuts, Matthew now shares about how to use Shortcuts and how to get things done with Apple technology.
On his personal website MatthewCassinelli.com, Matthew has shared hundreds & hundreds of shortcuts that anyone can download, plus runs a membership program for more advanced Shortcuts users. He also publishes a weekly newsletter called "What's New in Shortcuts."