The DigiNest Pro is a heavy-duty charger with lots of ports, fast-charging functionality, and built-in safety features.
Pros
+

Desktop charging for 7 devices, including 3 AC outlets

+

Long, sturdy extension cord with organizer strap

+

On and off switch

+

Fast Gan II charging with built-in safety features
Cons
-

It's pretty hefty

-

Charging slows down when multiple devices are connected
You can always trust iMore. Our team of Apple experts have years of experience testing all kinds of tech and gadgets, so you can be sure our recommendations and criticisms are accurate and helpful. Find out more about how we test.
The more devices you use daily, the more ridiculous your charging situation can become. Especially if you have multiple monitors and a printer, you'll need AC ports along with the standard USB-C options. If your professional workspace is cluttered, a heavy-duty charging station will be required to juice up all those large and small electronics.
UGreen understands that professionals need more than just a couple of USB ports; its 100W DigiNest Pro features three AC outlets alongside three USB-C and one USB-A outlet. Altogether, that's a total of seven devices you can charge at once. The GaN II technology also provides fast charging for your best MacBook and mobile devices while staying cool and consistent. Although it's not the most compact desktop charging station, it is definitely the most robust and powerful I've used.
UGREEN DigiNest Pro Charging Station: Price and Availability
Although some UGreen products can be found at Walmart and Newegg, this one is only available at Amazon and the official UGreen website. At the writing of this article, the best deal you'll find is on Amazon, where the Diginest Pro is going for $90, a full $40 less than on UGreen. If a better deal comes along, we'll post it in the Deals section.
UGREEN DigiNest Pro Charging Station: A smarter power strip
A desktop charging station's obvious and most advantageous benefit is the ability to charge many devices at once. With this unit, you can do away with all the wall adapters and charging bricks. Just plug in all your cables to this one dock and keep everything charging in a more organized fashion. Since there are three AC outlets included, it also works to plug in larger electronics like printers and monitors. The long, sturdy cord makes it easy to thread through and plug into the wall behind your desk, so you only need one single outlet to charge all the devices.
If it's fast charging you want, the UGreen DigiNest does not disappoint. Two USB-C ports offer powerful 100-watt charging for any device, even MacBooks. It will charge up a MacBook Air to 50% in less than thirty minutes. It also charges the iPhone or iPad quite quickly, as long as you have just one device connected. Once you plug in everything at once, charging speeds may start to flag.
Despite the power of 100-watt fast charging, UGreen has incorporated some important safety features to prevent electrical mishaps. The GaN II charging technology keeps the charging station running cool and prevents overheating. The built-in eight-layer safety system offers grounded protection and prevents overload or overcurrents. Finally, I appreciate that there's an on-and-off switch included, like a standard power strip. This makes it easy to shut it off when I leave the house without worrying about unplugging the entire unit.
If you don't need a full six feet of cord to plug in, the cable comes with a handy little velcro strap to wrap around it and keep it organized. This would also make it easier to travel with the DigiNest power station, although it might be a little hefty to throw in a small purse or bag. This is an issue I'll revisit below, but I do like the little velcro strips that are included with all UGreen cables.
UGREEN DigiNest Pro Charging Station: A hefty brick
When you pack so much charging power into one brick, things can get a bit hefty. Although reasonably compact, the UGreen DigiNest Pro is surprisingly heavy at over 1.5 pounds. It also has a 6-foot-long cord that's thick and sturdy, which takes up more space than your standard cable. For this reason, I wouldn't want to put this charging station into a small bag or checked bag approaching the weight limit. It might be a good idea to take along, however, if you're a videographer or sound technician that needs a lot of charging power on the go.
Another minor drawback is that you can't seem to fast-charge multiple devices at once, as I mentioned previously. If I plug my laptop or mobile device into the power station one at a time, it charges as fast as any Apple fast-charging adapter. But once you start charging many devices at once, the charging speed seems to slow a bit to more of a standard rate.
UGREEN DigiNest Pro Charging Station: Competition
Desktop charging stations are pretty common, but there is a huge variety. A similar, if smaller, choice would be the Baseus 65W PowerCombo Charging Station that I reviewed for iMore previously. The Baseus PowerCombo is also a desktop charging dock with six ports instead of seven. This one has two USB-C, two USB-A, and two AC outlets.
While the Baseus has six ports, it doesn't charge quite as quickly with 65 watts of power instead of 100 watts. Unfortunately, this one does not have an on/off switch, which can be irritating because the bright power light is always on. It is more compact, however, for smaller desks, and it has a more attractive price point at only $60. You'll want to consider your desk space, power needs, and budget to choose between the two.
UGREEN DigiNest Pro Charging Station: Should you buy it?
You should buy this if...
You need a powerful charging dock for up to seven devices.
Fast charging is important to you.
Your desktop charging situation is getting messy.
You shouldn't buy this if...
You have very little desktop space.
You prefer a small travel charger.
Verdict
The UGREEN DigiNest Pro Charging Station is an excellent choice for any professional that needs to connect multiple devices to charge simultaneously, especially if you have several smaller mobile devices and larger computers, printers, and monitors. This is the organized charging solution for large cluttered desks that's powerful enough for up to seven devices.
Although this is not the smallest or lightest charging station, it is the heavy-duty choice you'll need if multiple AC outlets are needed alongside several USB-C ports. It might not be your favorite travel charger, but it is excellent for creators who need a powerful and smart alternative to a power strip to support tech equipment. Since it also has multiple safety features and an on-off switch, it adds safe convenience that you can count on to protect valuable devices.
---
UGREEN DigiNest Pro Charging Station
When a tiny power station isn't enough for your big charging needs, the UGREEN DigiNest Pro is powerful enough to support every electronic device you throw at it, large or small.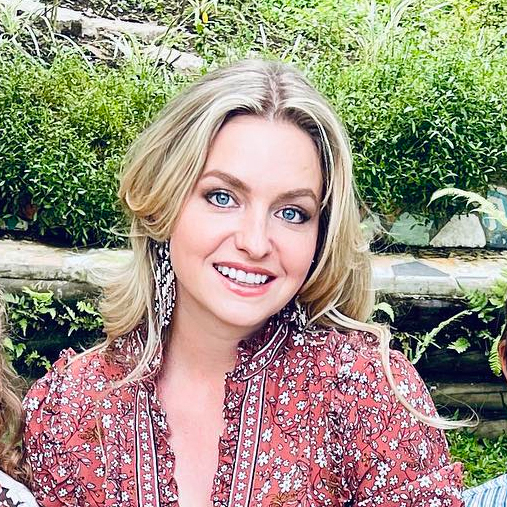 Jaclyn Kilani is a content writer at iMore. She's a longtime Apple addict with a flair for creating (written works, design, photos; you name it!) on her devices. Jaclyn has also worked in the marketing sector for over 16 years, dabbling in a bit of everything from writing to graphic design and digital marketing. In her heart of hearts, however, she is a born writer and an avid reader who adores everything about the written word. Someday she may even churn out a book or two.

Throughout her career, Jaclyn has also developed something of an addiction to all things Apple. Her professional and personal life is enhanced by an ever-growing collection of iPhones, iPads, MacBooks, Apple Watches, and even AirTags. Luckily, this expensive habit is of great use to her work at iMore, where she writes with authority on Apple products and the accessories that go with them.