Airbnb receives major update for iPhone and iPad, includes brand new look and more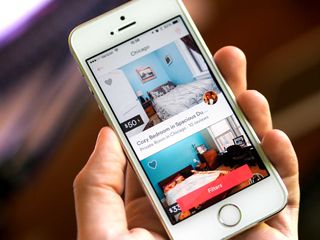 Airbnb has just picked up a huge update for their iOS apps. Hit up the Airbnb website and you'll notice the company has redesigned that as well. Both moves are part of a larger rebranding by the company that includes a new logo. Let's check out what's new with Airbnb for iOS.
Head to the iOS App Store and you'll find version 4 of Airbnb. Here's what is new in this update:
A new symbol designed to capture the spirit of our community and express what it means to belong anywhere
Richer colors and more vibrant photography inspired by Airbnb experiences all around the world
Booking trips, managing your listings, and other features continue to work the same way as before
New look and design
The updated iOS app now reflects changes made to the Airbnb website where an emphasis has been placed on bigger photos, clearer listing information, details about the neighborhood and more.
Download and update to the new Airbnb app for free on iOS and let us know what you think!
Where have you used Airbnb before? Sound off below.
Download Airbnb for iOS (opens in new tab)
Get the best of iMore in in your inbox, every day!
my best friend's mom got paid $14955 the previous week. she makes money on the internet and bought a $359800 condo. All she did was get fortunate and work up the guide exposed on this web page ,,,,,,,, ,,,,,,,, >>>>>>>>>➜➜➜➜➜➜➜
➜➜➜➜➜➜➜➜➜➜➜➜➜➜ WORKJURY.c­ℴ­m
Thank you for signing up to iMore. You will receive a verification email shortly.
There was a problem. Please refresh the page and try again.