The Status Between3 ANC are really good earbuds, with plenty of oomph where it counts. The case is a little big, the earphones a slightly funny shape, and the chrome a little grease-prone, but the feature set is solid and the price is pretty much spot on. They're not better than the AirPods Pro 2, but they're a great option if you want something without the Apple logo on the box.
Pros
+

They sound good — with a little work

+

It's a comfy pair of buds, with plenty of fit options

+

Good noise canceling
Cons
-

They are a little unwieldy

-

The sound needs to be customized to get the most out of them

-

The chrome gets mucky fast
You can always trust iMore. Our team of Apple experts have years of experience testing all kinds of tech and gadgets, so you can be sure our recommendations and criticisms are accurate and helpful. Find out more about how we test.
The world of in-ear noise-canceling headphones is a busy one, with massive brands often dominating the headlines with their offerings. That can make it more difficult for smaller names to find themselves room on product pages and best-of lists, which unfortunately leaves some wonderful nuggets of gold that should be high on your list of headphones you should consider.
One such pair of in-ear buds are these; the Status Between3 ANC. Status has not been around for a long time but has an extensive product lineup with some impressive entries, not least of all the Between ANC line. These are the latest buds to join the Status Ranks — let's see how they do.
Between3 ANC: Price and availability
The Between3 ANC can be grabbed for $199 — a price you'll notice that is lower than that of the AirPods Pro 2. While the noise canceling here isn't quite as good as that of the AirPods, the sound is better, so paying a little less feels pretty good. No, they're not quite as premium and they don't have that magic Apple pairing, but they're still a pretty good price in the space. It is sometimes possible to find the AirPods Pro 2 at a similar price as a part of a deal, but it's still worth keeping the Status buds in mind.
You can get them from most good retailers, including Amazon and Best Buy amongst others. The Status website is also a good place to pick them up, with fast delivery and sometimes some great deals during different times of the year.
A great passive seal
When I slipped them out of the box, I was immediately hit by their shape — there's not really anything out there that looks like the Between3 ANC. The bit that sits in your ear is covered with silicon, and the silicon ear tip itself feels further out from the main unit a little more than you might expect.
Get them in your ears, however, and you'll soon find that the weird shape is there to make them more comfortable when you're wearing them. That silicon 'wing', as Status calls it, cushions your ear to the bud, while the ear tip sits a little further into the ear to make for an excellent passive seal.
Status Between3 ANC specs
Type: In-ear wireless
ANC: Yes
Battery life: 12 Hours in buds, up to 36 from case
Colors: Black and Ivory
Frequency range: 5hz-25000hz
Bluetooth version: 5.2
Waterproof: IPX-5
App: Status Between3 ANC for iPhone
While it makes the buds quite large, it all adds up to make for a more comfortable all-day-wear experience and one that is able to seal out more noise even when the ANC is turned off. It's almost like a decent pair of earplugs with sound gear inside, and it gives the headphones a solid base for the noise-canceling tech.
The active noise canceling that layers into that passive seal is fine. It works. It's enhanced massively by the seal, and without it, it would be nowhere near as good as it is, but it does what it says on the tin — it blocks noise. A busy office has all the bite taken out of it, train journeys become quieter, and a walk in a city is a whole lot less stressful. But that seal does make you wonder — how good could they be?
Imagine that the noise canceling was excellent so that in addition to the incredible seal it would make the outside world almost inaudible. Noise-canceling could be even better than the AirPods Pro 2, the current champion — now that would be cool.
Impressive fidelity
The highlight of the buds is the sound profile, thanks to Status' use of a triple-driver setup. There's a great depth of sound here, albeit one that you'll have to play around with in various settings and fits to make sure you get it just right.
Playing with the simple EQ settings pane in the Status Between3 app allows for some great adjustment to the sound so that you can really dial it in, although, for those unfamiliar with a graphic equalizer, there are some good presets to choose from.
Personally, I'd recommend the 'Original Between Pro' sound profile; the other two, Status Signature and Status Audiophile are lacking in the lower frequencies.
Fit is also important to the sound here, and getting it right is a little tricky. You're going to want to try out pretty much all the silicon options in the box until you've found the exact match to your ear — and once you've sorted it, you'll be golden for the life of the earbuds.
After dialing in the sound of the buds, you'll be presented with some of the best-sounding in-ear buds south of $200. They're a dynamic listen, and one with plenty of oomph in the lower register. The highs are crisp, if occasionally a little sibilant, while the mids are exemplary. It's a very rounded signature and one that auditions very well.
70s throwback Elephant from Australia's Tame Impala impresses with thick fuzzy guitars, layered below clear and crisp vocals. The weaving bassline is chunky in all the right ways, and the whole experience feels a great deal more accomplished than the competition. There's perhaps something that makes the symbols feel slightly too detailed, but overall, it's a dynamic and engaging performance from the slightly larger buds.
Mogwai's Dry Fantasy is a twisting melodic piece, and the Status buds capture its simmering soundscape with unerring accuracy and grace. No one part of the track overpowers another, the headphones keeping up with the piece with remarkable articulation. Again, there's a little emphasis on the upper register, but it's a great representation of the track in the end.
Finally, U2's Vertigo is a slick rock track that showcases the soundstage and stereo separation of the Between3 ANC very well. Guitars pan from left to right, the drums sit directly in the center, and it feels, at times, like Bono is walking around the recording studio. It's not perfect; they are in-ear buds, and so soundstage is never going to be earth-shattering, but they still lend plenty of airiness to proceedings.
Hours of listening
The charging case that the buds come with is almost there. It gives plenty of battery life; a further 36 hours on top of the 12 hours that the buds provide, which is quite a bit more than some of their competitors. The case is, however, slightly cumbersome.
It's a great deal wider and longer than the AirPods Pro 2 case, and while that does allow for a bigger battery inside, it also means that slipping it into a pair of skinny jeans can be a little trickier than you might like. If they're going in a bag — no problem. Trousers, or those elusive skirts with pockets? More of an issue.
They do feel very well built though, and part of that is down to the size of the buds and the way that they're shaped. The case, while it's a little chunkier than you might like, feels like a small brick, and the metal hinge inspires great confidence in its ability to last a long time.
The buds themselves are also well made, with some lovely materials in their manufacture. The finishes are nice too — the onyx (or black, for those who aren't a fan of more creative color names) is matte and looks very classy, and ivory is a nice twist on the traditional white earbud.
I have just one complaint with the finish of the buds, and that is the small chromed part at the bottom of the stem(?) of each bud, and how it has a habit of getting a little bit gross after a while. It seems to suck up fingerprints and face grease from across the room around one millisecond after you've plucked them from the charging case, whether you've touched the chrome part or not.
In the grand scheme of things, it's not a massive issue, but it literally removes some of the luster of what is otherwise an excellent-looking and feeling pair of earbuds.
Status Between3 ANC: Competition
They're obviously squaring up pretty well to the AirPods Pro 2; they've got a similar feature set and a slightly lower price. They may not have quite the noise canceling performance as the Apple option, but the sound quality on offer here is far superior. And at $50 less, they're a great slightly cheaper option.
There are also options from other headphone makers as well; there's Sony's latest WF-1000XM5, but we're yet to test them. Reviews around the web are positive, however, so they might be a good option. Want to pay less? Take a look at the Denons noise-canceling earbuds — we loved how simple they were, and they remain a favorite at iMore.
Status Between3 ANC: Should you buy these?
You should buy these if:
You want some seriously impressive sound
You want something that looks a little different
You want some really comfy earbuds
You shouldn't buy these if:
You want a more compact case
You want the best noise-canceling
Status Between3 ANC: Verdict
If you've been looking to buy AirPods, you've likely already made your mind up. You want AirPods, and not much is going to sway you to something else, and that's ok — but there are some excellent options out there that should have your attention, and these are just those earbuds.
The Status Between3 is an attractive, well-made, and great-sounding pair of in-ear buds. You might not get the best noise canceling in the business, but they punch well above their weight in sound and features. A very, very tempting option indeed.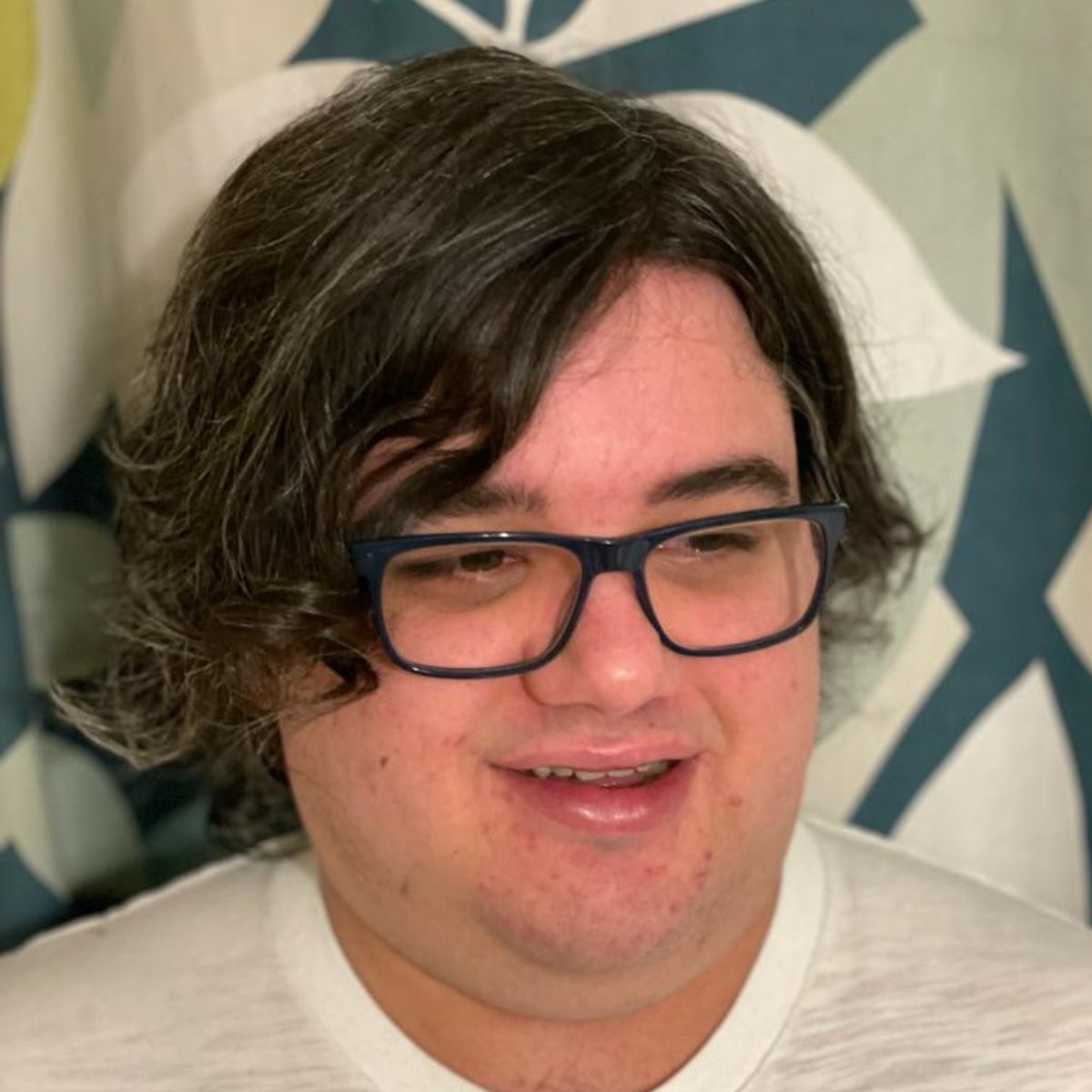 As iMore's Senior Staff writer, Tammy uses her background in audio and Masters in screenwriting to pen engaging product reviews and informative buying guides. The resident audiophile (or audio weirdo), she's got an eye for detail and a love of top-quality sound. Apple is her bread and butter, with attention on HomeKit and Apple iPhone and Mac hardware. You won't find her far away from a keyboard even outside of working at iMore – in her spare time, she spends her free time writing feature-length and TV screenplays. Also known to enjoy driving digital cars around virtual circuits, to varying degrees of success. Just don't ask her about AirPods Max - you probably won't like her answer.