Top 10 best alarm tones to make sure you wake up in the morning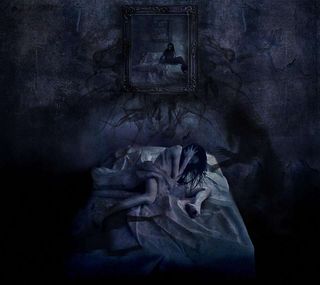 If you have ever found yourself pressing the snooze button too many times on your iPhone in the morning, then here are best alarm tones to ensure you get up right away. They're all YouTube clips, but you can easily sample sounds from youtube and turn them into custom tones all your own.
Jaws Theme. Not sure if this is actually the scariest sound in the world, but it will definitely make you decide pretty fast to get ready for work.
Big Bang Theory. Probably the scariest of them all. Howard's Mom can get anyone up.
-The Grudge. I didn't actually find this sound particularly scary but it seemed to frighten everyone else. You take a listen and let me know what you think.
Jokers Laugh, The Dark Knight. Eerie.
I did try the popular Friday the 13th theme three times but without the man in the Shatner mask chasing after you, the music ends up being more relaxing than terror-inducing. If you know of any other alarm tone that are guaranteed to get you out of bed and up to face the day, let us know in the comments below.
Image source: Wallpaper Dark Nightmare
Get the best of iMore in in your inbox, every day!
Senior Editor at iMore and a practicing therapist specializing in stress and anxiety. She speaks everywhere from conferences to corporations, co-host of Vector and Isometric podcasts, follow her on Twitter @Georgia_Dow and check out her series at anxiety-videos.com.
Oh no, why did I click this right before I go to bed.

Would be better if this blog post featured actual alarm sound effects that people spent time creating. To call it 'Best Alarm Tones' and then slap together a bunch of music excerpts is rather lazy -- gotta fill these pages somehow I guess... :-(

How do you actually turn these into a m4r to be used as a ringtone for an iOS device?

There is a tip link at the bottom to make them alarm tones for free. Please read all the article before you flame. ;)

Test Dept's Total State Machine. This is used as an intruder alarm in the movie Children of Men.

Honestly, I find that the default 'Alarm' tone to be super effective. No slow, build-up, just straight into it, lol.

For me the beginning of "Good Morning" by The Beatles does the trick.

I'm a heavy sleeper so I need sometime that's going to rattle the windows. I find Don Menza's "Time Check" played by the Buddy Rich Big Band works a treat. Nothing like eighteen guys giving it the Full Monty to get the juices flowing in the morning (although it tends to give the cat heart failure!)
=:~)

What no "Hello Zepp" from "Saw"? I am disappointed.

How about anything country or hip hop. Like nails on a chalkboard.

Doctorchas' suggestion of "Time Check" is interesting. My preferences run a bit differently.
1st choice: Overture to "Light Cavalry"; if you're not motivated to get moving after the first 60 seconds, you probably need a defibrillator.
2nd choice: "Born to Run". 'Nuff said.
Alternate: "William Tell Overture". About 1/3 of the way in if you need to kick-start the "fight or flight" instinct (don't worry, you'll recognize it). The grand 2nd half for anyone else. :)

Always thought Edith Piaf's "Non, Je Ne Regrette Rien" (the song used in Inception to signal them to wake up" would be perfect for an alarm tone. Suprised that hasn't surfaced in the Ringtone section of iTunes.

Link to Youtube videos and a guide to make your own sounds? Epic fail. The topic for this article is so incorrect.

Music Will Change... Foreverwww.musicwillchangeforever.com

Is it me or are there only 7 items in this Top 10?

Haha i've definitley seen stranger animals than that. Much much stranger.

hi!,I love your writing so so much! share we be in contact more approximately your post on AOL? I need an expert on this area to resolve my problem. Maybe that is you! Looking ahead to see you.

On your android use this. https://www.imore.com/e?link=https2F2Flinks%2F1...
Thank you for signing up to iMore. You will receive a verification email shortly.
There was a problem. Please refresh the page and try again.