Animal Crossing: New Horizons — Kapp'n & Boat Tours guide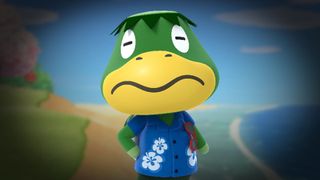 (Image credit: iMore)
It's time for Animal Crossing: New Horizons fans to get excited. Nintendo announced during the September 2021 Nintendo Direct that changes were on the way and then teased the arrival of two long-awaited NPCs: Brewster and Kapp'n. Well, the wait is over! These two fan-favorites are here in the last major free update.
So, hop on board as we explore who Kapp'n is and what impact he could have on New Horizons.
Who is Kapp'n?
Those familiar with the series will instantly recognize this green sea turtle. Kapp'n has a distinctive character design, from his crinkly mouth to the bald spot on his head. Sporting a green shell and a heavy accent akin to pirates or an ol' salt of the sea sailor, he is an equal mix of creepy and codger. Oh, and don't forget about all the sea shanties he sings!
Fun fact: Kapp'n is loosely based on a Japanese mythological creature called the Kappa. Kappas are mischievous, reptilian river demons known for taking children unless you gift them with cucumbers. While he may not be as nefarious as his namesake, he does love cucumbers. He also takes on the role of a ferryman of sorts, transporting players in several Animal Crossing titles. He drives taxies, rowboats, buses, and more, and usually sings as the new scenes load.
His costume changes depending on which game you're playing, but he's been seen in a bus driver uniform and a more relaxed flower-print button-down. And he has his own amiibo, though it's not super rare.
Kapp'n has worn many hats over his Animal Crossing tenure, but he mostly does the same thing. He transports the player between loading screens and gets them where they need to go. He'll sing, make inappropriate comments, and get you there safely.
Kapp'n in Animal Crossing: New Horizons
With the new update, Kapp'n is back doing what he loves best: Boat Tours! Players can find Kapp'n chilling in his boat right on the pier. Any time you want to head out on the open sea, Kapp'n will take you to mysterious islands, much like the Dodo Airlines Mystery Tours. Planes can't access these new islands, so the only way to go is by boat.
For a small fee of 1,000 Nook Miles, not Bells, Kapp'n will take you to a random island where you can find rare plants, dig up gyroids, and explore uncharted territories. And Kapp'n will sing all the way! Oh, and you can clap along if you'd like.
Also, you'll need to head out on an island tour if you plan to find Brewster. These island tours are much like the Mystery Island Tours. You pay Kapp'n his fee, and he'll whisk you off to an island. It should be noted that this is the only way to find gyroids. While on a tour, you can dig up gyroid fragments, which you can then bring back and plant on your island. After enough nurturing, they will grow!
Aside from finding new foliage and gyroids, players can experience different seasons, weather, and even times of day. So, each island will have a bit of variety, so it's not the same old island with a chance of bamboo. If you're a gyroid collector, it's definitely worth the 1000 miles!
All aboard!
The wait is over! So, you and Kapp'n can take to the seas once more! However, this is the last big free update from Nintendo. The last big update will be paid DLC, Happy Home Paradise DLC, so unless there are a few small tweaks, this is it for New Horizons. Still, now that he's here, it's time to see what the big 'ol blue has to offer. Happy sailing!
An ol' sea turtle
For Wii U

A cute and fun amiibo, the Kapp'n is always ready to take you where you need to go.
Master your iPhone in minutes
iMore offers spot-on advice and guidance from our team of experts, with decades of Apple device experience to lean on. Learn more with iMore!
Sara is the Freelance Coordinator, writer, and editor at iMore. When not editing or writing away, she's glued to her Nintendo Switch, Xbox, or PS5, though she's a retro gamer at heart.