Apple to allow App Store rentals in iTunes?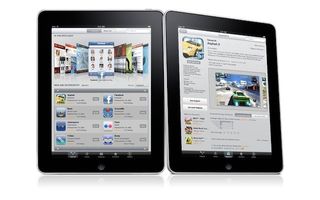 The Tech Erra points to a snippet of code discovered in iTunes 10.5 beta 9 indicating that Apple may begin allowing App Store app rentals.
This either suggests iOS users could finally have the ability to play around with an app before deciding to purchase, or someone just got sloppy with some strings.
Personally, I've desired some type of demo capability in my iPhone ever since Apple debuted the App Store in 2008. A "try before you buy" approach could mean more sales for developers and a more pleasurable experience for users. But rental? How much would it cost to "rent" an app, and for how long? 15 cents for 24 hours as opposed to a full 99 cent purchase? Seems a bit awkward..
Source: The Tech Erra via AppAdvice
Get the best of iMore in your inbox, every day!
Andrew Wray is a Salt Lake City, Utah based writer who focuses on news, how-tos, and jailbreak. Andrew also enjoys running, spending time with his daughter, and jamming out on his guitar. He works in a management position for Unisys Technical Services, a subsidiary of Unisys Corporation.
apple is late with everything like seriously

So when it comes to app rentals, who are you comparing Apple to?
Also, I thought you already left to go to Android.....?
Also, I'll still be waiting when you come back, to wipe the tears from your eyes. Then you will have to eat an apple everyday for one year...
Serious... 0_0

may be referring to the app demo option.. just sayin'

Yeah, but I also see this one. This is probably just a mistake.
"511.036" = "Voice memos are automatically removed from your iTunes library at the end of the rental period.";

Don't think in terms of a 15 cent rental on a 99 cent app -- think of how this would work to give Apple a cut of app subscriptions, particularly Software as a Service packages.
The Software as a Service market is about a $10 billion market. One reason SaaS providers have not flocked to iPads in a big way is because SaaS packages are typically sold as part of an ongoing subscription, on a headcount basis. Because they can't price iOS apps this way, some providers (e.g. SAP) have free iOS apps as an add-on to an existing subscription, but they are more a cost of doing business than a profit center themselves.
This rental period, combined with Apple's rather draconian subscription changes this past spring, could enable the SAPs of the world to start developing -- and charging for -- native iOS apps according to their normal pricing structures, if they so choose.
While giving a 30% cut to Apple, of course.

Or it'll backfire and push HTML5 to the forefront and severally hurt Apple's attempt to try to grab a cut of the profits of the SaaS providers.

Could be...there are certainly a lot of SaaS offerings out there that would be just as well served by a webapp.

Take Secret Photos Using Your iPhone Camera >> http://j.mp/rkeHVT