Apple could ditch mechanical switches for its future MacBook keyboards in favor of light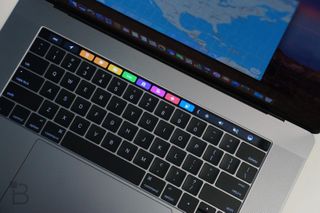 What you need to know
Apple filed a new patent that could change its MacBook keyboards in a big way.
Instead of using mechanical switches, Apple's keyboards would use light to detect pressing.
The name of the patent is "Optical Keyboard."
Apple has a sordid track record with keyboards. Pre-2016, barely anybody complained about the keyboards found in its MacBooks. But since it moved to the butterfly switches, everything went down in the dumps. Apple is already prepared to go back to scissor switches for its next refresh, but down the line, it could ditch mechanical switches entirely.
First spotted by AppleInsider, a new patent published by the U.S. Patent and Trademark Office suggests Apple is considering light to detect key presses.
The patent is called "Optical Keyboard:"
Essentially, the passage of light will be used to detect the input of a press. We've seen other mechanical keyboards use lasers to detect presses at a much faster rate, and Apple is taking that principal idea but implementing it for a regular keyboard on a notebook.
Apple continuously files patents to the USPTO, most of which don't make it to production. It is fun to see some of the ideas Apple is toying around as it keeps future generations of its products in mind.
Thank you for signing up to iMore. You will receive a verification email shortly.
There was a problem. Please refresh the page and try again.