Siri Speaker Apple home hub rumor roundup: Everything you need to know!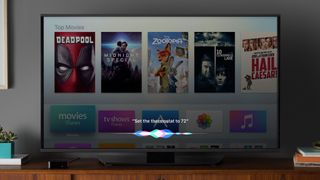 May 31, 2017: Siri Speaker could be 'one more thing' at WWDC 2017
Apple could have the Siri Speaker, or whatever the company calls its home hub, ready to show off as soon as the WWDC 2017 keynote on June 5, 2017.
Mark Gurman and Alex Webb, writing for Bloomberg:
Apple can offer differentiated experiences through hardware, software, and services. AirPods is a great example of this, as it combines the W1 wireless chipset, sensors, iOS and macOS pairing, and Siri voice control, into one cutting-edge product.
Better sound, especially surround sound, would be a good way to differentiate Siri Speaker hardware from Amazon and Google hubs. A new SiriKit, HomeKit, and more would be good ways to round out the software and services.
We'll find out just how ready Apple is with its new home hub next week.
<name="gadgets360">
May 6, 2017: Phil Schiller on why screens make for better voice assistants
While on tour meeting with app developers worldwide, Apple's senior vice president of marketing spoke about Echo and Echo-style home hubs with Gadgets 360:
Apple spends a lot of time working on the interactivity models for Siri, and how much affordance and verbosity needs to be given when users can see the screen compared to when their eyes need to be on the road or elsewhere.
CarPlay, for example, weighs differently than Siri when activated by button press, which weighs differently than Siri when activated by voice prompt from, potentially, across the room.
With rumors of Amazon making a version of Echo with a screen, Apple's views on how best to supplement voice response neither confirm nor rule out a home hub protect. But they do help set expectations.
May 1, 2017: Six to five and pick'em we'll see the Apple Home hub at WWDC 2017
Financial analysts and supply-chain stalwart Ming Chi-Kuo thinks we could see the Apple Home Hub get introduced as soon as WWDC 2017, scheduled for June in San Jose.
MacRumors shares the note:
A WWDC announcement could make sense if there are substantial updates to SiriKit and HomeKit, Apple's voice assistant and home automation frameworks. Similar to iPad being announced in January of 2010, several months before shipping, it would give developers time to prepare apps and experiences, so the device launch is more compelling than a simple extension of existing services.
Of course, 50/50 odds are usually the type only weather people and gamblers can get away with. So, believe nothing until Apple actually shows it off on stage.
April 27, 2017: Apple finalizing designs for home hub
Sonny Dickson, who made his name leaking iPhone prototypes from the Chinese supply lines, tweeted that the Apple home hub is nearing final design:
Apple is currently finalising designs for their Alexa competitor, expected to be marketed as a Siri/AirPlay device.Apple is currently finalising designs for their Alexa competitor, expected to be marketed as a Siri/AirPlay device.— Sonny Dickson (@SonnyDickson) April 27, 2017April 27, 2017
More claims from @SonnyDickson on Apple's Alexa competitor:
- Think Mac Pro style.
- Same style UE boom mesh.
- Possible release WWDC.
2/2More claims from @SonnyDickson on Apple's Alexa competitor:
- Think Mac Pro style.
- Same style UE boom mesh.
- Possible release WWDC.
2/2— Jen Ryall (@jennijenni) April 28, 2017April 28, 2017
Apple TV already has both AirPlay and Siri, as well as HomeKit support, so what differentiates this product from the current Apple TV — or next generation Apple TV 4K supposedly also in the works — is unclear.
September 29, 2016: Apple stepping up plans for smart home hub
Mark Gurman and Ian King, writing for Bloomberg:
Here's the challenge, and why I think we haven't seen an Apple home hub ship already: An iPhone is a personal device. So is an iPad, the way it's currently set up. An Apple Home hub, much like an Apple TV, would be a communal device. That's why Apple TV doesn't have many of these features already. Apple obviously has the technology, but there's a big philosophical question they believe needs answering before rolling it out.
More on that below.
Apple Home Hub: What is it and will we ever see it?
Apple Home Hub is a generic name for a connected voice assistant and speaker system rumored to be under development by Apple to compete with the likes of Amazon's Echo and Google's Home.
But, as is typical with Apple, there could be more to the product than just a category-filler.
Apple home hub vs. Amazon Alexa Echo vs. Google Home
From the moment Amazon launched Echo, it's Alexa voice-powered home hub, people have been asking where Apple and Siri were in the living room. The answer, so far, has been Apple TV, but as a very different type of device. When Google launched Google Home, interest in a possible Apple home hub intensified again.
Apple has also had a difference in philosophy. Where Amazon focused exclusively on the living room, initially in one language and one country — English in the U.S. — Apple put Siri on every device, in dozens of countries and over a score of languages. Similarly, Alexa began third party integrations early and quickly where SiriKit is just in its first year and for just a handful of domains.
In other words, Echo kills when you're in your living room in New York. It's useless when you're down the block, across town, or around the world. Conversely, Siri can go with you everywhere, but it's even-odds it'll work at any given time.
An Apple hub, it's hoped, would bring the same level of home experience to Siri that Alexa has enjoyed for years.
Apple home hub as multi-personal assistant
On an iPhone, saying "Hey Siri, read my texts!" results in your texts being read. On an Apple TV or Home hub, saying "Hey Siri, read my texts!" results in whose texts being read... and to whom? Do you get to access to your parents' or children's' data? Your spouses or siblings? Your roommate or host?
Apple TV can already be logged into multiple Apple IDs, but tvOS hasn't made any of them available to Siri or even for messages or mail apps on the device. Because, privacy.
Similar to the path Apple took with Siri apps, where they tried to go deep instead of broad, and ensure domains and intents could handle a robust set of languages and sentence structures, bringing full-on Siri to the Home requires a lot of care and consideration.
That's especially true given Apple's very public, very high-level stance on privacy. Always listening microphones and always watching cameras are amazing for beam forming and target locking, but have profound ramifications for privacy.
As does making Siri truly multi-user.
Voice ID and pass phrases, facial recognition and body analysis, and all sorts of other authentication systems work great in the movies, but in the real-world living room? Apple won't even let Siri on Apple TV unlock your door or open your garage right now because the Siri remote can't authenticate the request the way Touch ID or the heart-rate monitor on iPhone, iPad, or Apple Watch can.
More than whether or not Apple will extend Apple TV or AirPort Extreme, or release Apple Speakers or a standalone Apple Home hub, how the company solves for multi-user and privacy is going to be fascinating to watch.
And likely require a whole lot of that Apple "magic".
Apple home hub as iCloud intermediator
macOS server does a variety of amazing things, including automagically caching iCloud backups and software updates for all the Mac, iPhone, iPad, Apple Watch, and Apple TV devices in the household. It could also work with technologies like on-demand resources, pre-fetching them a stage before so they're ready and instantly available exactly when you need them.
Your Apple home hub wish-list?
The best thing about unannounced, potentially never-announced products is that they're wide open. We can imagine them to be anything we want them to be. So, what would you like to see from an Apple home hub?
Master your iPhone in minutes
iMore offers spot-on advice and guidance from our team of experts, with decades of Apple device experience to lean on. Learn more with iMore!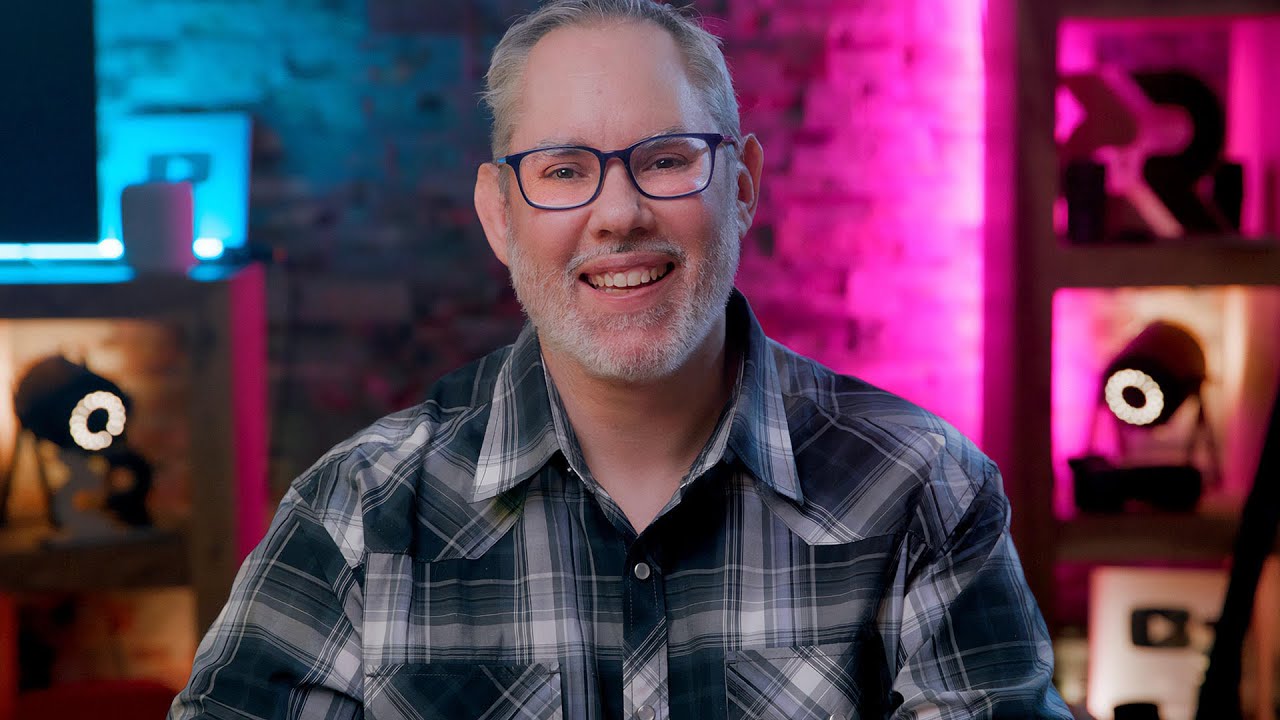 Rene Ritchie is one of the most respected Apple analysts in the business, reaching a combined audience of over 40 million readers a month. His YouTube channel, Vector, has over 90 thousand subscribers and 14 million views and his podcasts, including Debug, have been downloaded over 20 million times. He also regularly co-hosts MacBreak Weekly for the TWiT network and co-hosted CES Live! and Talk Mobile. Based in Montreal, Rene is a former director of product marketing, web developer, and graphic designer. He's authored several books and appeared on numerous television and radio segments to discuss Apple and the technology industry. When not working, he likes to cook, grapple, and spend time with his friends and family.