Apple patches iOS 13 security bug for third-party keyboards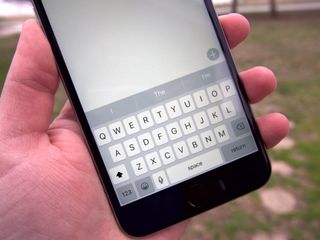 What you need to know
Apple has patched a security issue with third-party keyboards.
The fix is available in iOS 13.1.1.
iOs 13.1.1 also introduces fixes for issues that impact battery drain and restoring from backup.
Earlier this week, Apple acknowledged a bug in iOS 13 that allowed third-party keyboards to gain full access to a device even without users permission. Now, thanks to iOS 13.1.1, that bug has been patched.
That's good news for iOS 13 users who prefer to use a third-party keyboard such as Gboard.
Here's what Apple previously said about the bug:
Since iOS 13's initial release on September 19, Apple has released a few different updates to address bugs and other issues. First, the company rolled out iOS 13.1, which features several new features, and now iOS 13.1.1 is out just days later.
It hasn't been the smoothest launch for iOS 13, so it's likely we'll see even more complementary updates in the coming weeks.
Well with the native keyboard now having swipe, there's absolutely no need for another keyboard especially looking at the fact that on iPhone we still don't get multifunction keys feature anyway. I don't know why?

What do you mean by multifunction keys? And there's still plenty of reasons to have a custom keyboard, such as a different design, another typing mechanic other than swipe/normal typing, phonetic keyboards for languages Apple doesn't support, the list goes on
Get the best of iMore in in your inbox, every day!
Thank you for signing up to iMore. You will receive a verification email shortly.
There was a problem. Please refresh the page and try again.