Apple reportedly set to pay $53 million in iPhone warranty settlement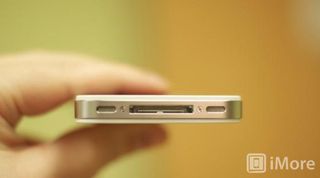 Apple has reportedly agreed to pay out $53M in regards to a settlement agreement concerning iPhone warranties. The basis was that Apple turned away customers under their one year and extended two year warranties for iPhone defects. Apple's old liquid damage policy stated that if one of the sensors were turned pink or red, Apple had the right to void warranty claims for any reason. Since, the policy has been changed. Wired's David Kravet writes:
Users involved in the suit claim that Apple turned away warranty claims due to one of the liquid sensors being activated, even if the issue has nothing to do with liquid damage and was a physical defect. Those of us who have went through several iPhones or iPods in past years know how prone to hardware failure they can be, particularly the Home button. Apple's liquid damage policy left a lot of users with no solution when Apple would void their warranty due to liquid damage. For many users, using their iPhone or iPod on a docking unit while in the shower may not be uncommon, and according to 3M, the humidity could cause the sensor to go off as well. Users that live in particularly humid climates could have also been subject to the same situation.
Apple then changed their warranty policy and stated that only one triggered sensor was acceptable. On most Apple devices, there are at least three to four liquid sensors with two always being viewable externally, the headphone jack and dock connector with others located internally typically on the logic board.
The settlement could leave owners with affected devices with $200 or more in their pockets. Did any of you own one of these devices and find your warranty voided due to a liquid sensor being triggered?
Get the best of iMore in in your inbox, every day!
iMore senior editor from 2011 to 2015.
I think they will or if have learned from this and I'm sure the are working or planning on new technology to better detect this types of issues. I had this happen with rain and luckily the guy gave me a break. Obviously there are many that were not so lucky with the warranty.

I went through quite a few iPods back in its heyday. I haven't had any problems with iPhones getting inadvertent water damage. Having said that watch it happen now... :/

I had a 3GS that I had to pay $199 to have replaced because they said it had water damage, I never dropped it in water but I did listen to music in the sauna.

I am SO paranoid of this happening I bought little rubber port covers for my phone, one for headset, one for battery charger. I put them in my husbands phone, my family's phones, and the iPads my husband, MIL and mom have.

Wow this is great news for us users. I haven't had any water related damage, but can't imagine been turned down any other warranty issue due to that pink/red spot, specially if I live in a humid place.

I had a warranty claim denied on a 3Gs because the sensor was pink... Had two days left on the warranty too!

I always wondered about this. Quite often I will set my phone on the bathroom counter while I have a shower. I bet the moisture sensor has gone off in my phone due to the humidity. Glad to know that I'll probably still be covered under warrantee.

I had the same problem but I didn't pay for another iPhone. Who is eligible for the 200? Is there anywhere I can get more info on this?

I also was turned down from a warranty repair due to the sensors indicating water damage. Whats the process by which we can get a credit?
Thank you for signing up to iMore. You will receive a verification email shortly.
There was a problem. Please refresh the page and try again.