Apple Posts New iPhone 3G Ads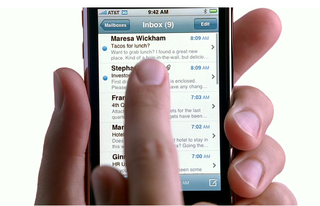 Apple has posted 3 new iPhone 3G ads. We've been seeing them on TV here and there (fast-forward-TiVo-style), but it's nice to see that Apple's posted them fully. Two of them focus on 3G speeds (with a tiny, gray "3G not available in all areas" at the end) and the third talks about "work" without specifically mentioning that it's discussion Exchange support. All in all, they're not all that compelling, truth be told, but "Unslow" at least falls in the iPhone commercial tradition of advertising-through-education: "What exactly is 3G?" It's fast, baby. It's also apparently GPS too, though again Apple doesn't specifically drop that apparently unhip series of letters in the commercial.
Check them out at Apple, here.
I noticed that in the business oriented TV ad, the email attachment being opened was a .zip file. Thought this was not supported as an attachment file type.
Thank you for signing up to iMore. You will receive a verification email shortly.
There was a problem. Please refresh the page and try again.