Apple releases iOS 6.0.2 software update, bug fixes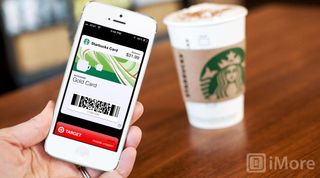 Apple has just pushed out iOS 6.0.2 for iPhone 5 and iPad mini, a minor bug-fix update to last fall's iOS 6 release. According to Apple (opens in new tab) it:
Sadly, we keep getting errors when trying to connect to Apple's over-the-air (OTA) software update service, so I can't see exactly what, if anything, is in yet it beyond that.
Go to Settings > General > Software Update on your iPhone 5 or iPad mini, and try your luck, and let us know what you get. You can also try tethering via USB to iTunes, though that's showing me iOS 6.0.1 still...
Hopefully everything will clear up over the next few minutes/hours.
Rene Ritchie is one of the most respected Apple analysts in the business, reaching a combined audience of over 40 million readers a month. His YouTube channel, Vector, has over 90 thousand subscribers and 14 million views and his podcasts, including Debug, have been downloaded over 20 million times. He also regularly co-hosts MacBreak Weekly for the TWiT network and co-hosted CES Live! and Talk Mobile. Based in Montreal, Rene is a former director of product marketing, web developer, and graphic designer. He's authored several books and appeared on numerous television and radio segments to discuss Apple and the technology industry. When not working, he likes to cook, grapple, and spend time with his friends and family.
Same problem in the Bay Area on AT&T - "Unable to Check for Update"

Same issue here in the Southeast

Same issue here at north east NYC area. AT&T is the carrier.

Canada - Rogers - same error

Update with link to Apple KB article: http://support.apple.com/kb/DL1621 It's iPhone 5 and iPad mini only, fixes Wi-Fi bug.

iPhone 5 here. No problems. U know the old saying : if its not broken, why... I will not update !!!!

I cannot do OTA either, trying to download the IPSW from cult of mac and see how it works. I have been having wifi issues, so hopefully this helps.

Same problem here in Garden Grove, CA on VZW.

Didn't try it OTA, but it's working fine via iTunes.

downloading the 6.02 update to my iPad Mini now, by wired connection. I think it works here in Wisconsin because we have the power of the Green Bay Packers that permeates the state, and makes everything great! Packer Power! (and now maybe wifi won't be so touchy with my Mini and phone....)

guess the Packers are spreading enough power - my phone still doesn't get the update

iOS 6.0.2 Software Update This update contains improvements and bug fixes, including: • Fixes a bug that could impact Wi-Fi For information on the security content of this update, please visit this website:
http://support.apple.com/kb/HT1222 the release notes :D

I restarted my iphone 5 and, the software update connected without errors. Downloading now.

Downloading OTA in South Jersey now. It's at "preparing update" stage.

Mines had no errors updated fast and easy sprint iPhone 5

DOING IT THROUGH iTUNES.... DOWNLOADING RIGHT NOW...

Worked for me. iPhone5 on Telus in Victoria BC.

Updated on Rogers with no issue.

Worked for me, everything seems ok afterwards. I noticed under 6.0.1 that the Wifi signal indicator was often inaccurate (showing low signal when I was in a good signal area). Hopefully that's fixed.

OTA updated my iP5 easily and quickly. I'm in the northeast.

Doing an OTA right now via Sprint on my iPhone 5 here in North East Ohio

So it is to fix Wifi issues...what were the issues? i have tried everything to make the wifi work (prior to this update)...now should i reset everything back the way i had it?

downloaded and installed no issues in roughly 10 minutes....AT&T iPhone 5

couldn't connect from iPad Mini Settings, okay on wired to ITunes, pending 7 minutes, go go go!

This didn't fix the volume bug with voice navigation in apple maps.

i was able to update OTA on my iPad mini, but had to tether my iPhone

No problem here in the SF area. Don't recall having any issues with Wi-Fi, but updated the iPhone 5 and iPad mini anyway.

I'm in NJ. Just saw this, went to check for the update on the iPhone 5, it was there and installed in less than 10 minutes. So far so good but we'll see if the wifi is more stable as I have had some stability issues with wifi connections.

Cincinnati and finished downloading and installing (thanks Starbucks wifi lol). Did notice my Verizon signal loaded instanteously....

It works perfectly on my iphone 5-uk

Need more Apple coverage? Head on over to http://apple24seven.com/

Upgraded without a hitch...ATT in NYC. WiFi seems to definitely be working much better. 2 bars instead of the 1 bar I usually got and holds the signal without dropping it.

Poland here, downloading fine.

OTA update easy peasy, no runs, drips or errors

downloaded fine here south of Boston, MA.

Hahahahaa. After downloading this, I couldn't connect to my home wifi network.
Reset my network settings, and now back to normal.
Normal being spotty wifi. I'm starting to think its my crappy cable company supplied router.
Thank you Rogers, for going with the lowest bidder.

Worked for me no problems. No problems after either. iOS 6 has been smooth as butter fore since I got my 5. Yay :)

OTA went smooth as silk here in Georgia on ATT. Installing and waiting on Iphone 5 to reboot. Never had any problem with this wonderful device but I am updating anyway.

Downloaded OTA and rebooted and connected to wifi. Do I still need to reset network connections?

Did OTA with Koodo in Toronto, Ontario.... Had no issues, it downloaded very fast and installed quick. Now let's hope the Wi-Fi issue is resolved and lets hope this fixes the battery issue most of us been facing since IOS 6.0.1

After installing the update my telephone sygnal status is showing way lower sygnal than before. I always had perfect tehephone sygnal strenth at work and in my home, and now I only have three-four bricks of sygnal. Anyone else experiencing that? Thank you.

I can update my iPhone 5. It use to not show up by cellular but I can see iOS 6.0.2 in my software update in my home wifi :)

Updated with my Verizon iPhone 5 with no problems

Thank goodness I can finally connect to wifi again, AT&T was about to get me again.

Same problem. I can not update the new IOS version. Quito - Ecuador

No problems updating OTA with iPhone 5 with Verizon in Texas.

I had no problem downloading OTA with my ATT iPhone 5 in Baton Rouge, LA. It also solved my problem. I traded in two iPhones because I could never get over 1 Mbps down and 2 Mbps up over my home wifi. I even upgraded my router to a netgear r6300. With this update, my speeds are now 16 Mbps down and 8.4 up.

Ran the OTA yesterday on wifi and everything is running good. I'm on Verizon if that helps.

No problems here in southern Ohio. downloaded it 1st try OTA, installed and now up and running. No real changes yet that I can see, but I've only had it for like 5 mins so far...

Mine downloaded fine once I was home on a wifi connection, downloaded, installed, and completed the update in ~ 5 minutes. You have to be on wifi, the update will not run on LTE because it's just over the file size limit.

Completed mine over the office wifi -no problems. <5 minutes

Fix Bugs (WiFI) and bring another bugs (batteries drain) :(

Got the OTA on my Mini a couple of days ago.. Even though I had no Wi-Fi issues with my Moto Router to begin with :-)

Went well for me here in Ahmedabad (India) ... 2 iPhone 5's updated within minutes. No error. Smooth sailing.

Worked perfectly for me in Houston, TX. Can't tell any difference, but it did the OTA update without a hitch!!
Thank you for signing up to iMore. You will receive a verification email shortly.
There was a problem. Please refresh the page and try again.