Apple starts removing apps that incentivize social sharing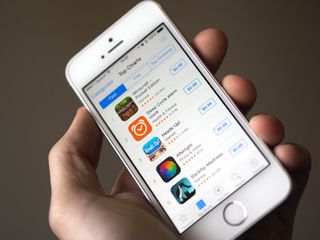 Apple has begun cracking down on apps that offer incentives to users for watching videos or sharing on social networks. The move is said to be a broader push to change how content discovery is handled in the App Store in iOS 8. Apple has outlined the following policy changes to reject several apps:
The new changes indicate that apps cannot incentivize social sharing for in-game rewards, a practice that is fairly widespread. Games like Candy Crush, for instance, lean heavily on Facebook sharing for in-game rewards or additional lives. In addition to social sharing, Apple is delisting apps that promote other apps. An anonymous developer forwarded a rejection email to TechCrunch which suggests that Apple will be looking to remove non-compliant apps retroactively:
With the redesigned App Store in iOS 8, users can find new content by trending keywords, category and subcategory, related search terms and more. What is obvious with moves like this is that Apple is trying to lock down on content discovery and making it easier for users to find apps from its own services. It is not clear as to what extent social sharing is permitted, but it is evident that Apple is cracking down on the more non-standard practices used by developers to monetize.
Source: TechCrunch
Get the best of iMore in in your inbox, every day!
The clumsiest man in tech.
I hope they don't make Candy Crush take away the Facebook sharing. I rely heavily on that to get tickets to advance levels. I only bug other Candy Crush users, and haven't gotten a complaint yet.

If this means I'll get spammed less I don't mind. I wonder what this will do to app economies though.

I need the Facebook log-in to keep Candy Crush Saga synced up between my iPhone and my iPad, so I don't have to repeat levels that I have already completed on either device.

Does this effectively ban apps that auto-open the App Store instead of just having an advertisement, because that upsets me more than anything else.

I hope so! I can't stand apps that do this.
Thank you for signing up to iMore. You will receive a verification email shortly.
There was a problem. Please refresh the page and try again.