iMore survey shows ultra-high levels of Apple Watch usage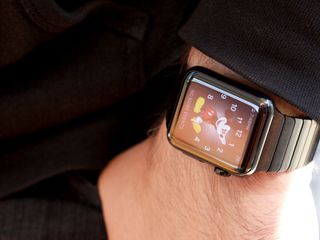 There's been a lot of debate over how well the Apple Watch is selling. That's to be expected. Apple not only launched a new product category but the category itself is still new. Even with hard numbers, there would be very little in the way of context to understand what they mean and that won't change for a year or more. That's why, for iMore's inaugural Apple Watch survey, we chose to focus on something else entirely—not how the Apple Watch is doing but what we're all are doing with it.
For two weeks in July we collected answers using Survey Monkey and over 8000 of you were kind enough to respond. Here's what you told us.
(opens in new tab)
Who's using the Apple Watch?
We asked some basic demographic information to get started. 11% identified as female, which is far less than the 36% that make up iMore's U.S. audience, according to Quantcast. 70% came from the U.S., which is more than the 50% Quantcast measures. So this survey skewed more towards males in the U.S. than our typical readership.
31% said they were in their 30s, compared to 22% in their 40s, 20% in their 20s, 12% in their 50s, 9% over 60, and 6% under the age of 20. The scale we used for age doesn't match the one Quantcast uses so a direct comparison there isn't possible. We'll correct that in a future survey.
Which Apple Watches are people using?
The Apple Watch was announced in September of 2014, shown off again in March of 2015, and shipped in April of 2015. Quantities were limited from the outset and some models, including the space black stainless steel and pink sport, took much longer to ship then others.
That said, 30% of our readers received their Apple Watch in June. 27% received it in April, 22% in May, and 20% in July. The vast majority of our readers, 80% in all, got 42 mm models. 20% got 38mm.
48% got space gray aluminum.
26% got polished stainless steel.
20% got silver aluminum.
4% got space black.
Below 1% got yellow gold.
Below 1% got rose gold.
While every Apple Watch came with a band, additional bands could also be bought separately. As with the Watches, some bands were more highly constrained than others. Modern buckles, for example, became available for individual purchase in August, after our survey ended. Space black link bracelets and Edition bands have not been made available for separate purchase.
88% own a sport band.
13% own a Milanese loop.
10% own a leather loop.
6% own a link bracelet.
6% own a classic buckle.
2% own a modern buckle accounted.
Apple made Watch bands easy to switch. 16% said they change the watch bands occasionally. 11% change weekly and 8%, daily. AppleCare was purchased by just over 40%.
How much do people use the Apple Watch?
The reason we didn't run a popularity or satisfaction survey is because iMore is frequented by Apple customers and people invested in the Apple ecosystem. Given that, a usage survey seemed ideally suited to our readership. Still, based on some of the media coverage, we weren't sure what kind of numbers we'd get. It turns out, we got high ones.
93% of those who took the iMore survey wear the Apple Watch 5 or more days a week. 95% wear their Apple Watch for 8 hours or more a day and 79% wear it for 12 hours or more a day. Next we asked which features are most important to our readers.
98% say notifications are the most important.
84% say timekeeping.
77% say health and fitness.
72% say communications.
44% say Apple Pay and Passbook.
42% say information lookup (calendar, maps, stocks, weather, etc.).
23% say remote control or home automation.
Since usage doesn't exist in a vacuum we did want to ask how well the major features were working for our readers. Reliability may be only one factor that determines usability, but it's an important one.
98% found notifications to be reliable.
90% found Move tracking to be reliable.
86% found Siri to be reliable.
84% found Exercise tracking to be reliable.
84% found Stand tracking to be reliable.
79% found Workout tracking to be reliable.
72% found app loading/updating to be reliable.
60% found Apple Pay to be reliable.
App performance is currently constrained by the Bluetooth and Wi-Fi connection that has to transfer processing and other logic between iPhone and Apple Watch. For Apple Pay, I wish that we'd broken out where reliability issues were occurring, on-device or with the NFC terminals at retail. Likewise, what issues were being experienced in Workouts.
The Apple Watch includes a new interface paradigms in the digital crown and Force Touch, but also skews more towards Siri for voice control and dictation for text input than any previous Apple product. We were curious how that worked out in the real world.
99% use the Digital Crown, 82% use it daily, and 68% use it several times a day or more.
99% use Force Touch, 78% use it daily, and 31% use it several times a day or more.
95% use Siri, 50% use it daily, and 31% who use it several times a day or more.
88% use Dictation, 42% use it daily, and 26% use it several times a day or more.
The Digital Crown is primarily used to return to the clock face or home screen, to scroll through options, sometimes to zoom, and sometimes to commit changes. Force Touch is used to bring up contextual menus of important but non-critical options. Siri is used to retrieve information and perform actions. Dictation is used for speech-to-text.
Some of those are frequent and routine tasks. Others depend more on the context of use. I wish we'd asked how the navigation methods were being used—digital crown for returning to clock face vs. scrolling lists—so we could gain greater insight. We'll strive to include that in a future survey.
How do people keep time on the Apple Watch?
The Apple Watch isn't a watch the same way the iPhone is a phone. On the iPhone, the phone is just an app. On the Apple Watch, timekeeping is almost its own interface mode. That's an indicator of how important Apple thinks it is and what sort of primacy it requires on the wrist.
So, we wanted to find out not just how our readers kept time but how they customized their time-keeping. Almost 37% change their clock face weekly. 18% change monthly, and 13% change daily.
56% use the Modular clock face at least occasionally.
55%use the Utility clock face.
21% use the Simple clock face.
19% use the Chronograph clock face.
18% use the Mickey Mouse clock face.
18% use the Color clock face.
13% use the Solar clock face.
12% use the Astronomy clock face.
10% use the Motion clock face.
7% use the X-Large clock face.
X-Large is also used for accessibility so it has importance beyond the raw number.
Most clock faces allow for complications and a few allow for several complications. Over 19% change their clock faces and/or complications either for weekends or for school, and 12% either for workouts or when at home.
81% use date.
78% use weather.
71% use activity.
60% use calendar.
54%, use battery.
18% use sunset/sunrise.
12% use moon-phase.
6% use stocks.
The Apple Watch also includes several other time keeping features. On iOS, they're all bundled together in the Clock app. On the Apple Watch, there are distinct Alarm, Timer, Stop Watch, and World clock apps.
80% use the Alarm app, 40% daily or more. 18% use the Alarm complication.
88% use the Timer, 27% daily or more. 22% use the Timer complication.
65% use the Stop Watch, 8% daily or more. 10% use the Stop Watch complication.
57% use the World Clock, 14% daily or more. 16% use the World Clock complication. 45% use the World Clock glance.
How do people stay connected with the Apple Watch?
Dick Tracy, James Bond, Michael Knight, and countless other sci-fi characters have made many of us long for the ability to use our watches as a communicator. That's why it's no surprise so many of us do. Likewise Messages.
Mail was more interesting because the current version of watch OS makes it read-only. (Sending mail is coming with watch OS 2 this fall.) Sketches, Taps, and Heartbeats only work with another Apple Watch owner, so with that in mind at least occasional usage still seems high.
91% take and make phone calls, 36% daily or more.
99% send and receive Messages, 84% daily or more.
86% read Mail, 59% daily or more.
51% send and receive Sketches, 10% daily or more.
58% send and receive Taps, 19% daily or more.
55% send and receive Heartbeats, 17% daily or more.
We didn't break out sending and receiving—how many people use the Apple Watch to handle incoming communications versus how many initiate communications. That's something I hope we can ask about in the future.
How do people keep informed with the Apple Watch?
The original PDAs were literally personal digital assistants meant to help with information management—namely our contacts, calendars, and the like. The iPhone added internet information to the mix, with widget-like apps to keep track of weather, stocks, and more. The Apple Watch carriers on many of these functions. Unlike the iPhone, however, the Apple Watch doesn't have a web browser or web rendering capabilities. That makes it dependent on apps as a front end for web data.
97% check the weather, 74% daily or more.
89% check Maps, 19% daily or more.
94% check theirs calendars, 64% daily or more.
41% check stocks, 15% daily or more.
How do people stay healthy and fit with their Apple Watches?
Quantified life in general and fitness trackers in particular have gained attention over recent years. Passive accountability has always been a strong motivator for some, but with the Apple Watch that accountability has also become active. We were curious how, if at all, this helped people change their behaviors.
For the Stand alert, we wanted to know if people used it, if they turned it off, or if they left it on but simply ignored it. (Like gym memberships, sometimes having is easier than using.)
25% stand up every time they get an alert.
46% stand up most of the time.
15% stand up some of the time or less.
14% turn them off.
1% leave them on but ignore them.
Getting 86% of people up and moving around, even some of the time, is terrific. Getting 71% up most of the time is beyond terrific.
The Apple Watch also tries to get owners to hit 30 minutes of brisk exercise a day. While the time doesn't change, getting your heart rate up and keeping it up for those 30 minutes is what counts.
38% achieve their exercise goal 5-7 days a week.
26% achieve it 3-4 days a week.
16% achieve it 1-2 days a week.
12% don't use it.
88% of people at least keeping aware of their activity is likewise heartening. 64% achieving their goal more than 3 times a week is inspiring.
Move goals, which counts calories burned, can be set and adjusted over time. Here the goal isn't to do strenuous exercise but just to keep moving.
52% achieve their move goal 5-7 days a week.
28% achieve it 3-4 days a week.
8% achieve it 1-2 days a week.
12% don't use it.
That's over 88% who monitor the move ring, and over 80% who achieve their calorie burning goals at least 3 days a week. I do wish we'd asked about general fitness levels and behavior as well, to try and get a better idea of what kind of changes, if any, took place with Apple Watch usage, but every survey is a balance of how much you can ask before people stop answering.
For the Workout app, we simply asked what types of workouts people were using. Since the Workout app has an "Other" category, we included it.
64% track outdoor walks
32% track outdoor runs.
38% track "other" workouts.
25% track indoor walks.
16% track indoor runs.
15 % track elliptical.
7% track stairs.
5% track rowing.
14% don't use it.
I hope we can explore "other" in more detail in the future to find out what kinds of workouts are being tracked that the Apple Watch doesn't already break out.
How do people use Passbook and Apple Pay on the Apple Watch?
Passbook, which will change names to Wallet as part of watchOS 2 this fall, collects together cards, tickets, and other passes, as well as credit and debit cards as part of Apple Pay. We wanted to know how our readers were using it.
48% use Passbook to pay for purchases at stores like Starbucks.
28% use it for boarding passes at airports and other travel stations.
22% for ticketing at movie theaters or other events.
36% don't use it.
Unlike Passbook, which can be used everywhere, Apple Pay has only been available in the U.S. since last October and in the U.K. since June. Availability also depends on the card issuer and the point of purchase. That made it tougher to ask about usage numbers.
32% use Apple Pay always, if available.
12% use it frequently, if available.
18% use it occasionally, if available.
12% don't use it, even if available.
21% can't use it because it's not available to them.
All told, that's 62% using Apple Pay at least occasionally or more on their Apple Watch.
How do people use notifications on the Apple Watch?
Convenience has often been cited as one of the primary reasons to use an Apple Watch, and notifications as one of the primary conveniences.
We weren't just curious about whether or not our readers use notifications, because we suspected they do in droves, but how they set up their notifications. Apple Watch allows for sound, haptic "taps", both, or neither.
99% use Messages alerts, 49% with sound and haptics, 2% just sound, 48% just haptics.
93% use Reminders alerts, 44% with sound and haptics, 3% just sound, 46% just haptics.
93% use Activity alerts, 44% with sounds and haptics, 2% ust sound, 48% just haptics.
91% use Calendar alerts, 41% with sound and haptics, 3% just sound, and 47% just haptics.
77% use Mail alerts, 35% with sound and haptics, 3% just sound, 40% just haptics.
We didn't ask, but it'd be interesting to see how many people leave on sound to make absolutely sure they don't miss an alert and how many go haptics-only to make notifications less obtrusive. Also, there's no built-in Reminders app on Apple Watch as there is on iOS and OS X, so notifications is the only way to stay on top of them unless and until your install an App Store app.
How do people use glances on the Apple Watch?
Notifications are bits of data that appear briefly, on top of any screen, to alert you to some bit of presumably important information. Glances are bits of data that persist in a defined space, waiting for you to seek them out.
Where notifications are push, glances are pull. That made for an interesting comparison. Glances can also be uninstalled, so we asked about that as well.
86% use the Activity glance , 63% daily or more. 7% don't use it, 7% uninstalled it.
86% use the Heartbeat glance, 36% daily or more. 9% don't use it, 4% uninstalled it.
85% use the Weather glance, 58% daily or more. 6% don't use it, 9% uninstalled it.
85% use the Battery glance, 48% daily or more. 10% don't use it, 5% uninstalled it.
82% use the Now Playing glance, 44%daily or more. 13% don't use it, 5% uninstalled it.
45% use the World Clock glance, 11.35% daily or more. 26% don't use it, 29% uninstalled it.
82% use the Calendar glance, 50% daily or more. 8% don't use it, 10% uninstalled it.
36% use the Stocks glance, 14% daily or more. 29% don't use it, 36% uninstalled it.
35% use the Maps glance, 11% daily or more. 15% don't use it, 20% uninstalled it.
We didn't ask about App Store glances in this survey but will in the future.
How do people use apps on the Apple Watch?
Apple Watch apps are currently extensions that have their interface on the Watch but their logic on the iPhone. Native apps will be coming with watchOS 2 this fall, but for now all processing needs to be done on the iPhone. That makes Apple Watch apps slower to load and prevents most functionality from working when disconnected from the iPhone.
Limited as they are, that didn't stop almost all Apple Watch owners from using them, and a majority from having under ten installed.
29% have 6-10 apps installed.
26% have 11-20 apps installed.
23% have 1-5 apps installed.
15% have 20 or more.
That means 94% of readers have App Store apps installed, 71% have more than 5 installed, and 42% have more than 10 installed. As developers get better at making apps specifically for the watch, and the apps themselves get better with watchOS 2 and subsequent versions, it'll be interesting to see how those numbers change.
When it comes to the type of apps being used usage varied. Since many types of apps fall into multiple categories, there's likely to be significant overlap. I wish we'd asked about occupations so we could provide better context around usage here as well. Business apps, for example, may not be used as much by the general population, but they're likely to be incredibly important to those in business.
74% use health and fitness apps with 34% using them daily or more. 24% don't use them.
72% use utilities with 19% using them daily or more. 25% don't use them.
69% use productivity apps with 26% using them daily or more. 27% don't use them.
66% use social networking apps with 25% using them daily or more. 31% don't use them.
63% use news apps with 24% using them daily or more. 34% don't use them.
60% use lifestyle apps with 14% using them daily or more. 38% don't use them.
46% use business apps with 13% using them daily or more. 50% don't use them.
40% use finance apps with 40% with 9% using them daily or more. 56% don't use them.
47% use food and drink apps with 7% using them daily. 49% don't use them.
56% use travel apps with 6% using them daily or more. 39% don't use them.
31% play games with 5% playing them daily or more. 65% don't play them.
Which apps are people using on the Apple Watch?
Instead of asking which five apps our readers had installed on their Apple Watches, we asked which were their favorite or most-used apps. The idea was to try to get to the apps that really resonated on the wrist.
10.79% Dark Sky
8.34% Overcast
8.28% Twitter
7.11% 1Password
7.09% Fantastical
6.49% Instagram
6.20% Shazam
4.41% Starbucks
3.47% Uber
3.41% MLB at Bat
3.33% Weather
3.22% ESPN
3.22% Philips Hue
3.20% Evernote
3.08% Calcbot
3.06% Omnifocus
2.60% Yelp
2.54% Nike+ Running
2.50% Deliveries
2.45% Runkeeper
2.43% MyFitnessPal
2.37% CNN
2.27% Clear
2.14% Mail
2.06% Swarm
2.02% New York Times
1.81% Wunderlist
1.77% Things
1.77% Workout
1.75% PCalc
1.68% Yahoo Weather
1.60% Strava
1.58% The Weather Channel
1.56% Weather Underground
1.54% BBC News
1.50% Spark
1.46% Ebay
1.46% Slack
1.31% Citymapper
1.27% Amazon
1.23% Authy
1.23% Due
1.10% Flipboard
1.04% Pandora
0.94% Twitterrific
0.92% MacID
0.92% Microsoft Outlook
0.92% Todoist
0.89% Timer
0.89% Withings
Which apps, not already on the Apple Watch, are people waiting for?
We also asked which five apps that aren't currently available for Apple Watch our readers are most looking forward to.
21.48% Facebook
9.50% Tweetbot
9.15% Whatsapp
7.48% Facebook Messenger
6.17% Nest
5.48% Reminders
4.89% Snapchat
4.62% Google Maps
4.62% Spotify
3.84% Notes
3.37% Find My Friends
3.37% Waze
2.86% Sonos
2.80% Podcasts
2.03% Youtube
1.85% Imore
1.82% Audible
1.79% Google Hangouts
1.67% Chase Bank
1.64% Microsoft Outlook
1.49% Fitbit
1.31% Downcast
1.28% Reeder
1.28% Wemo
1.25% Apple News
1.22% Gmail
1.19% Calculator
1.19% Find My Iphone
1.19% Google Search
1.13% Mailbox
1.13% Voice Memos
1.07% Bank Of America
1.01% Inbox By Gmail
0.95% Google Authenticator
0.92% Netflix
0.89% Wells Fargo
0.86% Anylist
0.86% Apple Music
0.83% Google Translate
0.83% Harmony Remote
0.83% Linkedin
0.80% Facetime
0.77% Safari
0.77% Xbox One Smartglass
0.71% Pocket Casts
0.69% Plex
0.69% Pocket
0.69% Vine
0.69% Weather Line
State of the Apple Watch
I expected high numbers for general usage on the Apple Watch but the numbers we saw, especially how much people are wearing it daily and hourly, were even higher than I expected. Notification, communication, and health and fitness are often cited as principle reasons people use their Apple Watch. The motivational aspects of the health and fitness apps, however, were impressive. We need to dig deeper into those and find out how much change affect it's having.
Some areas proved harder to measure than we anticipated. Areas like stocks reported low usage but that doesn't give a sense of how many people who consider Stocks important use them on Apple Watch. That's true of every category, but the smaller the niche, the more important it feels. That's especially true with apps as well. Likewise Apple Pay, given it's a feature not everyone can yet be used by everyone or everywhere. Getting more granular there would help break that out better.
Going forward watchOS 2 will offer substantial new functionality, including App Store complications, Time Travel, and most importantly, native apps. That could change several areas of usage so we'll run the survey again next quarter and see what's developed.
Thanks to everyone who took part. We very much look forward to continuing to share even more insight in the near future!
Rene Ritchie is one of the most respected Apple analysts in the business, reaching a combined audience of over 40 million readers a month. His YouTube channel, Vector, has over 90 thousand subscribers and 14 million views and his podcasts, including Debug, have been downloaded over 20 million times. He also regularly co-hosts MacBreak Weekly for the TWiT network and co-hosted CES Live! and Talk Mobile. Based in Montreal, Rene is a former director of product marketing, web developer, and graphic designer. He's authored several books and appeared on numerous television and radio segments to discuss Apple and the technology industry. When not working, he likes to cook, grapple, and spend time with his friends and family.
I think you're confusing "wearing" with usefulness. Not to say that the Apple Watch isn't useful, but wow, people who read a tech blog about Apple and also have an Apple Watch wear the Apple Watch most of the time? I think your numbers are a bit skewed. Posted via the iMore App for Android

Great, lets survey Android users in Android central on how they use the Apple watch.

It wasn't really the "about Apple" part that was important, to me it was the "Tech blog" part. What about average consumers who own one but still call it an "iWatch?" How do they use it? How often? How long? The results will be different for different interest levels in this sort of thing. Posted via the iMore App for Android

Going by this logic, only power users are going to read this blog anyway, so wont they find it useful to see how other power users are using the product? I am sure there are people who bought a top end smartphone and not taken a single photo with it. Infact every review on the internet about android phones are done by power users who change their phones every month or so. Also every positive comment on these phones comes from power users. I am sure 99% of the people who read these reviews and buy these phones are going to find it useless and overwhelming for their daily needs. If you are worried about power users misleading average consumers, I would recommend correcting the Android forums. Every statistician knows that surveys cannot be taken on its absolute values. They more point to the degree of success, potential usage, areas of improvement, etc. Human interpretation of the statistics is always very important than to take the stats by its face value. Intact Apple's biggest strength has been taking average people and gradually getting them to get more out of technology. This is a first gen product, with its first gen OS and this survey is incredibly valuable to Apple and power users who are going to read this blog anyway.

Horrible editorial. Posted via the Android iMore App!

Lol Posted via the iMore App for Android

If they don't come here to the tech blog because they are average "iWatch" users, HOW are you going to survey them??

Why do you have an iMore App on your Android phone? Are't you supposed to be reading Android related articles/pages? Does the small "i" didn't gave you a "ding!"? iMore are for Apple users. You can't find any Android realated articles here. You're on the wrong place my friend. Don't get confused.

Lame. Posted via the Android iMore App!

That doesn't make any sense to me. I read tech blogs, but I only wear things if they are useful - the Apple Watch is useful. I also have a Pebble Time, which I only wore a week before deciding it was not very useful, and stopped wearing it. It doesn't matter how much you like Apple or Tech - a Smart Watch is not something you are going to wear just because you "like tech".

Why not just survey Android Central and ask users how they use Android Wear? Posted via the iMore App for Android

That would be only slightly more useless.

Read the beginning of the article. Because we have a a lot of Apple users here, we asked how they were using the Apple Watch. So, the numbers aren't skewed, they're collected and presented in context.

The numbers are fine. Its the headline that is in question. Ultra high usage? We are on a tech blog site dedicated to apple. Of course those who take the survey are using the watch. Your always working overtime on Apples behalf. We get it, you love Apple, but try to maintain some credibility as a journalist.

The math don't work out on half of your reported statistics:
"31% play games with 5% playing them daily or more. 65% don't play them" 31+65=96%... what happened to remaining 4%? None of the reported app %s add up to 100%, they all add up to 96%.

My concern was that the survey (with a prize!) was only for those with watches. How many people gave bogus answers because it was the only way to get into the 'sweepstakes'?

Why would I want to read a survey from people that don't actually own the Watch. If I'm thinking about buying the watch I would want to know what current Watch owners think about it. Throw in non-watch owners and your probably going to get a heavily skewed survey against the device. What I'm findin is anything that is slightly positive about the Watch is immediately deemed to be biased. People said the same thing about that Wristly survey.

Given the number of desperate anti-apple people there are on internet blogs, chances are there were some bogus negative answers as well.
This problem is there with any survey on any product, more so on Apple products. But usually these wrong answers will balance themselves out.
That means we can't take each individual item in the survey based on its absolute value. Anybody who does any survey understands that we can't take absolute individual values because all surveys are a little skewed. But we could however understand the overall direction the survey is pointing to and Apple can use it to know which features to improve and what to add, to make the product better overall.

Yep. The issue here is that it's a self-selected group. For this to have statistical validity the survey needs to have been of a random sample of Watch owners and that's not even dealing with the issue of confirming whether or not the respondents here owned the Watch at all.

It's presented in context, so anyone who reads it should be crystal clear to anyone who reads it what they mean.

This survey is incredibly screwed toward heavy power users. No I don't have numbers, but I'm willing to bet a lot of my money that most Watch owners don't visit blogs and therefore did not take this survey.

Thank you for the insight, Captain Obvious.

Same thing with iPhone, Android phones and blackberrys. There is always a large group of people who don't use any of the features that their smart products offer.
But the important take away here is, people who do use smartphone features and are power users, find it incredibly useful for the most part and it is just a first gen product. Possibly the best first gen product, still running the first gen OS Apple has released. And that it is not the gimmicky product that many anti-Apple people pray it should be.

Seems like a non-statement. "Those who don't visit tech blogs didn't take the tech blog survey". ????
How would you conduct a survey of this product of those folks who don't come to the blog??

Don't see any big surprises here.

71% of people standup when notified?
91% of people take or make calls? This survey is less scientific than the Slice Data Rene rants against.

I ranted about how it was presented, not the data itself. We took extreme pains to present this in context, frame what it was, and then show the work.

Rene - Great survey and analysis. The Apple Watch was the catalyst that led to a complete change in lifestyle for me. I went from being stationary to running several miles a day (this past week, I hit a record 11,980 active calories and 117.32 miles). That wouldn't have happened without the watch and it's interesting to see how other users leverage its capabilities. Don't mind the haters...clearly they failed to read the preceding qualification/additional context provided for the results or perhaps they're just "peanut butter and jealous".

That you question those numbers at all for average people shows you have not used the Apple Watch for any length of time. I had zero plans to use any health features of the Apple Watch before I got one. I had planned to turn off the stand alert... but I ended up leaving it on and I do in fact stand up most times when notified - it's just a really good idea it turns out to take a small break at least once an hour. Everyone knows that intellectually but the watch really is helpful in reminding you, since it's so easy to lose track of time sitting and working on something. It makes you wonder if that's why people had hourly chimes on clocks in the distant past....

I have been using mine for about 30 days, really like it so far. Using the 42in black sport, got a cheaper knock off Milanese loop - magnetic 2nd band works pretty great for my 2nd band. The apps that I use the most are in the glances section, wishing more apps supported the glances, but I read somewhere that the limitation is 20. I use darksky, fantastical, espn, swapping between email apps - haven't found one that I really like yet, been going back and forth spark, cloudmagic and others, some news apps,etc. I think as time goes along I will use it for more things, waiting on Watch OS2, haven't signed up for the developers program yet.

Most shark attacks occur in shallow water...

The most dangerous shark in the world is the one biting you.

Okay, so this article and comments are all pretty much expected:
1. Apple Watch users that responded to Imore survey use the watch a lot. So basically super users like the watch.
2. People like to comment and complain on how inaccurate the article is. But there is some interesting tidbits in here about most used apps. As a person that does not own an apple watch, and wants one, but can't afford one, this information is somewhat helpful. I am concerned about what it would be the actual use and 'need'.

Why are iMore users "super users"? iMore is a lifestyle blog with a tech focus. It's not TechCrunch or some power user hardware blog. Of anywhere that has had Apple Watch surveys, iMore is the one I think of as having the least "tech" users. The way the numbers skew doesn't indicate "super user" but that the watch has use to people in everyday life - if you look at the features highly ranked, they are not heavily technical features but the kinds of features you could imaging most people using if they worked well. Like the stand numbers - that use may seem high at first, but the feature comes on by default. Anyone that finds them even slightly useful will just leave them on so high numbers are not surprising. Similarly taking calls on a watch may seem silly at first (it did to me) until you are at home cooking with hands coated in something and a call comes in... so handy to just answer on the watch. Again that just happens by default so if you are somewhere wearing a watch and a call comes in, it's just as easy to answer it on the watch as not and many people do not carry phones with them at home.

Interesting. So I could make the point that you are reinforcing my #2 point, that people like to complain with their comments. But if I read your comment correctly, it appears the issue is my definition of 'super user'? Right or wrong, I am making the assumption that 1. a small percentage of people who own a Awatch view/read iMore regularly. 2. an small subset of the small percentage took the time to complete survey. 3. those that did complete survey are most likely more passionate about apple products and Awatch. 4. Passionate people about apple products generally know more about them and use more of the features. 5. Small percentage of people that have product, knowing more about product, passionate about product, actually taking time to complete survey, = 'super user'. But my definition of SU is not in the traditional IT vein I guess. I guess I could have use the label, passionate apple user, that actually have Awatch, that took the time to complete survey. This is probably more accurate.

That is not more accurate because your assumptions are all based on the master assumption that iMore watch users are going to be using the Apple Watch in significantly different ways than the average Apple Watch user; that assumption is incorrect. My own daily use of an Apple Watch as someone who knows more about what it can do, does not differ noticeably from many people I know who own an Apple Watch and don't know everything it can do. That will probably change more with WatchOS2, but at the moment everyone is on a pretty level playing field of use. You don't have to be "familiar" with how the Apple Watch works to use the stand notices, because that happens out of the box. You don't have to be "familiar" or in love with Apple to take calls on the watch, because if you wear a watch all the time during the day (most do) and you get a call, the watch has a very prominent "answer call" button to press. It does not take much more than common sense to realize a poll of any number of people that have bought an Apple Watch would do both things in very high percentages, because they are handy and they happen without having to "know" anything. What you are also not factoring in is that many people will have bought Apple Watches after a try-on session at the store, where quite a lot of the features are explained. Again, even the average Apple Watch user will not have to be some kind of fanatic to know the Fitness app is there, most people would know that from a try-on session in a store. From my own use and the use of other Apple Watch owners I know (who mostly do not follow tech blogs) the numbers seem very realistic. I can understand after having a Pebble and tried a Samsung smart watch for a little while how the numbers could seem skewed to people who have not lived with an Apple Watch, but they are really not.

Am I really supposed to believe an apple-centric site telling me that everyone uses an apple product?

No, you are better of believing what Android, windows and blackberry forums say about apple products. You can even ask Samsung CEO for an opinion on buying an iPhone. As they are all very honest on their opinion on Apple products, you don't need to listen to anything from Apple's side to make an informed decision.

Everyone?? I think the survey shows HOW people use the Apple product, out of the sample set of those who own it. What's the issue??

If you read the article, it says this is how people on an Apple-centric site use their Apple products. Since we have a lot of hard core users, and since we framed it as a usage survey, that may be something interesting to people.

You're right.. the name iMore is for Apple product USERS. iMore doesn't tell people to use Apple products... they cater informations to Apple users, because WE (Apple users) are supposedly this page and any of the articles were made for.

I had the same 'use' and 'need' reservations as you before buying my Apple Watch. While it's true that the watch does little that can't be done on the iPhone itself, the most obvious benefit—at least for me—is the convenience it offers. Personally, I found the article both useful and informative.

I haven't got an iphone or an apple watch but found this article an interesting read. I have disagreed with a lot of Renes Switch to iphone articles but this a fascinating read with lots of stats and info. A good read :-)

Just to add why am I on an apple site ? Because I am interested in technology and and I am not an apple hater - I don't agree with everything they do but then again I don't like everything microsoft, facebook and google do.
Technology is interesting and these small time pieces more so :-)

great data and excellent presentation of it.

That's some serious leg hair with the kettle weight and the pink watch band. Unscientifically collected data is still interesting, especially the hyper-detailed list of apps, and the distribution of which watch they chose to buy. It seems I'm almost completely average in terms of my black sports band and lots of apps and standing when my thing tells me I should.

Excellent survey and post. I am right in the middle of those numbers, use the device mainly for health, and enjoy it a lot, though I'm sure looking forward to improvements in the apps.

Rene - You are obviously checking in and responding to the hard of thinking. Rather than just deleting them (as this would no doubt lead them to post more with cries of censorship) or bothering to respond to them perhaps have a set up where their name is shown but the comment is hidden from view but can be revealed by clicking a button titled 'reveal a comment that doesn't add anything to the debate'. then the rest of us who are interested in discussing the issue can just breeze past instead of getting bogged down in the complaints of people who haven't read the article correctly or have some ideological war they wish to propagate.

Why does Android fans goes to Apple-fan pages and literally waste their times reading an article that is not even of their supposedly "interest" and even worse, post comments bashing those Apple users and Apple products? Isn't that kind of st***d? I am an Apple products user and yes.. I can proudly say I am an iSheep whatever you wanna call us but I really don't waste my single minute to go and read any article related to an Android product.. simply because I don't have one and it's not of my interest anyway. But these Android fanboys are different.

Just like some living in Islamic countries are obsessed with America, some android fans are obsessed with the iPhone. So much so, they would let their mindcomplex destroy them. We should only pity them cause they need serious help. They are humans too.

No one is using the indoor or outdoor bike workout? That's strange. With the majority having the Watch Sport in Space Grey Apple should really reconsider their offer of bands. Currently none of their bands are really suitable for Space Grey. The answers about wanted apps should give you (iMore) a clue for helpful articles. Obviously people are not aware of the existing apps like the many calculator or translator apps.

It could well be that bikers are using the more dedicated biking apps instead of the workout app. I think a number of the best ones already have Apple Watch apps.

Seems I'm very much "joe average" when it comes to self-selected "Fanboy" watch users— space grey sport/black band (waiting for my Click! adaptor to ship so I can switch to my own paracord bands) — and apps — Dark Sky, Overcast, Fantastical. That being said, I use the Outdoor Cycle module in the Activity app nearly every day to track my 17+ mile (each way) commute in Open mode. I'm not a Strava guy, but it's nice to have an overall sense of when I'm working and when I'm doggin' it. Plus get a reasonably accurate measure of calories burned/pints earned. I also make use of the navigation feature when riding to unknown locals. Hoping for a Bike There app under 2.0.

I have to say that I really enjoy the articles that iMore posts. I don't find the content to be troll bait or the headlines to be those gotcha type reactionary headlines or anything like that. However, it's sad how the trolls come marching into these boards constantly. They just add their little teenager hateful crap. I don't care if people grow up. However, they should at least learn to shut up.

Whats with the guy with tattoos wearing a pink band?

Useful article. Thanks for the survey information. I learned of some additional uses, but found that most of my use aligns with others. Acknowledging that I haven't researched the issue, I do wonder why it's necessary to go into the Activity app and tell it that I'm exercising. I have other apps that recognize my activity automatically, and I'd prefer that Apple employ such a feature.

Great work guys, you put so much effort into this survey. Sent from the iMore App

I am in the public a lot. I have not seen anybody wearing an apple watch. They are great, but you are still tied to your phone. By the time I looked at a band, and watch I would wear, it was $999.00. Just too much for a device that will have to be replaced in four or so years. Sent from the iMore App

I too am "amongst the people" on a daily basis. (I sell outdoor equipment—boats, bikes, boards and skis). I've seen a reasonable number of watches in the wild. Definitely not iPhone 6 numbers, but enough to register—along the lines of the iPhone early days. Amongst those I've informally polled (a non-scientific sample) the responses have been favorable. Note this does not include the "weighted" sample from my maker/hacker space or the local Apple Users Group. My take: The watch is subtle. It's not a "wow" device like a phone or tablet. It's not for everyone as it's subtle function comes at a price that puts it beyond impulse purchase. I am, however, ready to believe that amongst those who purchased (and kept) an Apple watch, the daily usage is along the lines that iMore reports. Reading through the survey, heavy usage (sans continuous messaging) could require less than 5 minutes of watch time per day. The payoff is in what those five minutes provide.

I was surprised that 37% of owners change their watch faces weekly. I set my modular face up and have left it unchanged, except to switch out the battery indicator (once I realized it would last all day), and replace it with the timer (which is great for grilling, watering the lawn and timing the washing and dryer).

I wonder if a correlation exists between those dissatisfied with exercise tracking and which iPhone they have. I have an iPhone 5 and my results on the watch are so crummy that I wonder whether not having a motion coprocessor in the phone makes a difference. I can go for a six-mile hike, two hours, 500' elevation gain, heart rate between 120 and 155, phone in my pocket, watch set to "outdoor walk" and get a whopping six minutes of exercise credit at the end. Hugely frustrating.

Georgia Dow has impeccable taste in nail polish.
Get the best of iMore in in your inbox, every day!
Thank you for signing up to iMore. You will receive a verification email shortly.
There was a problem. Please refresh the page and try again.