Apple's Earth Day ad highlights iMessage and renewable energy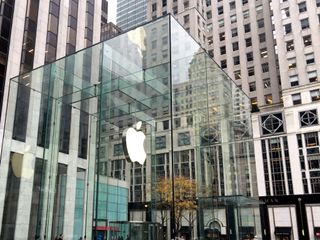 (Image credit: iMore)
In time for Earth Day, Apple has posted a video showcasing how its iMessage service is powered entirely by renewable energy. The video shows that every time you send an iMessage, it is routed to a data center that runs on 100% renewable energy. Or as Apple puts it:
Apple has partnered with E.O. Wilson Biodiversity Foundation to create a series of lessons for the iPad focusing on environmental education. The company's stores in the U.S. will also be switching from plastic bags to paper starting today.
The clumsiest man in tech.
I'm not sure how I feel about this ad. First of all I don't trust Apple whenever they present altruistic values in their marketing . Secondly, elements of slacktivism lurk in there somewhere.

I think the word you're looking for is "scepticism", which applies to you. You can't believe everything in life is "too good to be true"
Get the best of iMore in in your inbox, every day!
Thank you for signing up to iMore. You will receive a verification email shortly.
There was a problem. Please refresh the page and try again.