Apps of the week: Breach and Clear, IFTTT, Xscope and more!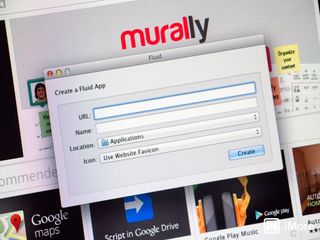 Another weekend is upon us, and that means once again it is time for the iMore team to share some of their favorite apps. We've got a broad spread this week, with a couple of useful Mac apps alongside a couple of iOS games and a couple of productivity tools. Let's take a look.
Breach & Clear - Joseph Keller
In Breach & Clear, you choose and direct a four-man team of soldiers, completing a series of tactical missions in locations across the globe. The levels see your team breaching various buildings, moving room to room to clear out enemies. Each mission takes place in several phases where you select the next position each of your soldiers will take. Positioning is key in Breach & Clear, as rushing through the planning of each phase could leave one or more of your soldiers vulnerable to enemy fire.
The game also features a robust customization system. Customize the role each of your squad members takes, like Medic, Breacher, Fire Team Leader, or Direct Action. Each role comes with specific abilities, such as sprinting or laying down suppressing fire. Spend the in-game money you earn from each mission on modifications for your weapon, everything from sights, grips, and suppressors, anything that could give your soldiers the edge over the enemy. Breach & Clear is 50% off to celebrate its launch, so if you're interested, grab it at $1.99 now.
Simpsons: Tapped Out - Ally Kazmucha
As much as I hate apps that try and nickel and dime you to death, I can't seem to stop playing Simpsons: Tapped Out. I recently spent some time letting users in on some tips, tricks, and cheats and it got me back in to actually playing it again.
The premise is simple. Homer blew up Springfield and you've got to help him and Lisa rebuild it. From picking up trash to building houses and running stores, you'll have to collect donuts and cash in order to earn items.
Donuts are rare and can be expensive in real money so you'll either have to be super patient or willing to pony up some cash. Unless you're a jailbreaker and happen to stumble across the unlimited donuts cheat. But we don't talk about that here…
IFTTT - Peter Cohen
IFTTT is an enormously useful Web site that lets its users craft "Recipes" to trigger actions, in the form of a basic structure: If [This] Then [That] (hence the service's name). Now it's available as an iOS app, and it's even more useful, because it taps into content that the Web site can't touch, like your contact database, photos and reminders. IFTTT will keep an eye on a variety of Web-based services and will help you get the most out of them. You can create Recipes for all sorts of things - automatically saving iOS photos to your Dropbox, for example, or adding your Foursquare checkin history to your Google Calendar, so you can look later at where you've been. In this case, I've created a Recipe that tells IFTTT to post to my App Dot Net account whenever my Instagram stream gets updated with a new photo.
IFTTT has limitations, of course. A lot of depends on what each service allows third-party apps to do, or whether they have an API that a tool like IFTTT can access to begin with. And there certainly may be limits to the amount of exposure you want to give an app/service like IFTTT to, because it's expecting pretty liberal access to your various accounts to get things done. It's easy to get frustrated - especially with the need to log in to each individual service to authenticate IFTTT to work. But once you're up and running and have a sense of what you can do, IFTTT can be a real time saver, especially if you want to put a lot out on social media but don't necessarily want to spend a lot of time doing it. IFTTT's developers have promised that new functionality is in the works.
Xscope - Rene Ritchie
Xscope, a Mac app by the Iconfactory, is a great tool for any design, professional and enthusiast alike. He does a lot of amazing things which likely appeal to people far more sophisticated than I, but it also does some simple things I use all the time. For example, there's a tool that just measures how long and high areas are in pixels. Before Xscope, I'd use the OS X screenshot tool for that, and then have to delete the screenshot. With Xscope, I just turn it on, measure, and turn it off.
It also includes mirror, so you can check designs on iOS devices, the aforementioned dimensions and rulers, screen overlays for testing designs with iOS interface elements, a big old magnifying loupe, alignment guides, marker boxes, and crosshairs.
It's a serious tool, for getting serious work done. I keep it running almost all the time. And it's just been updated to version 3.6.1., so if you're testing OS X Mavericks you'll be happy about that.
There is a ton of great apps out there they are web based or otherwise known as 'web apps'. For some folks, web apps are fine but for me I don't always like to have to turn to my browser to use something. It's weird, I know. But I'm sure I'm not the only one who feels that way so I bring to you, Fluid App. It's basically an app that can take any web site URL and turn it into an app of its own, right down to including an icon in your applications folder. Run Fluid App, enter the URL and decide where to place it. It's that easy. The app is available for free or as an paid app with a few unlocked features but i've found the free version works just fine. It is however, not available in the app store, it's a direct download from the developer site which you'll find below.
Instashare - Richard Devine
AirDrop for Mac is great, and AirDrop for iOS 7 looks like it could be great too, but the two don't appear lined up to work together as things stand. That's a shame, but there's a great third-party client on the market that will already replicate much of the AirDrop functionality. It's called Instashare, and is available on iPhone, iPad, Mac, and versions for Windows and Android are also in the works.
It also works pretty much the same as AirDrop, with a simple drag and drop mechanism. You need to be within the Instashare app for it to work, but with the Mac client installed sending things between the two is simple. It works both ways too, is free to download (though for a small in-app purchase you can go ad-free) and I'm now so happy firing photos from my iPhone to my Mac with a couple of taps.
Master your iPhone in minutes
iMore offers spot-on advice and guidance from our team of experts, with decades of Apple device experience to lean on. Learn more with iMore!