50+ apps that work with App Shortcuts in iOS 16
Get hundreds of new shortcuts just by installing these apps.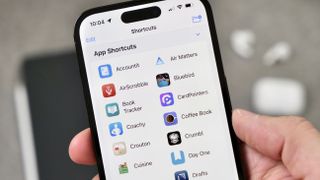 (Image credit: Matthew Cassinelli)
Released with iOS 16, the new App Shortcuts features adds powerful new Siri capabilities automatically, generating folders of shortcuts for your apps programmatically in the Shortcuts app for you — it's a big deal for Apple's Siri strategy.
Taking advantage of App Shortcuts does require having supported apps installed — once you have them installed, however, their shortcuts will work with Siri right away (and especially well from the Dynamic Island on one of the best iPhones).
To help you get started taking advantage of this new feature, we scoured the internet and found every app we could that adopted App Shortcuts for iOS 16 — here's over 50 apps to get you started:
Cooking
One area that's proved extremely popular with App Shortcuts on debut is cooking apps, which naturally provide a lot of opportunity for voice interaction, regular usage, and an array of actions to take in each app.
Health
Health apps are also great with App Shortcuts, letting you stay on top of fitness, see how you're doing day-to-day, and even take care of important loved ones.
Lifestyle
Lifestyle apps work great with App Shortcuts, letting you do little things throughout your day to make each moment a little easier — make sure to try out Sticker Drop's background removal feature new to iOS 16.
Tracking
Life-logging and collection apps also work great with App Shortcuts, letting you take advantage of digital tools to keep track of everything much better — these unique apps are great at doing one thing very well.
Location
Whether you're out of the house or planning a trip, App Shortcuts make it easy to take advantage of your travel or weather apps without setting up shortcuts in advance.
Planning
Whether you're trying to figure out you're schedule, making it through your day, or keeping track of important work, there's a variety of App Shortcuts you can take advantage of right away with iOS 16.
Note-taking
When you need to capture unstructured information, there's not better place than your notes apps — this category has already jumped on App Shortcuts and let you interact with your notes via Siri's new capabilities.
Utilities
The best tools are the ones you have on you, and triggering all the functions from your utility apps works very well from Siri too — check out these tools that you can automate with your assistant:
Finances
Staying on top of money and purchases is important, and App Shortcuts make that process a bit easier — now you can just ask Siri to give you a tip.
Your Siri just got an upgrade
As you can see from the list, a wide variety of apps have taken advantage of App Shortcuts — there's a lot of opportunity for users to interact with their apps via Siri now, and these apps are on the forefront of that experience.
Once you've played around with these app's App Shortcuts, makes sure to look in the Shortcuts app for more actions that they offer as well — you can build even more powerful tools by turning them into custom shortcuts.
Make sure to check out all the actions that are new to Shortcuts in iOS 16 as well — there's a lot to play around with.
Master your iPhone in minutes
iMore offers spot-on advice and guidance from our team of experts, with decades of Apple device experience to lean on. Learn more with iMore!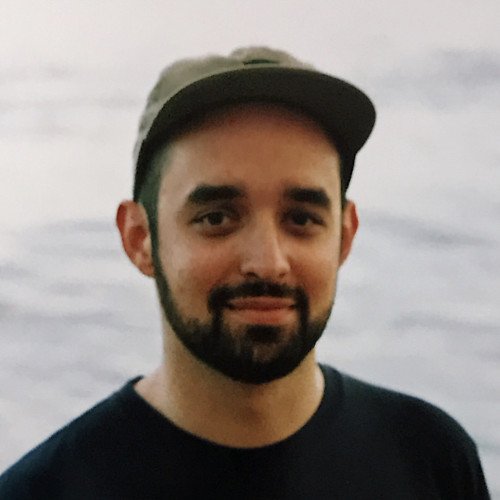 Matthew Cassinelli is a writer, podcaster, video producer, and Shortcuts creator. After working on the Workflow app before it was acquired by Apple and turned into Shortcuts, Matthew now shares about how to use Shortcuts and how to get things done with Apple technology.
On his personal website MatthewCassinelli.com, Matthew has shared hundreds & hundreds of shortcuts that anyone can download, plus runs a membership program for more advanced Shortcuts users. He also publishes a weekly newsletter called "What's New in Shortcuts."