3 of the best Mastodon apps to use on iPhone to help move on from Twitter
Sending a toot in the best way on iOS.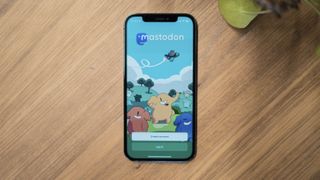 (Image credit: Battenhall / Unsplash)
Ever since Elon Musk took over Twitter and implemented a slate of controversial changes, rival social media platform Mastodon has seen explosive growth. Regardless of whether you're a seasoned Mastodon user or are considering taking the plunge, you might be thinking about how you're going to use the app on iOS.
For that, you'll want to kit yourself out with one of the best Mastodon apps you can find. But with such a surge in users, the number of Mastodon clients has absolutely proliferated. Working out which is the best one for your needs is not always easy.
That's where our guide comes in. We've sifted through the apps to find three of the best Mastodon clients on iOS right now. Use one of these apps and you'll get a superb experience from your iPhone.
Ivory for Mastodon by Tapbots
Ivory is made by Tapbots, the same people who made Tweetbot. That app was one of Twitter's best (and first) third-party clients, but shut down after Twitter stopped allowing clients apps access to Twitter. All that's to say that Tapbots know exactly how to make a great social media app, and so it's no surprise that Ivory follows in Tweetbot's lofty footsteps.
Right from the word go, Ivory feels like an app made with love and care. It looks beautiful, with tasteful accents and gorgeous fonts, all of which can be tweaked to your liking. In fact, Ivory is highly customizable, and you can change the media playback rules, date format, color scheme, and even the app icon.
Everything is easy to find, from your own profile to mentions and posts by people you follow. That means it's ideal for newbies and experts alike, and you'll never feel lost swiping around its interface. It's clear that Tapbots' developers have used all their past experience to make Ivory an enjoyable app.
Ivory is free to download, with a few advanced features locked behind a paywall. You get plenty of functionality for free, so you don't need to pay if you don't want to (although doing so will of course support the developers).
Ice Cubes for Mastodon
If you've used Twitter for a while and have grown accustomed to its layout, Ice Cubes will feel very familiar. From user profiles to media embedded into posts, each item is well-designed to help you feel right at home if you're migrating to Mastodon.
But Ice Cubes isn't simply a Twitter clone – it's a superb app in its own right. Finding new content is easy, and the Explore tab will automatically highlight trending tags and posts that you might be interested in. Long-tapping a post brings up options to quote it, bookmark it, reply to it, and much more. Writing a new post, meanwhile, is pleasingly straightforward, and adding attachments and changing the audience is a cinch.
Like Ivory, Ice Cubes is chock-full of customization options, and the settings menu lets you change everything from the app's look and feel to the way swipe actions work. There are a few really clever ideas, like tweaking which actions prompt haptic feedback on your device, too. That means there's no need to stick with what you're given – if you want more choice, the app lets you set things up the way you want them.
Every feature in Ice Cubes is available for free, and you can voluntarily donate to the developer if you like their work. With so much on offer above board, there's no reason not to give it try.
Mona for Mastodon
Mona is a brand-new app, but already it's drawing attention for the way it carves out its own niche in the world of third-party Mastodon clients. That's because it's perfect for power users who want the ability to set up Mastodon in their own way. If that sounds like you, Mona could be well worth a try.
For example, you can create a Divide View that basically works like Apple's Split View, letting you have your timeline at the top of the app and your notifications at the bottom, say. Dive into its settings and you'll see you can reorder each button under a post (from reply to translate), change what is backed up to iCloud, determine how you enter and exit full-screen mode, and so much more.
Besides a huge array of tweaks, Mona is packed with downright nifty features. That includes the ability to reply to posts right from your iPhone's lock screen, compose autosaving so you never lose your text, and full accessibility integration with Apple's VoiceOver tool.
The result is a Mastodon experience that is almost infinitely customizable, so much so that no two Mona users' apps may look the same. If you love Mastodon but feel a bit hemmed in by other third-party clients, Mona has absolutely tons to offer. Most settings are unlocked for free, but you get even more with a sensibly priced one-off payment – no recurring subscriptions here.
Master your iPhone in minutes
iMore offers spot-on advice and guidance from our team of experts, with decades of Apple device experience to lean on. Learn more with iMore!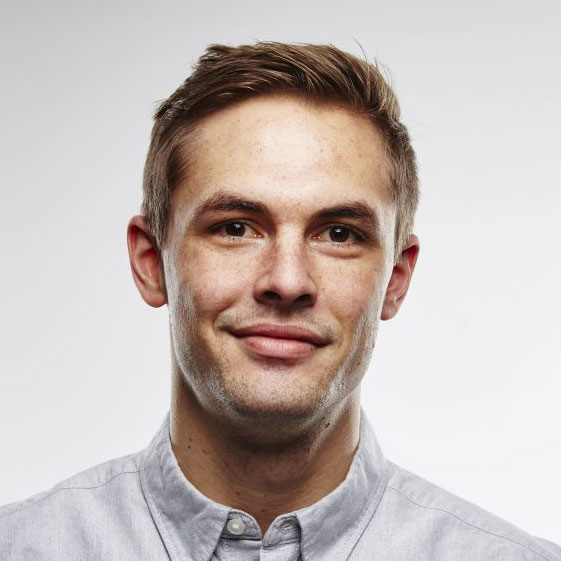 Alex Blake has been messing around with Apple tech ever since he caved to the pressure and bought an iPhone 3G "just to see what all the fuss was about." He's spent the subsequent 15 years prattling on about Apple and has somehow managed to do so professionally. Don't ask him how.