Are used iPhones unlocked?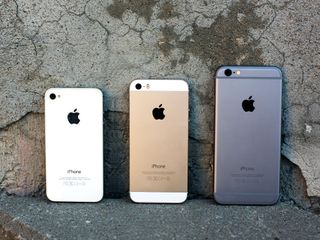 There are a few important factors you should look for when considering a used iPhone. One of them is whether or not the iPhone you're about to buy is unlocked or not. An unlocked iPhone can be used on almost any carrier in the world. A locked iPhone... well, you may have to jump through hoops to get it unlocked, or may not be able to get it unlocked at all.
Why do I need an unlocked iPhone?
Having an unlocked iPhone means you can take it to almost any wireless carrier and it will work with their network. The Apple Store sells unlocked iPhones but most carrier stores only sell iPhones locked to their own networks. So, for example, an AT&T iPhone will only work on AT&T, not T-Mobile. A Rogers iPhone won't work on Telus or Bell. A Vodafone iPhone... you get the idea.
This means you can't just get any old iPhone and use it on any old carrier. If you are not sure which carrier you want to go with then buying an unlocked iPhone is a good idea.
How can I tell if my iPhone is unlocked?
If you're buying your phone secondhand, usually people specify in the ad if a phone is unlocked since that makes it more attractive. You should still ask when buying, though, to make certain whether or not a used iPhone is locked to a certain carrier and then make absolutely certain by testing it yourself.
The simplest way to test if a phone is actually unlocked requires an extra SIM card. The SIM card is the tiny card that goes into your phone and gives you access to a particular carrier's network.
Here's how to run the SIM unlock test on a used iPhone:
Ask the seller what carrier their iPhone currently works on (let's say AT&T).
Get or borrow a SIM on a different Network (eg. T-Mobile).
Turn the iPhone you're buying on.
Browse to a website (you can use iMore!) and make a call on the iPhone with the owner's SIM to make sure the phone works.
Turn the iPhone off.
Stick the SIM card in the iPhone, turn it on, and see if it picks up the network. You can tell by checking the top left of the Home screen and looking for your carrier name and signal strength indicators.
Browse to a webpage and place a call to make sure.
What can I do if an iPhone is carrier-locked?
If you haven't already bought the phone and it's not unlocked, you can ask the seller to contact the carrier and request the phone be unlocked before you buy it.. If the phone is off of contract at this point, most carriers will do this for their customers, as long as they were the original owner of the phone.
If they don't know how to do this, or say it's too much work, shoot them these links if they're locked to one of the big four:
If you've already bought the phone and want it unlocked in the easiest way possible, you can use an online unlocking service like Chronic Unlocks or keys2iPhone. With services like these, you specify some information about your phone and within a few days, they will send you a confirmation message once your phone is unlocked.
The bottom line
You don't need to buy an unlocked iPhone if you can find a used one on the same carrier you plan on using. If you don't know who you will ultimately go with, then an unlocked iPhone is your safest bet. If the iPhone is not unlocked, you can always use an online unlocking service, but that will cost you a little extra money. If you want to have the most options available when selecting a carrier for your secondhand iPhone, then buying an unlocked one is the best way to go.
Master your iPhone in minutes
iMore offers spot-on advice and guidance from our team of experts, with decades of Apple device experience to lean on. Learn more with iMore!
"Siri, write a really funny bio for me to use for Mobile Nations" "Okay, Drew, here's your really funny bio: How-to writer, fiddle player, retro gamer."