Is AT&T tightening the screws on unlimited iPhone users with new, overly aggressive data throttling?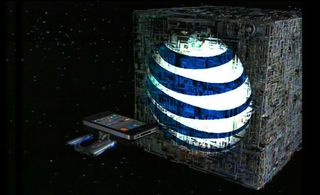 Is 2GB really all it takes now to be considered a "top 5" iPhone data user by AT&T and have your data throttled down?
AT&T now seems to be throttling iPhone users on grandfathered, unlimited data plans when they hit a paltry 2GB of data usage. We all know AT&T has been threatening to throttle iPhone users on unlimited data plans for quite some time now. AT&T announced data throttling last August and started implementing it last October. Since then we've heard from some of our readers that they were getting throttled down to 2G EDGE speeds. And it seems to be getting even more egregious.
As a rational person -- and long time customer -- I had a hard time believing it. I've been using anywhere from 4 to 8 gigabytes a month since October and never received any warning from AT&T. In fact, I told everyone in our AT&T forums that I had not yet received the infamous text message from AT&T, accusing me of being a "top 5%" data users.
<
blockquote>Smartphone customers with unlimited data plans may experience reduced speeds once their usage in a billing cycle reaches the level that puts them among the top 5 percent of heaviest data users. These customers can still use unlimited data and their speeds will be restored with the start of the next billing cycle. We're writing because you are in the top 5 percent of heaviest data users for this billing cycle.
It came in just as I approached 2GB. That's what apparently qualifies as a "top 5%" here in Chicago. 2GB. Two days before the end of my billing cycle.
I immediately called AT&T and asked them -- 3 of them of the course of several hours -- two simple questions: Why, all of a sudden, after previous months of heavy use, did I receive this message and why, when I am paying for "unlimited" data am I being crippled just at two gigabytes?
They had no answers for me.
So I began to think about it some more and realized the previous few months I was using my unlocked Galaxy Nexus. Did that have anything to do with flying under the radar? Or did I simply switch back to my iPhone 4S around the time AT&T decided to take these new, overly aggressive tactics?
Or is there simply no consistency or rationality with how AT&T is going about their data throttling? Do some people, depending on the area and month, get away with 5 to 6 gigabytes with no issues while some are getting nailed at 2 gigabytes? Is 2 gigabytes the new magic number based on all of the complaints in our forums and responses that I received on Twitter?
Whatever the case may be, it sure seems like AT&T is putting the screws to unlimited iPhone data users, trying to push us into giving up our grandfathered plans and pressure us into taking one of their new, limited, tiered plans instead.
And that sucks, plain and simple.
AT&T offered a service, we signed up for it, we paid them for it, and now they're reneging on the spirit if not the letter of that service. They're breaking faith with their customers.
Maybe they don't want our particular type of user any more, maybe they'd rather we go somewhere else, but if they're willing to do this to one group of users, they'd do it to any group of users, at any time. And that's a terrible way to run a business.
Unlimited data plans were sold to iPhone users from day one. AT&T needs to stand by them. If they want us to switch to tiered plans, make those plans better. Offer free tethering, or make 4G LTE exclusive to those plans and wait for the iPhone 5 to drive demand for it. Make them so attractive we can't wait to switch. Don't do it by making our existing plans worse.
But AT&T has unlimited data users right where they want us, and they seem to be pulling out all of the stops to get rid of us.
Have you gotten throttled for using 2 gigabytes yet? Did it get you to switch to the new, tiered plans? And how does it make you feel about being an AT&T customer?
Master your iPhone in minutes
iMore offers spot-on advice and guidance from our team of experts, with decades of Apple device experience to lean on. Learn more with iMore!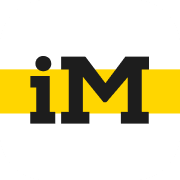 The collective iMore hivemind
iMore.com is your source for all things Apple, and the IM Staff author represents our collective hivemind, for those occasions when the whole team speaks with one voice to bring you important updates about the site, editorial policies, awards, promotions and more.
The iMore team of Apple enthusiasts and experts shows you how to get the most out of your tech life by using Apple products and the apps, services, and devices they connect with to their fullest. iMore is a mainstay in the Apple community for good reason. Every single iMore writer and editor takes their job seriously, and we prioritize accuracy and editorial independence in everything we do, never receiving compensation for coverage and never pulling punches.
As well as our amazing group of regular contributors, the iMore staff team currently consists of:
Gerald Lynch — Editor-in-Chief
Stephen Warwick — News Editor
Daryl Baxter — Features Editor
John-Anthony Disotto — How To Editor
Tammy Rogers — Senior Staff Writer
James Bentley — Staff Writer