Best milage tracking apps for business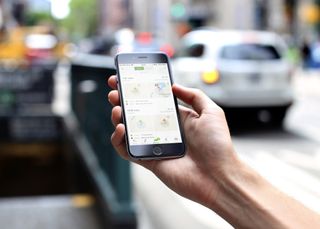 Mileage tracking used to be a hot mess of manual data entry and, and here's the key, memory. You had to remember to begin tracking your mileage any time you started a trip and you needed to remember to stop tracking as soon as your trip was done. Now, thanks to smartphones with built-in GPS, you no longer need to think about when you start and stop a trip, you just need to remember whether or not where you traveled was for business or personal purposes. We took a look at six automatic mileage tracking apps to see how they stack up.
All of the apps we're looking at work using some form of the same principal: You allow the app to track where you're going in the background while you go about your daily business, then, assuming you're super efficient, once a day you use the app to swipe left or right to catalog a trip as personal or business mileage.
It's all pretty simple and unlike manual methods, requires very little work on your part. As far as choosing the best mileage tracking app? These all stack up pretty evenly. Your best bet is to give each one a go and see which suits your specific needs.
QuickBooks Self-Employed
The first app I ever used that provided background mileage tracking was QuickBooks Self-Employed, which added excellent mileage tracking as a part of an accounting package for people who often mix business and personal banking accounts and need to track mileage. Think Lyft and Uber drivers or anyone else not doing business as a corporate entity.
I feel the same way today as I did the first time I used QuickBooks Self-Employed's mileage tracking feature: It's excellent. Invisible when it runs in the background, uses almost no battery when it's tracking mileage, and pretty fun to use. It was the first app to offer the simplicity of swipe-left/swipe-right categorization of business and personal mileage. I confess I was a little bowled over the first time I used it.
QuickBooks Self-Employed's only downside is that in order to use it you also need to tie your self to Intuit's self-employment accounting package at about $120/year. To that end, it's aimed at users who need accurate mileage information to make proper payment for quarterly or annual self-employment tax filings. It's not really designed for getting reimbursement mileage from someone you work for.
Free - Download now
MileIQ
MileIQ is the newest kid on the mileage tracking block and also the one you're most likely to have already heard about, as it's advertised on everything from podcasts to NPR. It's also a Microsoft Mobile Data Labs app, so you may already be able to use it for free if you have a Microsoft 365 Business or Business Premium account.
Like QuickBooks Self-Employed, MileIQ watches where you travel and lets you categorize that travel as business or personal with a quick swipe left or right. But what it excels at is online access and reporting. Your MileIQ account includes access to an online dashboard you use to manage drives, look at where you've been, how many miles you've logged, and you can generate monthly mileage reports for reimbursement or tax filing purposes. Of all the apps listed here, MileIQ offers the best user experience across web and mobile devices.
If you don't have access to one of the aforementioned Microsoft products you can demo MileIQ for free for up to 40 trips every month. A subscription is $60 annually.
Everlance
The Everlance app is excellent and for $60/year not only offers automatic mileage tracking but lets you link to your bank accounts so it can work as an all-purpose expense tracker as well.
As with the apps mentioned above, you categorize every trip you take by swiping left or right and Everlance offers built-in workday intelligence. So, rather than tracking where you are 24/7, you can set work hours and Everlance will only log your mileage during those hours and ignore where you are when you're not working. It should be noted that most of the other tracking apps can tell the difference between driving and walking. I found that Everlance collected everything from hikes to train trips.
Everlance provides very detailed reporting. They refer to it in their documentation as IRS guideline compliant, but it includes GPS mapping information, time zones, photo and other information that seems more like TMI than IRS compliant.
Mileage Tracker by driversnote
[Mileage Tracker by driversnote][*] is an interesting duck of an app. While it is an automatic mileage tracking app in order for it to be truly automatic you need to sign up for a $9.50/month basic account to get your trips tracked automatically. That's because Mileage Tracker uses an iBeacon in your vehicle to notify the app that you've begun to travel. So the app begins and ends tracking every time your phone enters and exits your vehicle (full disclosure, I wasn't able to get an iBeacon in time to test it for this article).
There's an upside to this. Mile Tracker won't collect mileage information for every trip you take, whether it be by plane, train, or automobile. But the downside is that you you have to remember to manually begin GPS tracking in order for the app to track where you've gone. It also wants to keep odometer reading information which may make your mileage tracking more consistent with what your odometer reads, but which also seems unnecessary for something that's tracking your actual movement in time and space.
Mileage Tracker's reporting tools are good enough to satisfy your accountant and the app provides easy categorization with standard IRS reimbursement rates for medical, charity, and business mileage. You can also customize your reimbursement rates if your company pays your more than the standard IRS rate.
Mile Cloud
Astonek Inc.'s Mile Cloud tracks your mileage $20/year, with 30 automatic trips and unlimited manually trips logged for free. That's a pretty good deal. But the app's categorization process is a lot messier than any of the other apps and I found the user interface to be frustrating.
Rather than swiping left or right to categorize your trips after their collected, Mile Cloud uses a scrolling list with categorization tabs at the bottom of each trip. Tapping a category takes care of the personal/business question, but it doesn't get rid of the trip once you've categorized it. So, unlike other apps where you swipe and your next trip appears, Mile Cloud makes you tap, then slide down, then tap, and slide again. Which, after using others better designed apps, is pretty frustrating.
Mile Cloud offers reasonably good reports, which you can send to yourself or someone else in PDF and CSV format. The app's onscreen reporting tools are actually quite nice, but the way the information is displayed on-screen doesn't look as good in the mailed reports.
Mile Logger
Soooo... Dajax, LLC's Mile Logger is a free unlimited mileage tracker, which should explain why when I opened it, it occasionally threw gigantic full-screen game ads up before I got to use it for categorizing my mileage. It is ad-based, which is why it's the only 100% free mile tracking app, but anything more than an inline ad at the bottom of the screen seems way out of line.
Mile Logger has zero documentation, at the time I looked at the app the Dajax website was a blank white page, so learning how the app works and what some buttons do was more a matter of hunt-and-tap discovery than intuitive and obvious. But, once you work out the details tracking miles with Mile Logger is pretty simple. As with all the apps but Mile Cloud you swipe left or right to log a trip as a personal or business trip. Mile Logger is the only app that offers no options for categorizing charity mileage.
Reporting in Mile Logger was the most basic of all the apps I looked at. It's enough. You'll be able to use the app to capture business miles you need to get reimbursed for. But it's super limited compared to the other programs.
Questions, quibbles, qualms?
There are dozens of mileage tracking apps out there. Are there others you think are better? Are there things you hate about these apps? Let us know!
Master your iPhone in minutes
iMore offers spot-on advice and guidance from our team of experts, with decades of Apple device experience to lean on. Learn more with iMore!
Jeff is a writer, actor, Apple Certified Trainer, and IT consultant, born and raised in A-town and now living in NY. You can often catch him behind the scenes and on stage at County Players, Falls Theatre. Up next? He's stage managing *Cat on a Hot Tin Roof* at the aforementioned County Players.