Bottom line: The first extra-long MagSafe-compatible wireless charger, Belkin's Magnetic Charger Pad, is easy to use while it charges and easy to take on the go.
Pros
+

MagSafe compatible

+

Extra-long two-meter cable

+

Travel-friendly cord strap

+

Use it while you charge
Cons
-

Only charges at 7.5 watts

-

Charges slower than Apple MagSafe Charger
You can always trust iMore. Our team of Apple experts have years of experience testing all kinds of tech and gadgets, so you can be sure our recommendations and criticisms are accurate and helpful. Find out more about how we test.
Belkin seems to be Apple's favorite supplier of third-party iPhone accessories. Obviously, this is purely my opinion, but I've noticed that Belkin always seems to be one of the first to come out with cool new iPhone accessories that are the first to go up in the Apple Store. The same was true of MagSafe.
Belkin was the first to come out with a MagSafe-compatible charging stand (which is a pretty awesome accessory, by the way), and its Magnetic Portable Wireless Charger Pad is a real competitor for Apple's original MagSafe Charger. There are some pretty big differences between the two, so each has its own advantages. I'll go into all of that, but first, the pros and cons:
Belkin Magnetic Wireless Charger: Price and availability
At first glance, the Belkin Portable Magnetic Charger Pad seems a bit expensive for a 7.5-watt wireless charger at $40. If you take a closer look, however, you will see that this price includes a 20-watt wall adapter and an extra-long cord. Now it's not looking so bad, right?
As for availability, you can find this charger at most major retailers where Belkin is sold, such as Amazon and Walmart. It is also available on the Belkin website, of course. At all retailers, it goes for about $40 to buy both the charger pad and the wall adapter, although you can buy the charger alone for $10 less if you prefer. We'll be sure to include it in the iMore Deals section when it goes on sale.
Belkin Magnetic Wireless Charger: Added convenience on the go
The most important advantage of the Belkin Magnetic Wireless Charger is the long cord combined with MagSafe technology. This makes it possible to use the iPhone easily while it charges. The magnetic attachment to the iPhone keeps the charger pad firmly attached while it charges, and the flexible, two-meter cable gives you plenty of room to hold and use the iPhone as it charges. This is not the case with other MagSafe chargers that usually only provide one meter of cable.
Because of the durable build and convenient design of this charger, it is also very portable. It comes with a built-in strap to keep the cable firmly looped while you travel. That way, the long cord doesn't become tangled or damaged in your bag. This is the charger I bring with me to travel now because it's more convenient and more durable than other chargers of its kind.
While an extra-long lightning cable serves basically the same purpose, I've noticed that most lightning cables (even the original) tend to fray and become damaged if you travel with them often. The lightning cord also tends to bend and fray on the lightning end if you use it often while it's charging. This is not a problem with a MagSafe wireless charging pad like this one. Also, I like that this one comes with an organizer strap for the cord—something I would normally have to purchase separately.
Speaking of purchasing things separately, I appreciate that the Belkin Magnetic Wireless Charger Pad comes with a 20-watt USB-C adapter as well. This is one aspect that has annoyed me about Apple's latest line of iPhones and MagSafe chargers; you have to buy the adapter separately! The powerful adapter from Belkin is interchangeable with the same one from Apple, and it comes included in the $40 price tag of the Belkin charger. This makes it a much better deal, in my opinion.
Belkin Magnetic Wireless Charger: Add a half-hour
The drawbacks of the Belkin Portable Magnetic Wireless Charger are pretty obvious: low wattage and slow charging. After all, the main selling point of Apple's MagSafe charger is that the MagSafe technology allows it to charge faster than other non-MagSafe wireless chargers. The Apple MagSafe charger can charge at up to 15 watts, while the Belkin Magnetic Charger Pad only charges at 7.5 watts.
So how does this play out when it comes to charging times? The Apple MagSafe charger definitely charges the iPhone faster, but not as much as one might think. The Apple MagSafe charger charges an iPhone 12 up to 50% capacity in about an hour, while the Belkin takes 1.5 hours to reach the same 50% capacity. The same is true for charging the iPhone battery from 0 to 100%; the Belkin wireless charger takes about half an hour longer to charge the battery to full capacity. I don't feel like this makes a huge difference. After all, if you really need to charge your iPhone quickly, you should just plug it into a lightning cable, which is faster than any wireless option.
Belkin Magnetic Wireless Charger: Competition
I think we've already covered competition pretty well. The obvious competitor to the Belkin Magnetic Wireless Charger Pad is the Apple MagSafe charger. As mentioned above, the Belkin Charger Pad charges more slowly, but it comes with a much longer, more durable cable. The Belkin charger also comes with a built-in cable organizer strap and a 20-watt adapter included in the box. I personally like the Belkin charger better for affordability and portability, but the Apple charger is definitely faster.
Belkin Magnetic Wireless Charger: Should you buy it?
You should buy this if ...
You like to use your iPhone while it charges.
You need a portable wireless charger for travel and commute.
You want a package deal that includes both charger pad and wall adapter.
You shouldn't buy this if...
You're looking for the fastest wireless charger.
Don't ruin your expensive lightning cables by using them constantly while they charge or by taking them on every business trip. Instead, opt for a more durable Portable Magnetic Wireless Charger Pad from Belkin. This tough wireless charger is made for portability, and it's much easier to use while the iPhone charges. Just plug it in, snap it on the back of any MagSafe-compatible iPhone, and continue to use the iPhone without worrying about bending or damaging your cable. Although this wireless charger pad isn't necessarily faster than any other wireless charger, it is the most convenient option.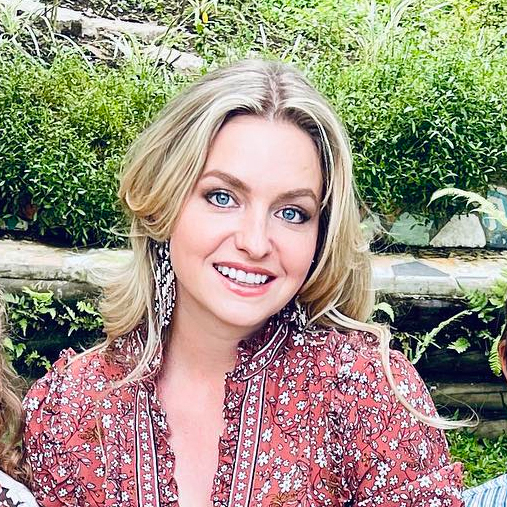 Jaclyn Kilani is a content writer at iMore. She's a longtime Apple addict with a flair for creating (written works, design, photos; you name it!) on her devices. Jaclyn has also worked in the marketing sector for over 16 years, dabbling in a bit of everything from writing to graphic design and digital marketing. In her heart of hearts, however, she is a born writer and an avid reader who adores everything about the written word. Someday she may even churn out a book or two.

Throughout her career, Jaclyn has also developed something of an addiction to all things Apple. Her professional and personal life is enhanced by an ever-growing collection of iPhones, iPads, MacBooks, Apple Watches, and even AirTags. Luckily, this expensive habit is of great use to her work at iMore, where she writes with authority on Apple products and the accessories that go with them.