Bottom line: If your bedside table is a tangle of cables and charging pads, it's time to invest in a charging station like this one from NYTSTND. The QUAD is a dock that allows you to charge four devices at once on a compact and elegantly designed tray.
Pros
+

Charges all my devices at once

+

Keeps nightstand organized

+

MagSafe compatible

+

All chargers are built-in
Cons
-

Won't charge iPad with bulky case

-

Could use a USB-C charging port
You can always trust iMore. Our team of Apple experts have years of experience testing all kinds of tech and gadgets, so you can be sure our recommendations and criticisms are accurate and helpful. Find out more about how we test.
Since I'm a notorious electronics nerd, I gave up on keeping my bedside table organized a long time ago. My husband and I were swimming in cables between earbuds, laptops, iPhones, Apple Watches, and iPads. Well, he's still swimming in cables, sadly, but my bedside table is suddenly looking very neat indeed. That's because NYTSTND created a simple, elegant solution to multi-device charging—the NYSTND QUAD charging station.
This simple tray-shaped wireless charging dock can charge up to four devices at once, offering several wireless charging pads and one wired charging connector for the iPad. A dedicated magnetic charger for the Apple Watch supports Nightstand Mode, and you can choose either a Lightning or USB-C connector for charging the iPad upright. With this small tray on my nightstand, I can charge everything on one tidy, cable-free dock. Needless to say, my corner of the bedroom is looking much more organized. I might like to improve a couple of things about this product, but more on that later. First, the pros and cons:
NYTSTND QUAD: Price and availability
The NYTSTND QUAD is a relatively new product, so right now, it's only available on the official NYTSND website. The smaller QUAD charging station goes at a standard price of $229, although I have seen it go on sale for as low as $195. When it goes on promotion, we'll list it in the iMore Deals section. If you prefer a larger charging station with extra room for other important objects like keys and wallets, you can buy the larger QUAD TRAY that comes with an extended organizational tray.
NYTSTND QUAD: The uncluttered charging experience
The first thing that stands out about the NYSTND QUAD is its simple contoured design. The modern lines and 'form follows function' aesthetic make this product look so neat and organized as it charges multiple devices at once. I chose the slate gray design since it goes nicely with my decor, but I have to admit the oak version is absolutely gorgeous. The design is also streamlined and easy to use. All of the charging pads came with it, so there was no need to thread an Apple Watch charger through it or anything like that. Everything was assembled and ready to use, right out of the box.
Using the NYSTND QUAD is pretty intuitive. It comes with an instruction booklet that I just took a quick glance at. You basically just plug it in, and it's ready to go. There is a removable iPad support that you can insert or remove as needed for easy portability. This is one way to travel without taking along all those cables. Since the smaller QUAD is so compact and lightweight, you can pack it into a small bag and take it as an easy all-in-one charging solution on the go.
This charging station is also MagSafe-compatible, so my iPhone 12 Pro Max snaps right into place when I place it on the charging pad. A little blue light turns on when it's connected to let me know it's charging. I appreciate MagSafe compatibility because I know it aligns the iPhone into the optimal charging position, and it keeps the phone firmly in place even if the charging dock gets bumped or jostled. Other non-MagSafe devices, like my earbuds charging case, can also be charged easily on the charging pad. There are two blue LED lights to indicate that both devices are charging at once.
The built-in magnetic charger for the Apple Watch is vertically aligned, so it props the Apple Watch up as it charges, This is convenient if you use NightStand mode on the Apple Watch since it will display the time as long as it's attached to the charger. In NightStand mode, the Apple Watch will also brighten and light up in the minutes before the alarm goes off, so it's convenient if you're using your Apple Watch as an alarm clock.
Finally, the iPad charging connector is built-in with a support that works to hold the iPad in an upright position as it charges. This works fine to charge the iPad and hold it in place, and you can choose between a Lightning or a USB-C connector when you order the NYTSTND QUAD. The only problem with the iPad charging connector is that it doesn't work with some types of cases, which brings me to the next section.
NYTSTND QUAD: The big iPad case quandary
Since my kids use my iPad, I have it protected with a pretty hefty case. Unfortunately, this thick case makes it impossible to charge the iPad on the NYSTND QUAD while the case is installed. The little lightning connector simply isn't long enough to plug into the lightning port through the case, so I have to remove it in order to charge the iPad on the NYTSTND. The case is pretty easy to take on and off, but it's still a small annoyance. I'm not sure how the NYTSTND product designers could fix this, or if it's a common problem for other users, but it would be nice if the lightning connecter was a little longer to charge through a thick, bulky case.
One solution to this problem might be extra charging ports along the side of the device. I have seen other charging stations that include a few extra charging ports along the side to plug in even more devices. If the NYTSTND included some extra ports, I could plug my iPad into one and charge it with a cable while continuing to use the iPad support to prop it up. This would also work to charge additional devices that do not support wireless charging, such as my kids' headphones. Although plugging in extra cables might defeat the lovely cable-less decluttered look that this device hopes to achieve, it would be a convenient addition for those moments when you have even more than four devices to charge at once.
NYTSTND QUAD: Competition
Although the NYTSTND QUAD is certainly not the only multi-device charging station on the market, it is one of the few with MagSafe compatibility. For example, the Scosche BaseLynx Modular Charging System Pro Kit is very similar in design and features, but it does not have that handy MagSafe magnet for optimized charging. Like the NYTSTND QUAD, however, the Scosche BaseLynx can charge the Apple Watch, the iPhone, and the iPad all the same time. This one also allows you to add additional wireless charging pads to charge as many devices as needed. The design is not as attractive and elegant as the NYTSTND, but the Scosche does solve many of the same organizational problems.
NYTSTND QUAD: Should you buy it?
You should buy this if ...
You're tired of multiple tangled charging cables.
You need to charge four devices at once.
You appreciate modern, elegant design.
You shouldn't buy this if...
You keep a big, bulky case on your iPad, and you don't want to remove it in order to charge.
You need a charging station that offers wired charging ports as well.
If the cable clutter is turning your bedside table into an eternal tangle, it's time to simplify your charging experience. The NYSTND QUAD is an easy way to do away with all the cables and charge all of your devices at once in one compact solution. The iPhone, the Apple Watch, the AirPods, and the iPad can all be charged at once using the NYSTND QUAD, and with nary a cable in sight. Simply plug it in and go. The beautiful, streamlined design comes in several color choices that will complement any interior design style. Since the QUAD is so compact, you can even bring it along as an all-in-one charger when you travel.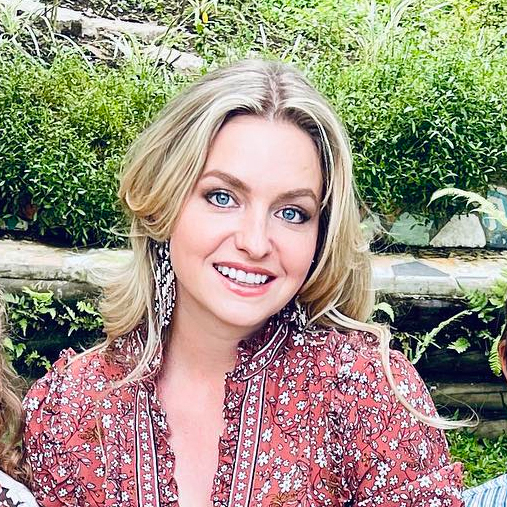 Jaclyn Kilani is a content writer at iMore. She's a longtime Apple addict with a flair for creating (written works, design, photos; you name it!) on her devices. Jaclyn has also worked in the marketing sector for over 16 years, dabbling in a bit of everything from writing to graphic design and digital marketing. In her heart of hearts, however, she is a born writer and an avid reader who adores everything about the written word. Someday she may even churn out a book or two.

Throughout her career, Jaclyn has also developed something of an addiction to all things Apple. Her professional and personal life is enhanced by an ever-growing collection of iPhones, iPads, MacBooks, Apple Watches, and even AirTags. Luckily, this expensive habit is of great use to her work at iMore, where she writes with authority on Apple products and the accessories that go with them.