Bottom line: There's no end of options when you buy a Casetify case — the new MagSafe line has over 50 styles to choose from, including customized prints.
Pros
+

Tons of fun prints and colors

+

Offers a range of customization options

+

Good quality and protection

+

MagSafe compatible
Cons
-

Branding is a little much

-

The case is expensive
You can always trust iMore. Our team of Apple experts have years of experience testing all kinds of tech and gadgets, so you can be sure our recommendations and criticisms are accurate and helpful. Find out more about how we test.
If there were ever a brand was fun-centric, it would be Casetify. Its incredibly diverse array of tech accessories includes funny prints, interesting collabs, and many fun ways to customize products. In fact, customizing products is what the brand is best known for, from initials on MagSafe-compatible wallets to your favorite phrase on a phone case.
I chose the Clouds print for my MagSafe-compatible Impact case because I like the whimsical, feminine energy, but there are over 50 styles to choose from in the Casetify MagSafe line alone. Of these, more than 15 are customizable so you can add lettering of your choice in several different layouts and fonts. If customization is not your thing, there are cases with fun sayings, artistic collabs, a rainbow of color choices, or plain old clear cases if that's what you're into. Here's a rundown of basic facts about this case:
Casetify MagSafe Impact Case: Price and availability
The only place to buy a Casetify iPhone case is on the Casetify website. Here they have the system set up to support previews of any option you choose. Since so many cases are fully customizable, it makes sense that they want to keep the ordering process streamlined on their own website. This particular case, the MagSafe-compatible Impact Case, costs $70 at full price, although it does sometimes go on sale. When it does, we'll be listing it in the iMore Deals section.
Casetify MagSafe Impact Case: A truly unique MagSafe case
My favorite thing about the Casetify Impact Case is the unique, eye-catching print. Clouds is only one of many cute prints on the Casetify website, and I love that there are so many fun and interesting options. This one is soft and pretty in pastel colors that contrast nicely with the darker Pacific Blue iPhone that shows through underneath. The cute print also distracts slightly from the conspicuous white MagSafe circle that I don't find very attractive.
Speaking of MagSafe, that's the only kind of case I use for my iPhone 12 Pro Max these days since I have so many MagSafe accessories. Casetify was thinking ahead when they designed so many of their popular cases to include MagSafe. This one works just as it should, allowing my iPhone to seamlessly attach to MagSafe wallets, chargers, and mounts as needed. This is definitely necessary for the way I use my iPhone.
Another thing I noticed about this case is that it is made with recycled materials. It says so right on the side of the case! Regardless of how it's made, the tough PC plastic has a pleasant rubbery feel with some grip. This is a solid case that protects the iPhone from every angle, so I feel confident it will stay safe and sound in the Impact Case. Oh, and speaking of sustainability, Casetify also ships its products in compostable packaging that's printed with eco-friendly ink, so that's always a nice touch.
One last thing that bears mentioning is that, although Casetify does not offer custom-printing for the Clouds case, many of their cases do offer customization. This is a fun feature that I plan to use on my next case, so I'll be back with a review of a Casetify customized case soon.
Casetify MagSafe Impact Case: Big branding, big price
When it comes to functionality, protection, and overall appearance of the Casetify Impact Case, I don't have any complaints. It works perfectly and I love the look of the case overall. I do feel like the Casetify branding on the back panel is a bit overdone. The Casetify logo stands out white against the black border that circles the camera. I feel like a black on black engraving on the back panel or the side may have been a bit more tasteful, but I suppose that's just my own preference.
The only other thing is that I have to admit that this case is expensive. I don't like to spend more than $50 on an iPhone case, but many of the most popular brands are now making fine cases like this one for upwards of $65 or $70. Casetify has the market cornered on unique printed and customized cases, so they can charge premium prices for an exclusive product. This is definitely an excellent case, but it seems on the expensive side to me. When it comes to the wide range of prints and customization options they offer, however, I personally am willing to pay for a well-made and super unique case.
Casetify MagSafe Impact Case: Competition
There are very few brands that offer the customization options you find with Casetify. Companies like Shutterfly and CaseApp offer this service, but I doubt they offer the same quality and protection as a Casetify case. There's also no other brand that has the same sheer variety of interesting case prints and styles. The brand Case-Mate does have a high-quality protective case with built-in MagSafe and they also offer some cool prints. This is probably the most similar competition to a Casetify case. Case-Mate's MagSafe-compatible printed cases are a little more affordable at about $50 or $60, depending the on the style. Case-Mate does not offer customized cases, however, and they have far fewer choices of prints. When it comes to unique and custom prints, Casetify owns this corner of the market.
Casetify MagSafe Impact Case: Should you buy it?
You should buy this if ...
You want a high-quality, custom-printed case.
You love fun and unique prints on your iPhone cases.
You need a MagSafe case that is also protective.
You shouldn't buy this if...
You're on a tight budget
You prefer a case without any visible branding.
Casetify does deliver the whole shebang with its MagSafe Compatible Impact Case. Not only is it fully compatible with MagSafe, the case is also super protective, unique, and attractive on an iPhone 12. The possibilities are endless when it comes to the variety of interesting prints and customization options. A case like this would also make a great gift if you get it custom-printed with the name of someone special. Although it's not cheap, the high quality and unique benefits offered by this line of cases make it a worthwhile purchase.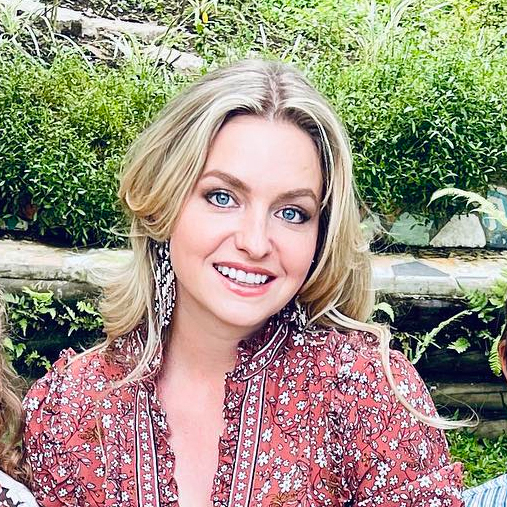 Jaclyn Kilani is a content writer at iMore. She's a longtime Apple addict with a flair for creating (written works, design, photos; you name it!) on her devices. Jaclyn has also worked in the marketing sector for over 16 years, dabbling in a bit of everything from writing to graphic design and digital marketing. In her heart of hearts, however, she is a born writer and an avid reader who adores everything about the written word. Someday she may even churn out a book or two.

Throughout her career, Jaclyn has also developed something of an addiction to all things Apple. Her professional and personal life is enhanced by an ever-growing collection of iPhones, iPads, MacBooks, Apple Watches, and even AirTags. Luckily, this expensive habit is of great use to her work at iMore, where she writes with authority on Apple products and the accessories that go with them.