Best apps with Apple Pay support: tap away bills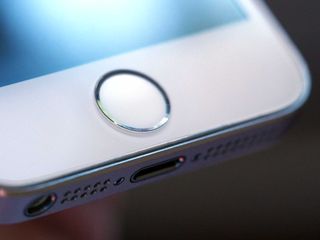 Apple Pay is officially here, and developers are coming out of the woodwork with different ways to buy stuff with your fingerprint. There are a lot of big names already updated, and no doubt many more are on the way. If you've got an iPhone 6 or iPhone 6 Plus, and you're itching to put NFC and Touch ID to work, get downloading these apps.
Uber
Why you can trust iMore Our expert reviewers spend hours testing and comparing products and services so you can choose the best for you. Find out more about how we test.
Uber helps you find a private driver when you need one while skipping the taxi line. Not only can you request a ride with the Uber app, you can also track the progress of your driver and know exactly when they'll arrive, and check on customer reviews so you're comfortable with the service. Once you've gotten to your destination, Uber also makes it super simple to pay right through the app. Your credit card information is tacked onto your account, so all you have to do is tap to confirm and pay your fare.
Target
Target for iOS helps you find sales, make a shopping list, compare prices, and check out your purchases with Apple Pay. You'll even find floor plans to get around your local store and find exactly what you need. Your purchases can be picked up at the store or be shipped right to your front door for extra convenience.
OpenTable
With OpenTable, you can painlessly find nearby restaurants, check menus, book reservations, and once all is said and done, take care of the bill with Apple Pay. Invite friends to your night out through the app, and they'll be able to find their way to the restaurant easily. Just check the user ratings first to make sure the place is up to snuff. Reservations are popped into the native calendar seamlessly.
Hotel Tonight
Hotel Tonight is an easy way to find and book a room for the night on short notice. Sort through local listings based on price or ratings, or take advantage of last-minute deals. There's a Today view widget which shows recent searches for quick and easy future reference. Bookings can be made and paid for with a quick tap on a Touch ID sensor.
Instacart
Instacart is a grocery delivery service that scours Whole Foods, Costco, Super Fresh, and many other U.S. markets for exactly what you want. Build up your shopping list (and even change it once your order goes in), take care of the bill with Apple Pay, and have it delivered to your house exactly when you want in. For now, the areas being serviced are limited to major American metropolitan areas, but if you happen to be in one of them, Instacart will suit you well.
Your favorite Apple Pay apps?
There's plenty more where that came from. Which apps are you using that leverage Apple Pay in new and interesting ways? Let us know in the comments!
Get the best of iMore in in your inbox, every day!
Editor-at-very-large at Mobile Nations, gamer, giant.
Would've been a better article if it actually included hands-on experience with the apps being mentioned (anyone can cut 'n paste from the AppStore descriptions), other sources have done a much better job at that: http://www.nytimes.com/2014/10/22/technology/personaltech/shopping-with-...

Yep, we posted a hands-on with Apple Pay about an hour before this story.

A purchase at Walgreens isn't exactly comprehensive. None of the apps listed in the article here have been tested, yet somehow are being promoted as the 'best'.

How to be a retard by Target: Apple Pay, only for the Target app, forbidden in Target stores.

Is that a 5s in the photo? Apple Pay?!

Yes sir, the online version of Apple Pay works as long as you have TouchID. This is why the new iPads can use Apple Pay. Posted via the 5s I'm not ashamed of using in my home.

The Target app is atrocious. I they just updated it and it's horrible. they removed a bunch of functionality.
Thank you for signing up to iMore. You will receive a verification email shortly.
There was a problem. Please refresh the page and try again.