Best free apps for iPhone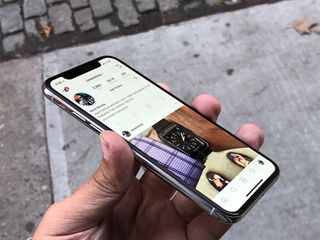 (Image credit: iMore)
The App Store has more than 1.5 million apps and counting. With so many new apps being published every day, it's impossible to track down the best ones without a little help — so that's where we come in. We've gathered all of the best free apps available in the App Store so you can get started with your new iPhone!
(You're welcome.)
Netflix
Why you can trust iMore Our expert reviewers spend hours testing and comparing products and services so you can choose the best for you. Find out more about how we test.
The magic of technology means that we can now watch movies in places where we were never intended to watch movies, like parks, restaurants, and in the office. With your streaming Netflix subscription, you can watch thousands of movie and television titles anywhere you bring your iPhone, even the bathroom. Your queue, viewing history, and account information is saved across your devices, so you can pick up where you left off.
Hulu
Hulu is the destination spot for streaming current seasons of some of your favorite TV shows. With your Hulu subscription, you can take those shows with you in your pocket. Your watching history, show suggestions, and account information is stored and waiting for you on all of your devices. You can start watching on your iPad and finish on your iPhone.
Mint
If you are trying to save up for a big purchase, stay within your monthly budget, or just want to keep track of your spending habits, Mint is the personal finance app for you. You can enter account information for your various banks and credit cards to develop a personalized budget, create bill payment reminders, and track your investments. If you find yourself struggling to make ends meet, follow real tips and advice for staying within your budget based on your actual spending activity. Your personal finances will make more sense to you then they ever have before.
MyFitnessPal
This app is actually called Calorie Counter & Diet Tracker but everyone knows it as MyFitnessPal. It is a great app for losing (or gaining) weight and keeping an eye on your daily fitness activities. You can report your calorie intake, sync your scale information, and more. Probably the best aspect of MyFitnessPal is that you connect with your friends and use them as a support group. They can hold you accountable to your goals and give you positive reinforcement when you do.
Reddit: The Official App
Reddit is the biggest time destroyer on the internet and having a mobile version makes it even worse. Before you know it, your children will be grown and you'll wonder what happened to your life. On the iPhone, you can browse all feeds, or select one sub-Reddit to spend your time in. Log in to your account to view your subscriptions, browsing history, saved posts, upvotes, and more. You can even sit in on awesome AMAs from anywhere, including, you know, the toilet.
Spotify
Listening to Spotify is like having a giant music store at your fingertips. You can rock out to full albums, individual tracks, playlists, and radio-style streams. You can build your personal library by favoriting tracks, following artists, and connecting with friends, and even get suggestions based on your listening activities. With a monthly subscription, you can listen to albums in order, remove ads, and download music for offline listening.
Waze
Waze is the most social mapping service around. While driving with the app open, you will be sharing real-time traffic conditions to help others around you know what to expect. You can report accidents and get alerts while you are en route. Community members also update content with cheapest gas prices, road conditions and construction, and even active police speed traps. If you and your buddies are all traveling separately to the same destination, you can track their ETA and send them your current location. To make your travel even more interesting, you can earn points for contributing road information and become a top-ranking Waze community member.
1Password
If you keep a list of your passwords on a sheet of paper that you always seem to misplace, or if you use the same three passwords for every account, you're doing it wrong. 1Password makes it possible for you to use complex, multi-character passwords that you don't have to memorize. You'll only have to remember the one you use to log into the app. You can store credit card information, profile form filling data, and private notes. And on the iPhone 5s and newer, you can use your fingerprint with Touch ID to log in. It might be the most important app you have on your iPhone.
Outlook
Outlook for iOS is a one-stop app for productivity. It is connected to Microsoft Exchange, Office 365, Dropbox, and more. You don't even have to have a Microsoft or Outlook account to use the Outlook app — it supports Gmail, Yahoo Mail, and iCloud too. You can connect your calendar and contact information to view everything in one place. You can open Word, Excel, and PowerPoint documents from emails and edit them before resending them again. Your emails are divided by "Focused" and "Other" so you can quickly respond to the most important messages and leave the rest for later.
Instagram
Pictures, pictures, pictures. With Instagram, you can show off all the pictures. Take a picture of your food, feet, or feline. Then, add a filter and tag your friends. People who follow you can comment and like your photos. You can follow famous celebrities, browse through trending topics, or search for specific terms and people. You can spend your days living vicariously through #vanlife, or follow @Starwars to get the latest news.
TripIt
If you are the type of person that likes to have their travel plans meticulously organized, TripIt is your best friend. Whenever you book a flight, purchase event tickets, make dinner reservations, or anything itinerary-related, you can forward the confirmation email to TripIt and it will be added to your schedule. You can also sync your itinerary with Outlook, Google Calendar, and Apple's Calendar app. If you have a Google account, your emails will automatically be sent to the app. You can get directions, find nearby activities, and plan a whole vacation around your travel plans.
Calcbot
Calcbot is oh, so much more than just a digital calculator, and I'm not just talking about scientific notation. Sure, you can calculate sines, cosines, and tangents with no problem, but you can also convert 500 units across a variety of categories, like liquid measurements, currencies, electricity, and more. Your equation history is saved for future reference, and you can even select it again and add to the equation. And with iCloud sync, you can access your history from any device.
The Weather Channel
Get your daily weather conditions delivered to you every morning with info from The Weather Channel. You can also get details on hourly changes over the next 48 hours, and predictions across the next 10 days. It features information on road conditions, allergy and virus alerts, and user-uploaded pictures of nearby locations. You can watch video clips and news reports from The Weather Channel's morning show.
Looking for more?
We also drudged through the paid apps and games for iPhone to find the cream of the crop, just for you.
Your favorite free iPhone apps?
We told you about our favorite free apps for the iPhone, but that is just a sprinkling of what is available in the App Store. Let us know what your favorites are. There is a pretty good chance there are a few we've never even heard of.
Updated November 2017: Changed the formatting and replaced screenshots.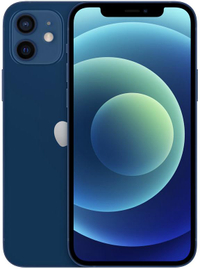 (opens in new tab)
Get the best of iMore in in your inbox, every day!
Lory is a renaissance woman, writing news, reviews, and how-to guides for iMore. She also fancies herself a bit of a rock star in her town and spends too much time reading comic books. If she's not typing away at her keyboard, you can probably find her at Disneyland or watching Star Wars (or both).
You top your list with the imore app? This app is one of the least polished applications on my phone. If you compare this app to the mobile nations apps available on android, or the Windows central app available on windows phone l, you find this one falls far short of what it should be. Sent from the iMore App

Yess, agreed. I installed the app as a way of getting news and supporting the site but I hated it so much so I had to uninstall it. Just having the forums app is sufficient for me. Okay, I'll read the rest of the article now.

Have they fixed the issue with the iOs version of the iMore app where you can't click links in the comments? Very frustrating when I used to use the app on my work phone. Functionality is there in the Android version.

Hello, I'm from Bloomtimes. I liked your website layout and the way of explaining difficult things in easy way. I really appreciate your hard work and I want to feature your website on my blog. Thank you

I agree with the sentiment about the iMore app. Long ago deleted do to its ineptitude and unusabikity. Unworthy of the frustration it causes. And updates?! What updates?!

That was literally the hardest article to read that I've ever come across Sent from the iMore App

Lol, same here. So jumbled. Sent from the iMore App

It did get me to download Waze but only because I have had so many people tell me how great it is. I shall give it a try. As for the iMore app I have to agree, if needs work. A fresher UI/UX is much needed.

I really like Pinpoint Positions. It's free, super easy to use and is extremely useful. You can save/pin your favorite places and easily find/share them again later. I know you can do that in Maps or Google Maps, but I find PP easier to use since that's all it was created to do. The other apps listed are nice, too. I use most of them. But there are a couple I'll try that I haven't seen before.

Interesting list... The iScanner app listed is free, however, it's basically a trial version -- after a few scans it directs you to the pro version, which isn't free. It is one of the only scanner apps that doesn't require a privacy statement, as all functions are handled within the app without a 3rd party.

Thanks for the heads up, that was the one that I wanted to try the most.

I have the iMore app but I find it easier to simply go to the website. I do use the forum app that. But I'd agree with everyone else in saying the iMore app could use a refresh.

Nice reviews. my favourites accuweather. mapmyride. DI radio. camera360. aliexpress. imore. guardian... Sent from the iMore App

This app sucks, their Crackberry app is better! Sent from the iMore App

This would be a good list for somebody starting out. As a current Android user and prospective future iOS user, I see a lot of familiar apps. But Buzzfeed under news? Surely iOS has a good BBC app. I'm almost sure you do. I'm looking for a good alternative to SeriesGuide, which uses TVDb and Trakt.tv to list shows the user is currently watching, and follow the user's progress. The user can rate episodes, shows, and movies, and this syncs with Trakt.tv. I've heard the iOS app iShows is one of the good ones, but if anyone knows anything different, by all means, help me out. I've also asked the SeriesGuide developer to make an iOS version, and I'm not the first to.

TVGuide app will do all of that. You can favorite your shows and the app will tell you when they are airing and you can let your friends know what you are watching within the app via Twitter or Favebook. Sent from the iMore App

My favorite free apps are LastPass (has come a long way and rivals the features of 1password without having to fork over huge amounts of cash for a Mac version, or in app purchases of you want to sync), Migraine Buddy (essential and and ad-free tool for migraineurs to track your migraines and triggers), and of Weather Underground just to name a few. Sent from the iMore App

I just found Migraine Buddy last week. I haven't experienced a migraine since downloading, but I'm looking forward to tracking my experience with it.

Is this whole article totally full of screen shots of someone's iPhone? Sent from the iMore App

The iMore on Android is really amazing, far ahead of it's iOS version, this is very strange.

VSCO Cam should definitely be on this list. It is the best photography app on iOS. It is simply to use yet powerful. There are in app purchases for more filters however. Overcast (podcast player) is now free and is a must have if you listen to podcasts.

I love tumblr,right now it is one of the applications to which I devote more time

I find iTunes U useless unless your classes use it, at which point it's on par with Google and Microsoft offerings. A shame, cause it's one thing I had high hopes would mature into something more generally useful. You're better off buying a for dummies book than trying to use iTU as an educational resource.

A few more from my essentials list:
Just the free ones:
Hiya to that list for robocall's. (I also use nomorobo but it has a subscription.)
Firefox focus for ad-blocking in Safari.
I'm partial to Weather Underground for weather.
Pandora is pretty handy too.

Free apps? Most of them you need to pay monthly so that's not free! Miss leading

This list is complete crap - some of the Apps, Outlook for one, have not even been updated for the iPhone X display size. Just click bait - Lory should be embarrassed. Nice people at iMore, but they need to step up their game and improve the content of many of these type of posts.
Thank you for signing up to iMore. You will receive a verification email shortly.
There was a problem. Please refresh the page and try again.