Best apps for getting politically active (and a few you should avoid)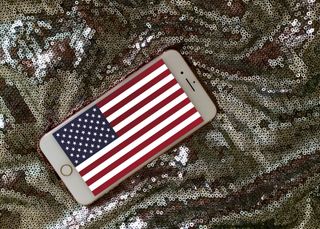 The 2018 midterm elections are on their way, making now a great time to become a more active citizen. Whether you want to sign up to vote (or make sure you're still signed up), reach out to elected officials, or just learn more about the issues that affect you and your neighbors, plenty of free iOS apps are ready to help. We've reviewed five of the leading candidates to see which one might work best for you.
These apps are great for getting involved
You can always trust iMore. Our team of Apple experts have years of experience testing all kinds of tech and gadgets, so you can be sure our recommendations and criticisms are accurate and helpful. Find out more about how we test.
Though none is perfect, these three apps best offer nonpartisan ways to express yourself to your political leaders. Take a look at each to find out which suits you best.
Like Leslie Knope, Countable is ambitious, energetic, thoroughly color-coded, and packed with useful information. But its earnest enthusiasm can quickly become overwhelming.
To use the app, you'll need to set up an account with basic info about where you live (to better find your elected officials) and how to contact you. Countable's signup process is a little lengthier than the other apps but reasonably painless. Once you're all set, Countable basically turns on a fire hose and invites you to drink from it.
The app is stuffed with good, useful tools, including voter registration through Rock the Vote; easy ways to make phone calls or send video messages to national elected officials, and see how your representatives voted on key issues; news updates sorted by political topics; and an excellent roundup of bills before the U.S. Congress, framed as simple questions about how we should best run the country.
Unfortunately, a lot of this is either hidden under your profile menu or blasted at you in a poorly designed news feed, where comments from other users and big bright calls to TAKE ACTION! crowd out the carefully nonpartisan information that might help you make up your own mind. Your list of elected officials stops at the national level — no state governors, senators, or representatives. I found an outstanding hub of info for new voters, but it was only accessible via a single link in a single post on the ever-updating news feed.
Countable also includes an unsavory whiff of social networking, with calls to invite your friends and "build your influence score." It's run by a private, for-profit company, and it makes money by selling ads using anonymized, aggregate info about its users, according to its privacy policy. In the age of Facebook, you may be leery of handing over more of your information to anyone else. User beware.
Countable's heart is in the right place, and it definitely offers the most ways to get informed and involved. But I'm not sure it's your best option.
Capital Call tries hard and still falls endearingly short, making it the Jerry Gergich of this group.
If you just want a simple way to contact your representatives, Capitol Call offers great, thorough info for your state and national legislators. You can sign up to vote through the nonprofit Vote.org — which, fair warning, will want to send you emails in exchange for helping you sign up or verify your existing registration – with a fun countdown clock to the midterm elections.
I should note that the Take Action section seems less useful, offering a pile of links to various advocacy campaigns from nonprofits of every stripe. You can sort them by their overall political leanings — left, right, center, or completely apolitical — but few organizations seem to participate, and the ones present can get weirdly specific (like "Georgians for Sensible Regulation").
The News section offers a lengthy list of well-known news sources to choose from, each labeled with an independent rating for its political bias. Capitol Call will tell you whether the final makeup of your customized news feed leans one way or the other. That's good to know, but the news sources appeared to include more reputable, mainstream left-leaning sources than right-leaning ones, with respected conservative outlets such as The Economist and The National Review entirely absent. If you're really looking to diversify your news diet, or get the very best news and insights from the right, the left, or both, Capitol Call probably can't help you.
This austere app didn't look like much at first, but it grew on me over time. Created by a nonpartisan nonprofit, OurVoice provides a no-flash, no-frills way to contact elected officials and register to vote. It doesn't require registration, demand your data, or distract you with flashy animations. Ron Swanson would approve.
Typing in my address brought up a comprehensive list of my representatives, starting at the national level and extending down to my local sheriff and county supervisor. Each comes with easy phone and/or email links, plus bios with links to the officials' social media feeds and Wikipedia pages, if applicable. There's also an option to rate each politician, but it seems few people have used this feature.
The "register to vote" button takes you straight to the U.S. Election Assistance Commission, which can steer you to relevant information about your state. And hidden within the app's settings is a tool to create and share simple canvassing forms and spreadsheets via Dropbox if you want to set up a door-knocking campaign about a given issue or candidate.
The bad
There are times when your privacy should matter more than anything, especially when it comes to your personal opinion about politics. If a service wants to sell your political opinion, something's not right.
As the Tom Haverford of this roundup, iCitizen looks sharp, but it's so concerned with what other people think that it ends up having little to offer on its own.
After a quick signup via Facebook, Google, or your email address, iCitizen offers you a selection of polls you can vote on; a place to post your own ideas about government for others to react to; a list of nonprofit organizations from across the political spectrum, with contact info and links to their social media; and a customized roster of state and federal officials.
None of this, unfortunately, is all that useful. Many of the polls seem to cover frivolous topics or are framed in highly partisan terms. The same goes for a lot of the ideas, which look sincere at best and ridiculous at worst. The elected officials' profiles include interesting district-level voter data. But iCitizen didn't include easy links to call my state-level representatives, and it hadn't updated my state officials, months after our most recent election for the governorship and state legislature.
I also found it creepy that iCitizen makes money by selling your opinions and insights to elected officials and nonprofit organizations — which it discloses on its website, but not within the app itself. Like a night at the The Snakehole Lounge, iCitizen seems pretty cool at first, but will likely leave you with more than a few regrets.
The ugly
Sometimes, a service has good intentions but just doesn't follow through. If its information isn't clear, detailed, and up-to-date, a well-intentioned app to help you understand politics can be nearly as damaging as not knowing anything at all.
This app seems tailor-made for the Andy Dwyers of the world — full of good intentions, ready to get involved, but without much political knowledge. Alas, its slapdash attitude means it promptly stumbles into several enormous pitfalls.
To help you figure out where you land on the political spectrum, Voter starts out with a series of Tinder-like "yes" or "no" swipes on issues like gun control or marijuana legalization. They're fun, but they didn't tell me anything about my politics I didn't already know. Worse yet, the app's suggestions about who I should vote for stopped at the 2016 election and the national level.
Voter included a weird list of "influencers" — journalists and media figures whose similarity to my views just didn't seem relevant. Its voter registration service, VotePlz, seems to have folded up shop after the 2016 election (though it helpfully sends you to other places to register). And when I tried to enter my address to get info on local elections, Voter just shrugged and told me, "Something went wrong.".
Of the people, by the people, for the people
If you just want a way to know who represents you, how to reach them, and how to vote for or against them, OurVoice will serve you well. For a bigger-picture look at what's going on in the country, and how you can influence it, wading into Countable will probably reward you.
In the face of the big, complicated issues confronting our country, it's easy to feel as small and helpless as, say, a miniature horse. Keeping one of these apps in your pocket can help remind you that you always have a voice — and help you use it to speak out for what you believe in.
Master your iPhone in minutes
iMore offers spot-on advice and guidance from our team of experts, with decades of Apple device experience to lean on. Learn more with iMore!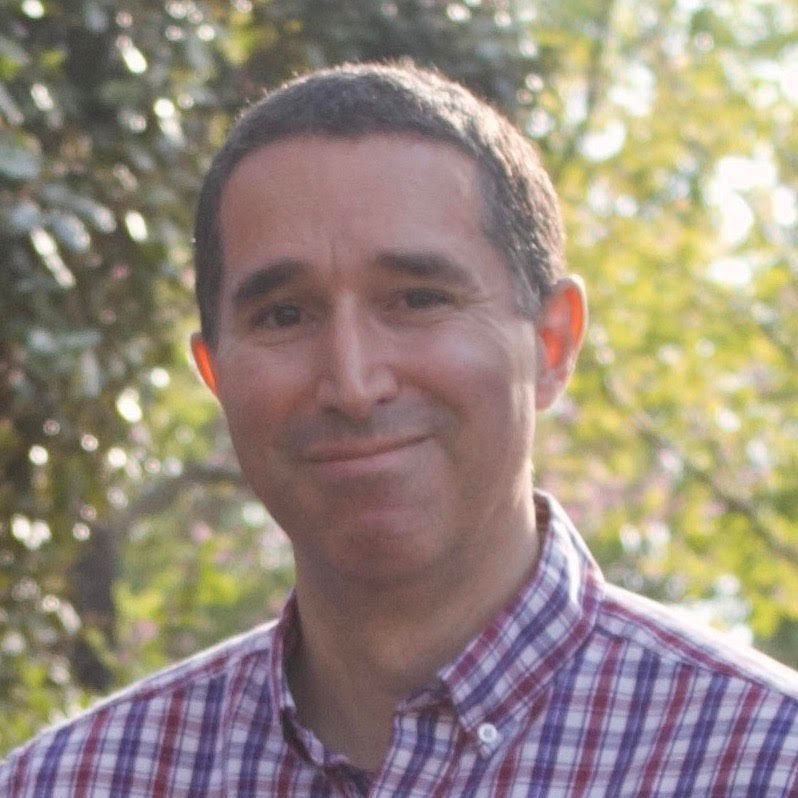 Nathan Alderman is an iMore contributor. He's been using Apple computers since his first Apple IIe in 1985, and writing professionally about Macs and their software since 2005. During his 12 years freelancing for Macworld, he covered email clients, web browsers, web design programs, writing apps, and games, and he's continued to follow those interests at iMore since 2017. An editor and writing coach in his full-time career, he spends his dwindling spare time writing fiction for fun, volunteering for democracy, and contributing to podcasts on The Incomparable Network. Nathan adores his wife and wrangles his alarmingly large children in bucolic Crozet, VA.