Best portable battery packs for iPhone 2023: travel-ready power supplies
Recharge your iPhone on the go.
Backup power for your devices is important for anyone travelling or working on the go, and picking up a portable battery pack for iPhone can help you feel reassured that you're never going to run out of juice when away from a wall outlet.
While cribbing up on how to fix battery life problems is a smart move if your device keeps running out of power unexpectedly, having a power bank for iPhone in your bag or pocket will help you avoid getting caught off guard by a dead device. Travel with confidence with one of our top picks for the best portable battery packs.
Always keep your iPhone charged with the best battery packs
You can always trust iMore. Our team of Apple experts have years of experience testing all kinds of tech and gadgets, so you can be sure our recommendations and criticisms are accurate and helpful. Find out more about how we test.
UGreen 145W, 25,000mAh power bank
Fast charging, large capacity

UGreen's 145W power bank a solid choice. It offers 25,000mAh of juice, and one of its three ports offers 100W charging speeds over a USB-C connection, making it great for reviving an iPhone more than five times from a single charge of the bank. It's a premium option, but worth the expense given the quality on show.
Zendure 10000mAh Mini Portable Battery Pack
Small and speedy
We've reviewed the Zendure SuperMini Lightning, and love this credit card sized battery pack for its fast charging and 20W, USB-C, power delivery. It can charge your iPhone 14 from 0% to 50% in 30 minutes. It features two ports: one USB-C and one USB-A port that has ZEN+2.0 technology, so it's compatible with all quick charge 3.0 devices. It comes in a large array of colors and has a 10,000mAh battery in a compact, portable, package.
iWalk 9,000mAh Portable Charger
Built-in Lightning cable
The iWalk mini portable battery pack features a built-in lightning cable, making it the perfect iPhone companion on the go. No need to carry any extra cables — score! It can fast charge your iPhone 14 up to 40% in 30 minutes. You can charge an iPhone 8 up to four times, and an iPhone 14 up to two times when iWalk has 100% battery. It's compact, lightweight, and has a 9,000mAh battery capacity.
Sleek and speedy
The Anker Portable Charger features a slim design with big 10,000mAh power. It offers versatile charging where Anker's exclusive PowerIQ and VoltageBoost technology combine to detect and deliver a tailored charge up to 12W, while the trickle-charging mode is the best way to charge low-power devices. It has overcharge, short circuit, and temperature control protection, so you never have to worry about overheating or overcharging.
Apple MagSafe Battery Pack
MagSafe solution
We love how Apple's own MagSafe Battery Pack attaches magnetically to any iPhone 12 series or newer iPhone. In our review, we noticed how thin and light it is compared to other battery packs, and how nice it feels in hand. Note that with only 1,460mAh of power, you'll get a power boost, but not a full iPhone charge.
mophie snap+ juice pack mini - Black
Another MagSafe option
Another MagSafe option to consider for your MagSafe-compatible iPhone is the mophie snap+ juice pack mini. When we reviewed this one, we noted that it's thicker than Apple's, but at 5,000mAh, it definitely packs more power. It's also quite a bit cheaper.
Suscell Solar Charger 20000mAh Solar Power Banks
The power of the sun
Campers and outdoor adventurers, when you don't have ready access to electricity, a solar charger is a great way to keep your iPhone charged and ready at all times. This solar charger even has two USB-A ports, so you can charge two iPhones (or other devices) at once.
TG90 10000mAh Power Bank with Built in Lightning Cable
Pocket-size
This is a slim option with a built-in Lightning cable, so there's no need for you to carry one around with you. With 10,000mAh, it should be able to juice up your iPhone more than once. It comes in black or white.
GETIHU Portable Charger 10000mAh for iPhone
LED Screen
Getihu's portable charger has an LED screen to let you know where it's at on battery percentage. It's lightweight, compatible, and easily portable. Most importantly, however, it is well-reviewed by people who have purchased this device and used it, so you know you are getting a trustworthy device.
Anker MagGo 622 Magnetic Battery
MagSafe battery plus stand
The Anker MagGo 622 Magnetic Battery offers 5,000mAh of power and 7.5W fast charging. Our review details the integrated kickstand, which makes it a convenient two-in-one purchase for owners of an iPhone 12 or newer. It's an iMore favorite, particularly for travel. We like being able to watch videos on an airplane, and this battery plus stand is ideal for that.
OCOOPA Hand Warmer Portable Charger
Warms the hands
OCOOPA combines the functionality of a hand warmer with a 5,200mAh battery in one compact device. Take it on your next camping trip and get three levels of warmth, plus you can charge your phone at the same time.
myCharge HubMax 10050mAh Portable Charger for iPhone
All-in-one solution
The myCharge HubMax is a fantastic solution when you use multiple devices. It holds 10,050mAh of charge, has a built-in micro USB, and includes Lightning cables. Plus, it comes with a USB-A port for additional devices. The HubMax also has its own folding wall outlet plug so that you can plug it in directly too!
Charge three at once
Charge up to three devices at a time with this lightweight, compact, inexpensive option. Three ports include two USB-A ports and one USB-C port. It also works as a flashlight. With 10,000mAh of power, you'll get a lot of bang for your buck.
iWalk Small Power Bank 4500mAh
Ultra compact
If you don't have a lot of room in your bag and don't want to mess with cables, consider this tiny power bank that plugs directly into your iPhone's Lightning port. Though it's only about the size of a lipstick, you can get up to a full iPhone recharge or more, depending on which iPhone you own.
Credit card-sized
You can grab this fun and slim TravelCard that's made specifically for iPhone with a built-in Lightning cable. The 1,500mAh battery won't give you a full charge, but it should help you make it to the end of the day, which is all you can expect out of a credit card-sized battery pack.
Picking the right portable battery pack for your iPhone
A portable power bank is the best way to ensure your iPhone 14, iPhone 14 Pro, or any of the other best iPhones keeps going until the end of the day. There's nothing worse than being caught in a precarious position with low battery. Luckily, there are many portable battery pack options to choose from, so you always have backup power on hand.
UGreen's 145W power bank is our current top pick. It's a larger battery pack, but that's because its big charge capacity makes it so. That trade off allows you to fast charge an iPhone up to five times along with some power to spare for your other smaller devices like AirPods, while a fully-charged 25,000mAh max capacity is enough for a MacBook charge, too.
We also love the Zendure 10000mAh Mini Portable Battery Pack for its versatility with both USB-C and USB-A ports, compact credit card size, and big 20W power delivery. It comes in a large assortment of colors so you can really personalize this iPhone accessory.
The VimPower Portable Charger 22000mAh PD 3.0 Power Bank is a good pick if you just want something powerful and fairly inexpensive that you can toss in your tech bag when you're on the go. It packs so much power that it can quickly charge just about any portable device, including a MacBook Pro. It'll charge your iPhone several times over. You can even charge several items at once. Just be sure to bring your charging cables.
Looking for something smaller? Technology has come a long way with the card-sized TravelCard 1500mAh. This portable power bank is impressive when you struggle for space and just need a little bit of an extra power boost. You can literally just toss it into your wallet and go. No need to bring cables, since they are built right in.
If you have an iPhone 12 or newer, you can take advantage of MagSafe charging with Apple's compact MagSafe Battery and leave the cables at home. The Apple MagSafe Battery is a nice compromise between power and portability. It's compact and super easy to use — no cables needed. Just pop it onto the back of your iPhone and go. If you don't have an iPhone with MagSafe capability but you do have wireless charging (iPhone 8 or newer), you can still use this charger, it just won't stick to the back.
Whether you're looking for something that's capable of charging both your iPhone and your MacBook, need versatility in your ports, or want a great MagSafe option, these are the best portable battery packs for iPhone.
Master your iPhone in minutes
iMore offers spot-on advice and guidance from our team of experts, with decades of Apple device experience to lean on. Learn more with iMore!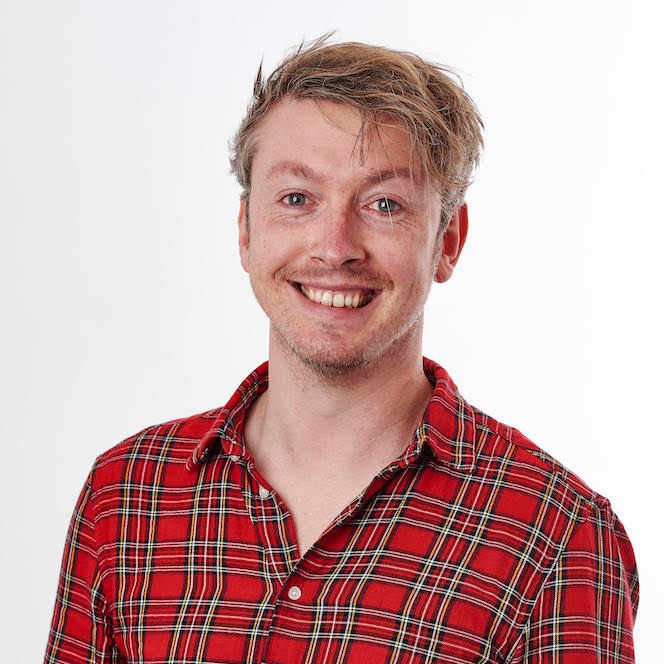 Gerald Lynch is the Editor-in-Chief of iMore, keeping careful watch over the site's editorial output and commercial campaigns, ensuring iMore delivers the in-depth, accurate and timely Apple content its readership deservedly expects. You'll never see him without his iPad Pro, and he loves gaming sessions with his buddies via Apple Arcade on his iPhone 14 Pro, but don't expect him to play with you at home unless your Apple TV is hooked up to a 4K HDR screen and a 7.1 surround system.
Living in London in the UK, Gerald was previously Editor of Gizmodo UK, and Executive Editor of TechRadar, and has covered international trade shows including Apple's WWDC, MWC, CES and IFA. If it has an acronym and an app, he's probably been there, on the front lines reporting on the latest tech innovations. Gerald is also a contributing tech pundit for BBC Radio and has written for various other publications, including T3 magazine, GamesRadar, Space.com, Real Homes, MacFormat, music bible DIY, Tech Digest, TopTenReviews, Mirror.co.uk, Brandish, Kotaku, Shiny Shiny and Lifehacker. Gerald is also the author of 'Get Technology: Upgrade Your Future', published by Aurum Press, and also holds a Guinness world record on Tetris. For real.